Younext Bike, the most complete biomechanical study for the cyclist
November 18 2015
Younext Bike was born with the aim of taking advantage of all the experience accumulated by Podoactiva in consultation protocols, sports, health and biomechanical studies.
It is a system that applies technology to the study of the cyclist's physiological parameters, improving performance and efficiency. One of the advantages is that it benefits the athlete's participation in planning their training, in addition to improving comfort, preventing injuries and bad posture.
For two years, Podoactiva has been working on this project in order to offer the highest technology and the most innovative system applied to the biomechanical study of the cyclist. In addition to assessing the anthropometric parameters of the cyclist to improve their performance, it takes into account the musculature and conditions of the patient. It is a balance between performance and health.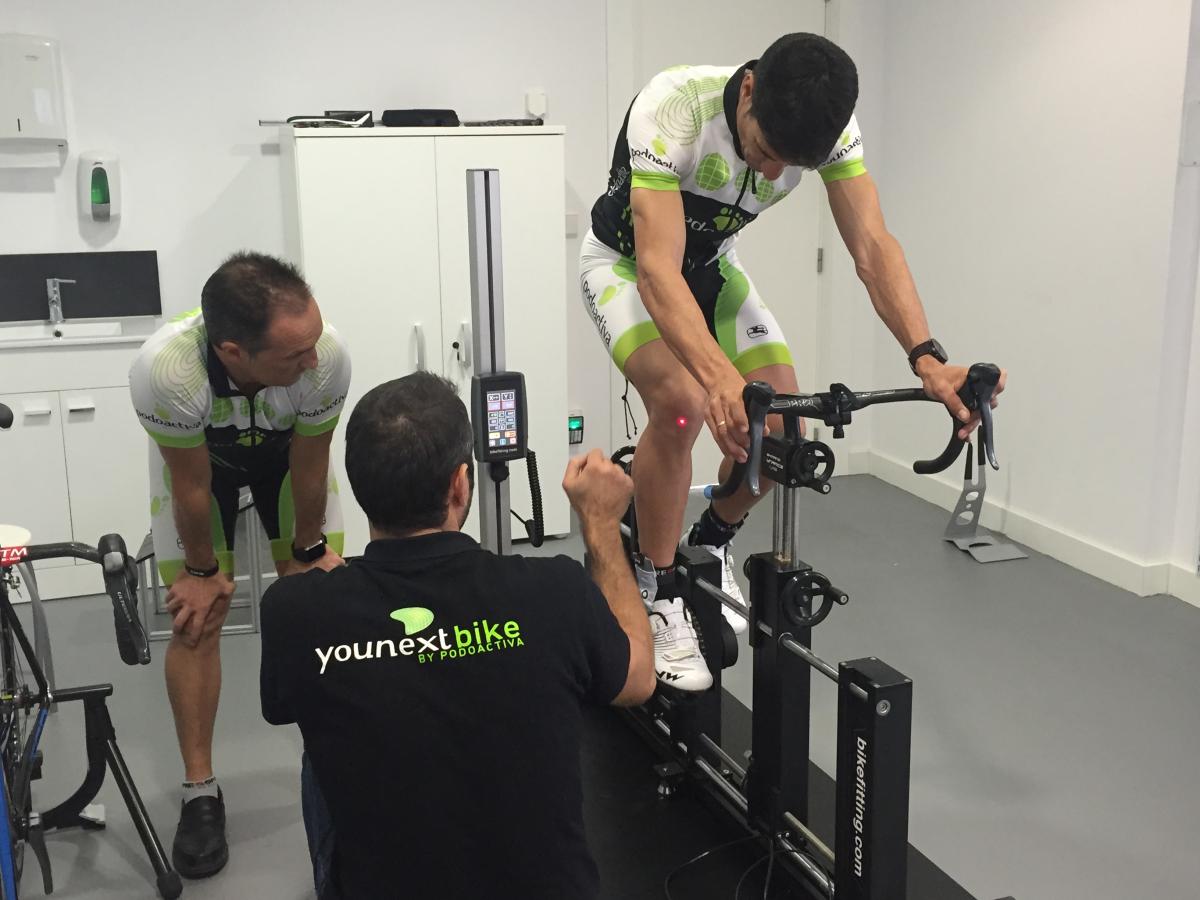 The athlete Eliseo Martín and the athlete and coach Phondy, during their biomechanical study with the Younext Bike system
It is essential to carry out a physiotherapeutic examination and an anthropometric analysis, before putting the patient on the bicycle, to obtain the specific anatomical measurements that determine the correct starting position based on the patient's bone structure. After this process, thanks to a 3D kinematic analysis, an objective evaluation of the pedaling is carried out, which also specifies the direction and power of the applied force. The pressure analysis system analyzes in real time the distribution of pressure exerted on the three points of contact between the cyclist and the bicycle: saddle, handlebars and pedals.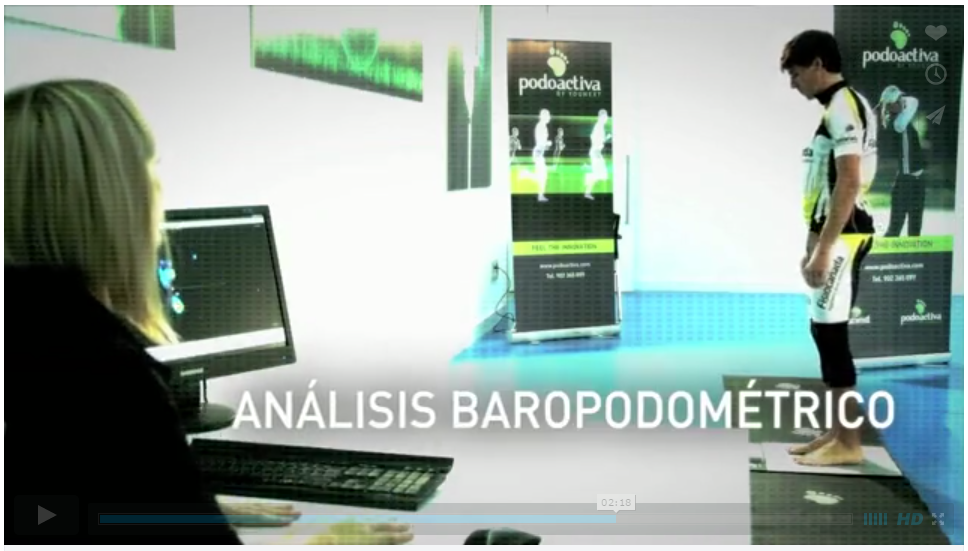 Thanks to the mechanized bicycle on which all the tests are carried out, any position can be simulated based on three key points: saddle, handlebars and pedals. Then, the rest of the body is assessed through a 4D system (Younext4D Motion Capture Analysis) with 6 cameras that dynamically analyze movements without the need for external sensors. The last step is to adjust the optimal measurements obtained during the study to the patient's bicycle.
Presentation to the media of the Younext Bike system at the Podoactiva headquarters
Currently, this system is already implemented in the Gipúzkoa Elite San Sebastián Polyclinic and in the Podoactiva headquarters, in the Walqa Technology Park (Huesca). Over the next year, the Younext Bike network will be extended to the leading Podoactiva clinics on the national scene.
Related Posts
18/03/2021

Podoactiva has been chosen as one of the 35 benchmark European startups in the field of sports technology and applied innovation...

17/03/2021

We continue to walk alongside Real Valladolid after more than a decade at their side. Alberto Fernández, expansion director of Podoactiva, and...

11/03/2021

Our Podoactiva Vigo Clinic has opened its doors in the city of Pontevedra. It is our first own center that we inaugurated in...
Recommended Podoactiva services