Do you train or exercise at home? 5 tips to avoid foot injuries with your sports routine
09 May 2022
Are you one of those you train or exercise at home? If the answer is YESsure you do routines and cardio, strength or abdominal exercises, since these are some of the most frequent sports activities In the home. But, are you doing it correctly? do you take the necessary measures to avoid and prevent injuries?
When we do sports alone at home there are certain factors that can cause us problems, since we do not have the professional advice or we don't know what preventive measures we have to take for avoid injuries short and medium term.
The feet are the protagonists when practicing sports at home and it is one of the most affected parts that can be injured.
5 TIPS TO AVOID FOOT INJURIES WHEN EXERCISING AT HOME
1. DO NOT PRACTICE SPORTS BAREFOOT
Many people are used to going barefoot at home, because after a long working day you want to take off a break the shoes and release the feet. However, we must not forget that a thing is to "rest" the feet and something else is play sports barefoot.
When doing sports we increase the impact on the feet, especially when doing cardio or aerobic exercises, which require jumping, jogging, sudden turns, etc.
For this reason, it is very important to use of good footwear cushion that impact avoid injury, not only in the feet but also in the rest of joints such as ankles and knees.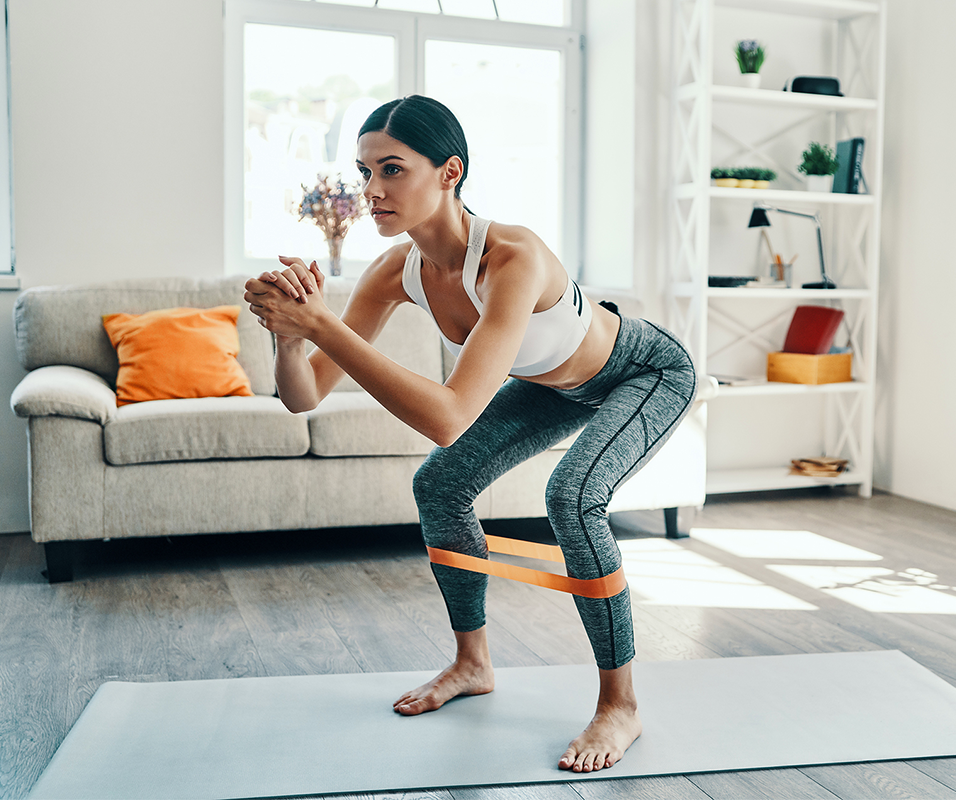 Pilates or yoga can be done barefoot, because the exercises do not require repeated impact of the feet on the ground.
2. AVOID THE UNSUITABLE FOOTWEAR WHEN EXERCISING AT HOME
We could say that it is the same harmful to the health of our feet hacer barefoot impact sport how to do it with a Inadequate footwear.
Our feet, most of the day, are used to wearing shoes and, therefore, our muscles are adapted to it. If we go to use slippers excessively flat and with little sole (or some kind of flip flop) different ailments can appear such as Plantar fasciitis o metatarsal problems.
When we do sports activities at home, we must use shoes suitable for said activity. If we have doubts, we can ask a professional about which model to choose.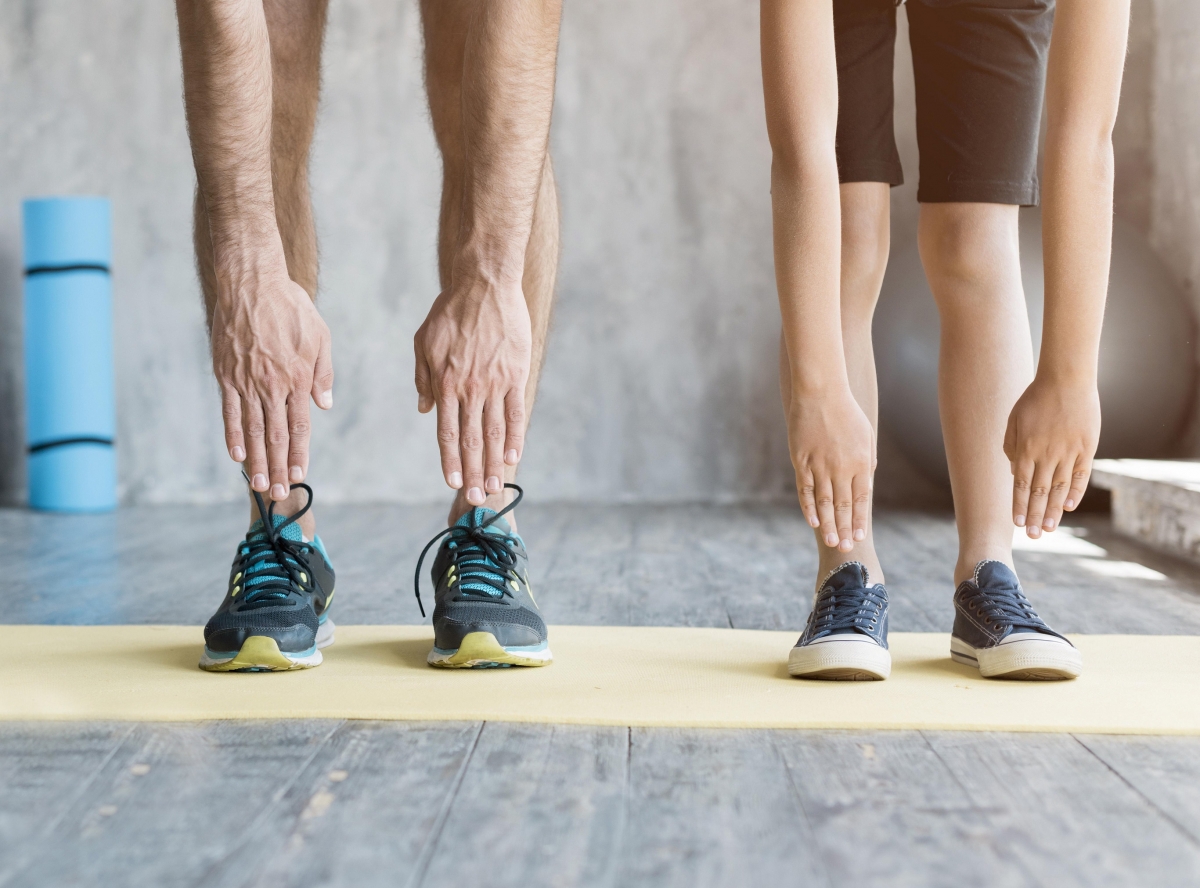 It's fundamental run away from slippers. This shoe is designed for provide comfort in our hours of rest, but its materials are very soft and provide little support to use in sports or exercises.
3. WARM UP AND STRETCH WHEN PLAYING SPORTS
El sports warm-up and Stretching They are essential parts in any training or routine, whether we do sports at home or if we practice it in another environment. With them we prepare the muscles to perform an activity, since the body will have to carry out an effort.
Warming up and stretching are essential (whether practicing sports at home, in a gym or on the street) to prevent injuries and maintain good sports health.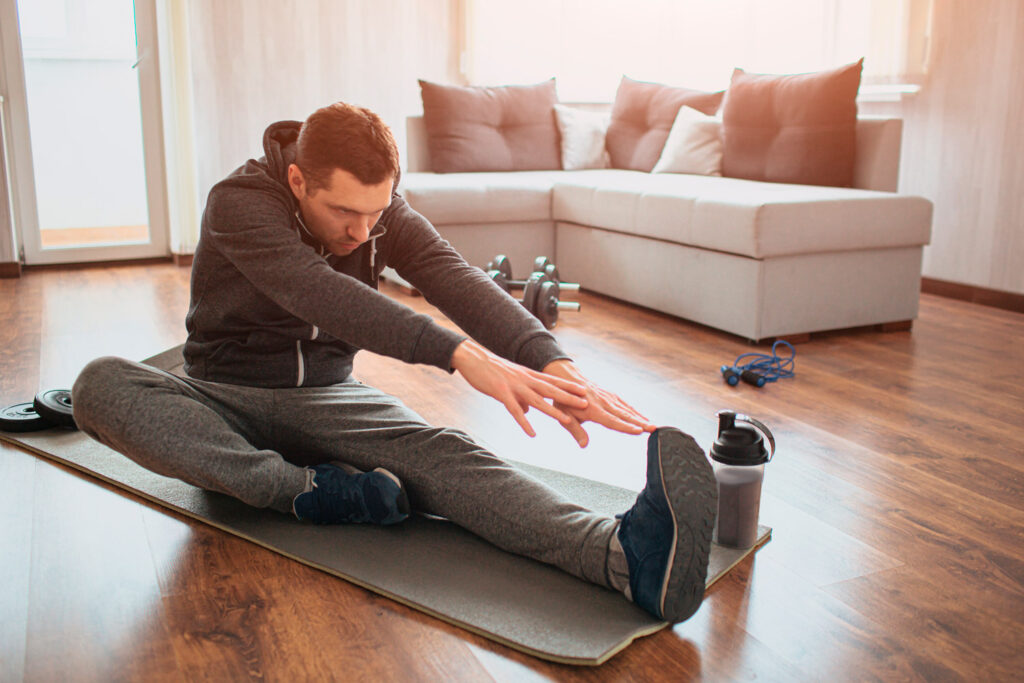 4. IF YOU HAVE PERSONALIZED INSOLES AND YOU EXERCISE AT HOME, WEAR THEM!
In the event that we carry custom templates in our day to day or in sports practice, it is important that we continue using them at home, because otherwise they can return to problems and annoyances that we had before using them appear.
When we do sport at home with our sports shoes, we must accompany it with personalized insoles, either to finish treating the pathology or to prevent it from reappearing.
In the case of children It is very important that you always carry the custom templates (if the podiatrist has prescribed them) if they practice sports in a extracurricular activity, Por ejemplo.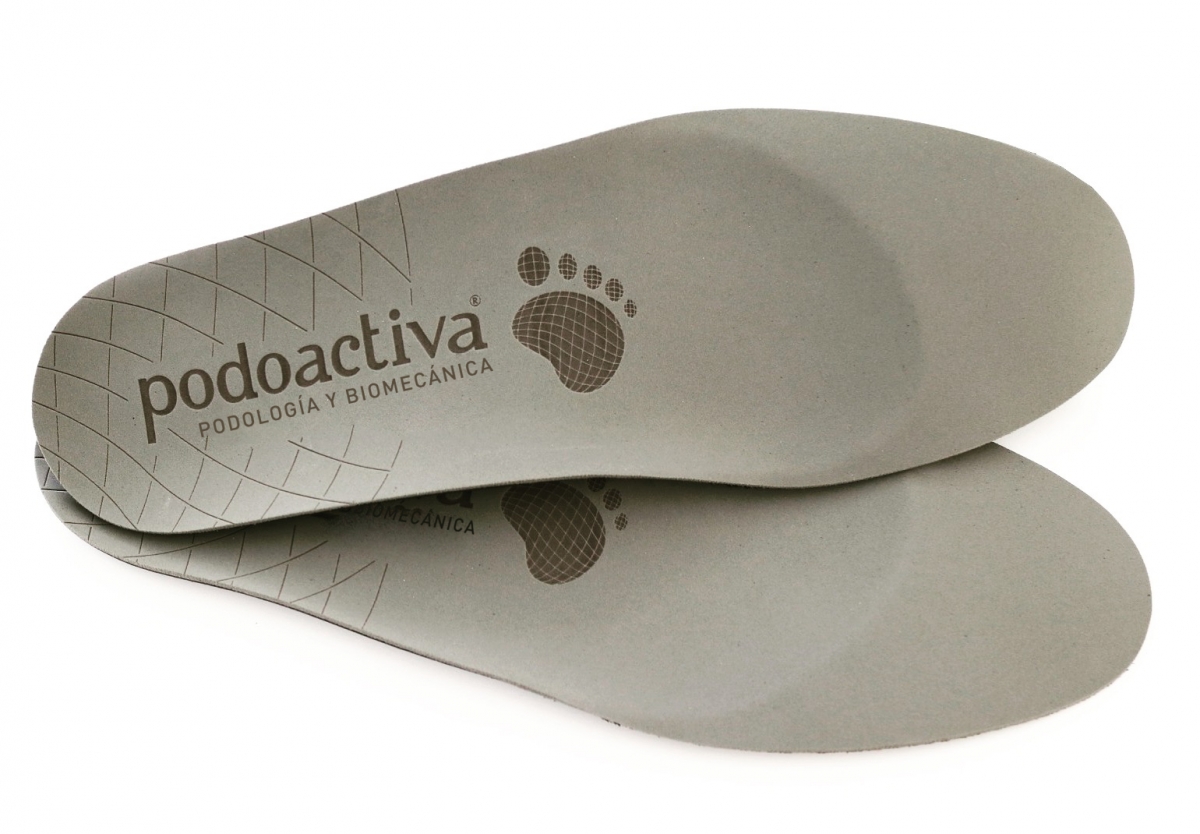 5. MOISTURIZE YOUR FEET EVERY DAY
When playing sports at home, in a gym or outdoors, the hydration It's fundamental. feet have to hydrate regularly and with specific creams to not lose its elasticity and avoid dryness and cracks.
Whether you practice sports or not, moisturizing your feet should be a daily habit to avoid foot injuries and the appearance of calluses.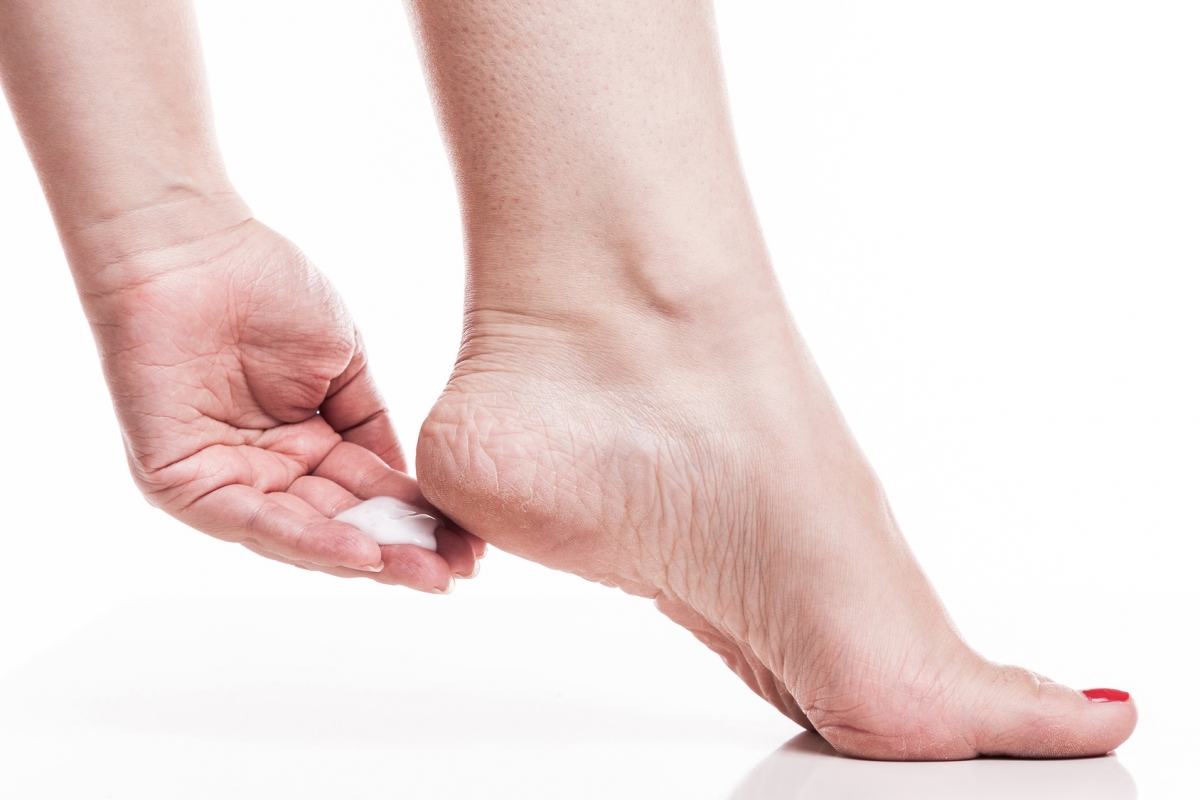 In short, if you choose the option of play sports at home we recommend that you follow these tips to prevent foot injuries and in other parts of the body that may be affected.
If you have not yet done so, it would also be convenient for a professional to carry out a biomechanical study of the footprint to assess the way you step and if it can affect your health.
At Podoactiva we can help you. Consult your nearest Podoactiva clinic HERE or contact us at 974 231 280 or Traves de info@podoactiva.com.
Alexander Adrada
Pillar Bag
sofia laseo
Laura Marín
Carlos Martín
Almudena Sánchez
Related Posts
26/01/2022

The plantar fascia is a band of elastic tissue that runs from the calcaneus (heel) to the metatarsal area (under the toes). The...

27/04/2020

One of the daily pleasures after an intense day of work is to get home, take off our shoes and work clothes and get comfortable with...

29/06/2022

In the hot months, especially in summer, sun cream is essential when we go to the beach or the pool to avoid burns....
Recommended Podoactiva services