Toenail fungus or onychomycosis. Causes, symptoms and treatments
28 June 2018
La Onychomycosis It is an infection in the nails, mainly of the feet, caused mostly by dermatophyte fungi. She contagious pathology and very common in the population, especially in adult men.
El means of contagion ideal for nail fungus is the humidity, which is increased by a excessive sweating or hyperhidrosis or poor drying of the feet, among others. This pathology can also be contracted after frequenting sports areas such as swimming pools, changing rooms or public showers. Therefore, it is essential to use flipflops in these spaces to avoid it as much as possible.
The appearance of fungi does not always have its origin in a contagion, it is possible that the fungus is previously found on the skin, but the conditions of heat and temperature, especially in summer, generate its proliferation.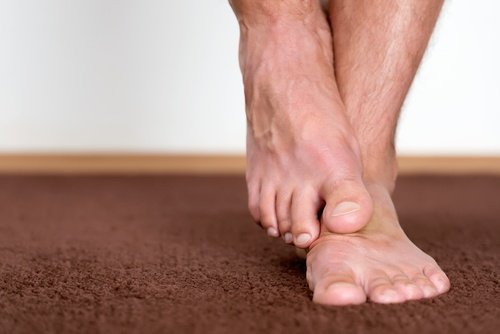 CAUSES
There are different causes may increase the risk of getting this nail infection. At this point we detail six factors to consider:
- Summer. In times like the summer, heat and humidity are a perfect breeding ground for mushrooms y warts, since they proliferate with humidity and heat around 30-32 ºC.
- Excessive sweating or hyperhidrosis. Nail fungus, as we have already mentioned, develops in humid environments. Therefore, excessive sweating can increase its appearance.
- Having suffered from "athlete's foot". El athlete's foot it is fungal skin infection and can be extended to the nails. As a curiosity, indicate that it is a very common pathology since a third of the population suffers from it. We tell you all about this problem in "Athlete's foot: types of infection and tips to prevent it".
-Age. Chances of having onychomycosis increase over the years and many older people are affected. This is due to circulation problems they suffer from and the slow growth of their nails.
- Having health problems that lead to a weaker immune system. If the person has a disease that weakens the immune system will be more vulnerable to infection. The Psoriasis or the diabetes They are diseases that affect our body and, therefore, special care must be taken.
- Contagion in showers, changing rooms or public swimming pools. Going barefoot in these places will facilitate this contagion infection. The use of flip flops will avoid direct contact.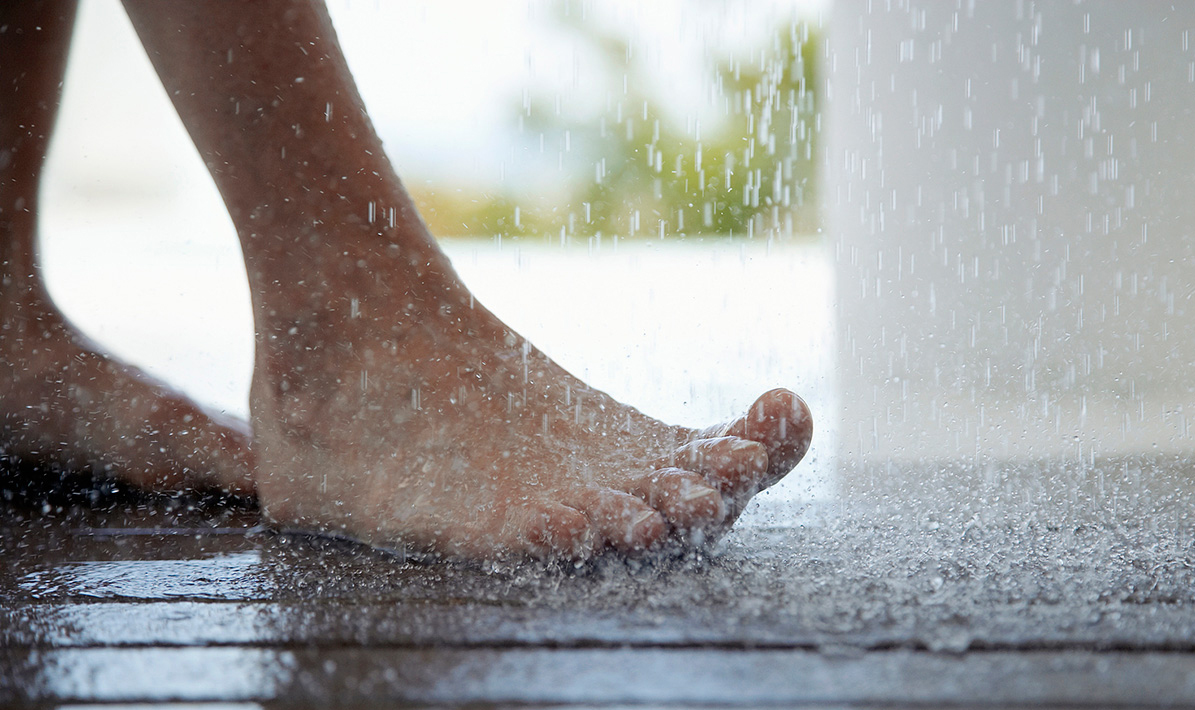 SYMPTOM How to detect nail fungus?
Many of our patients come to consultation because they observe changes in your nails. If this happens to you, it is best to go to a specialized podiatry clinic (in this map you can find all Podoactiva centers) where the specialist will assess, according to his clinical experience or through a culture carried out in the laboratory, the possible problem.
The fungus infection usually starts at the free edge of the nail and progresses towards the finger, causing its alteration.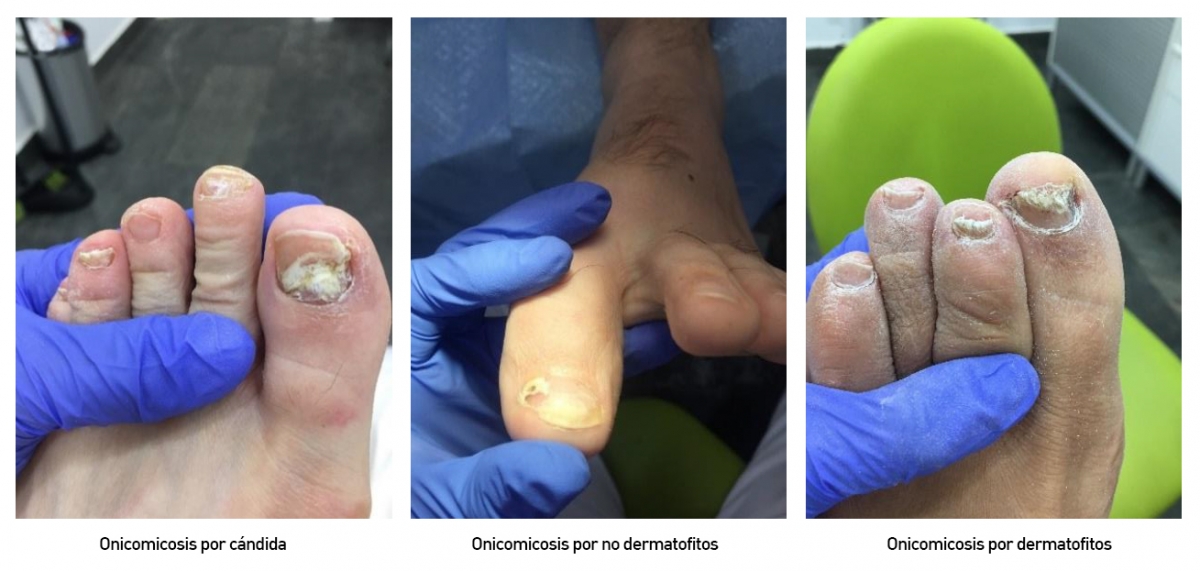 These are three of the symptoms that indicate that we suffer from this pathology:
1 - Color variation. The nail can vary in color from whitish or yellowish initially, until darken as the mycosis develops.
2 - thickening. You can suffer a thickening and finally produce even a total destruction of the nail.
3 - Deformity. The nail may have a jagged touch, be more fragile than normal and even desquamated.
It is noteworthy that many of the spots or lesions that appear on the nails do not have to be fungi, since they can be injuries caused by microtrauma (such as onycholysis or detachment of the nail) or other pathologies secondary to systemic diseases such as Psoriasis. We leave you the article "Nail psoriasis or fungus? Different diagnosis and treatment, in which the difference between both pathologies is explained and detailed.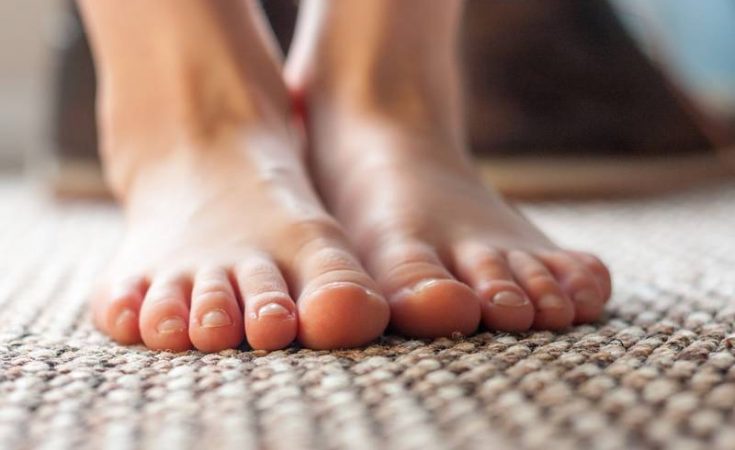 TIPS How can I prevent this infection?

Next, we present several tips to prevent toenail fungus and thus preserve our podiatric health:
– Use barrier methods, such as use of flip flops, in areas like common showers, changing rooms, hotels, swimming pools or gyms.
- Use specific products to treat the sweating (such as powders).
- Bring Socks of breathable materials like cotton and change them daily.
- Lavar good feet and dry thoroughly, emphasizing between the fingers.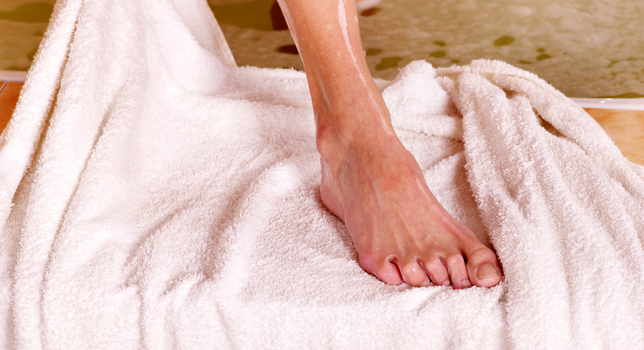 In the event that the fungus is already present on our feet, we recommend:
- Handwashing immediately after touching the infected nail.
- Keep the area clean where is the fungus
- Do not use enamels until the pathology disappears.
- Disinfect the nail clipper and wash all products that have been in contact with the feet (such as slippers, towels, bath mats, Etc.).
TREATMENT How can I fix the problem?
To treat the Onychomycosis it is necessary to do a culture to detect the type of fungus (dermatophytes or candida) and sensitivity of this before different types of antifungal therapy. There are numerous Treatments for nail fungus or onychomycosis, but two are mainly used:
- Topical treatments. They are the most common and here are included the nail varnishes or lacquers.
- Oral treatments. They are used in more serious cases and, on many occasions, when the aforementioned solutions have not worked. If the nail matrix has been affected by the fungus, it may be advised to take oral medications.
– Currently, there are other newer treatments such as laser, an alternative methodology that we use at Podoactiva. We tell you in this article Podiatric laser treatment. An alternative methodology" what it is about and the protocol we carry out.
Depending on type of fungus one treatment or another will be recommended to the patient. From Podoactiva we recommend using a stepwise treatment, that is, start with something topical and if it is recurring,
start oral therapy. Also, you should always do analytical to check for alterations.
Finally, we must repeat the crop to make sure that the therapy has been successful. It is very important that the patient knows that the appearance of the nail will not be restored for some time, despite a negative culture. In this case we can carry out a nail reconstruction.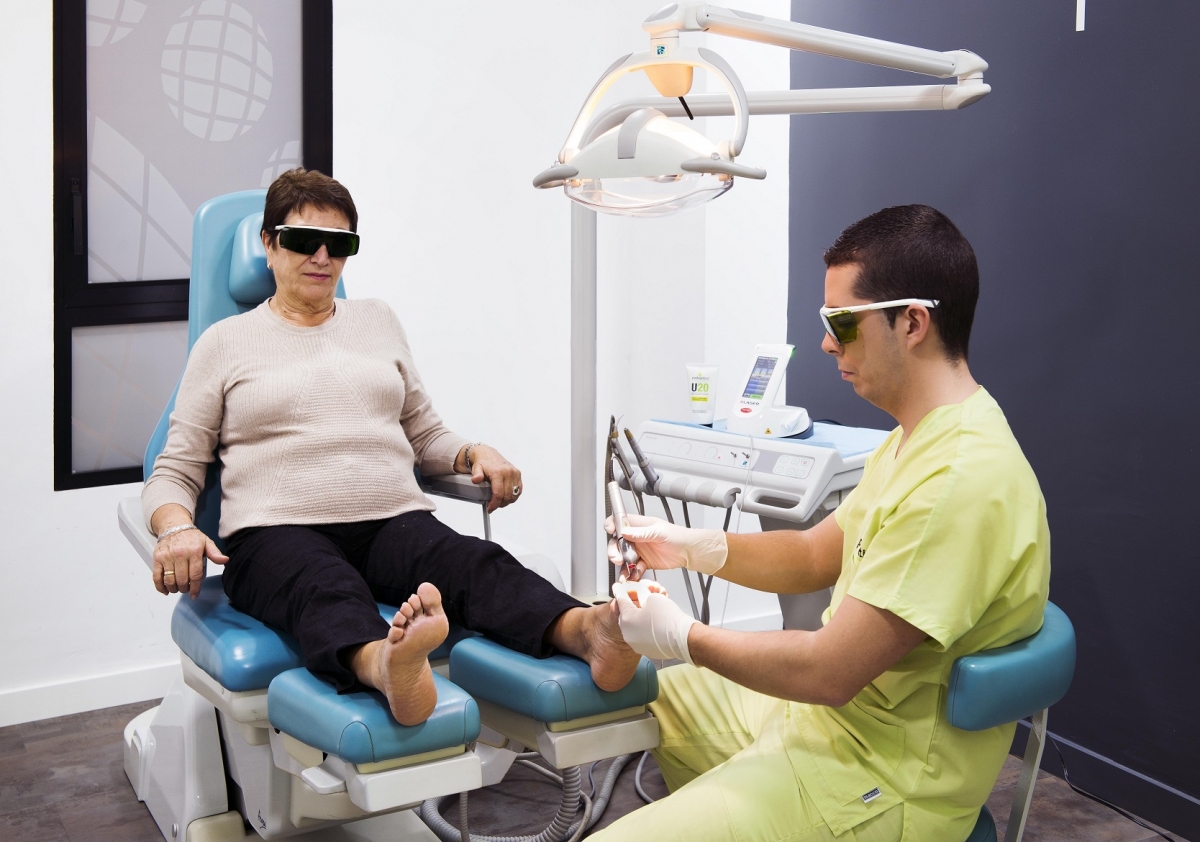 We must remember that it is advisable to always use any solution under podiatric prescription, since the specialist must be the one who determines how and when to apply the treatment.
Ultimately, take care and protect the health of our feet It is very important to prevent or solve problems like these. Therefore, it is recommended visit the podiatrist and be done chiropody regularly, if necessary, to be able to monitor pathologies such as the one exposed in this publication.
To end this publication we leave you a "Clinical case of onychomycosis by surgery" where we analyze the entire process from treatment to the evolution of a patient. you can also find more information related to toenail fungus in this video where our podiatrist Carlos Martín, from Podoactiva Sagasta Clinic in Zaragoza, where he analyzes everything about this pathology in the Cuidate+ program on Aragón Televisión:
Learn more pathologies and frequent problems in the toenails, as well as its causes and treatments, clicking here.
At Podoactiva we can help you. Consult your nearest Podoactiva clinic HERE or contact us at 974 231 280 or Traves de info@podoactiva.com.
Writers
-Alexander Adrada
-Laura Marin
-Carlos Martin
-Almudena Sanchez
Podiatrists at Podoactiva Sagasta Clinic, Zaragoza
Related Posts
15/06/2022

Painting the toenails is a very common habit for many women, especially when open shoes, such as sandals, predominate...

17/10/2018

Black nails are a fairly common problem in everyday life and have been increased with the rise of sports habits (especially...

23/02/2021

A blow to the toe, a step on the foot, the fall of a heavy object, receiving repeated impacts on the nail while playing sports or wearing...
Recommended Podoactiva services