Podoactiva's collaboration in the fight against Covid-19
Apr 22 2020
The coronavirus has been greatest social and health challenge that we have faced the world population in the last century. In order to combat it and gradually return to normal activity in the country, we have had to collaborate all the people staying at home to avoid mass contagion.
From Podoactiva we have also wanted collaborate in a totally altruistic way with our technology and resources available to create materials and products so that they were available to patients and health personnel in hospitals throughout the national territory.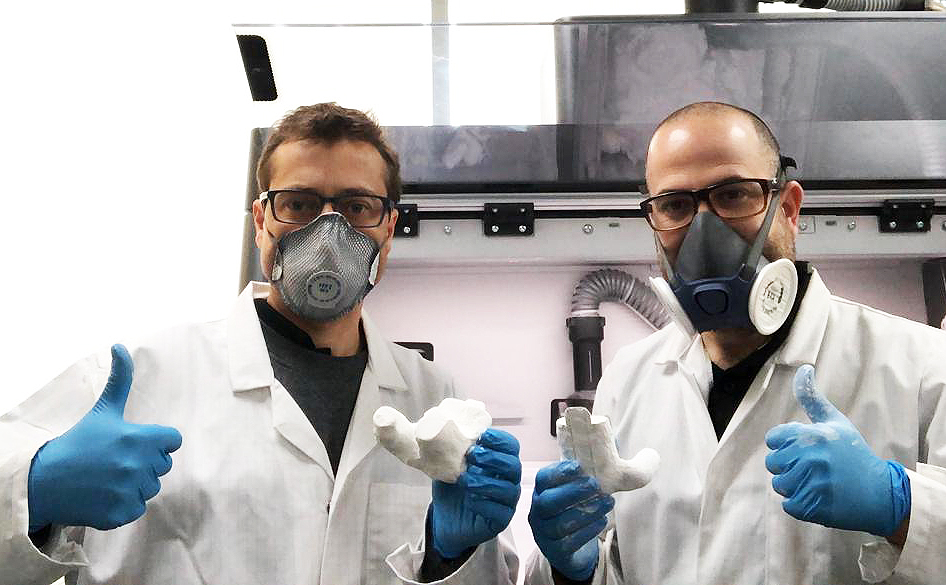 Javier Alfaro, technical director and Ángel Peguero, head of engineering at Podoactiva
Podoactiva joined the crowdfunding project promoted by the Concahusa Association, the Excellent Huesca Forum, Huesca Suena and Huesca Young Entrepreneurs. This initiative called "Mask is life" concluded with the distribution of more than 400.000 protection screens.
Together with these associations and platforms, and in the company of other professionals and companies, our work focused on creating and designing:
- FACIAL PROTECTION SCREENS in polyamide 11, characterized by being printed in sterilizable and reusable material, which have been distributed by different Spanish hospitals.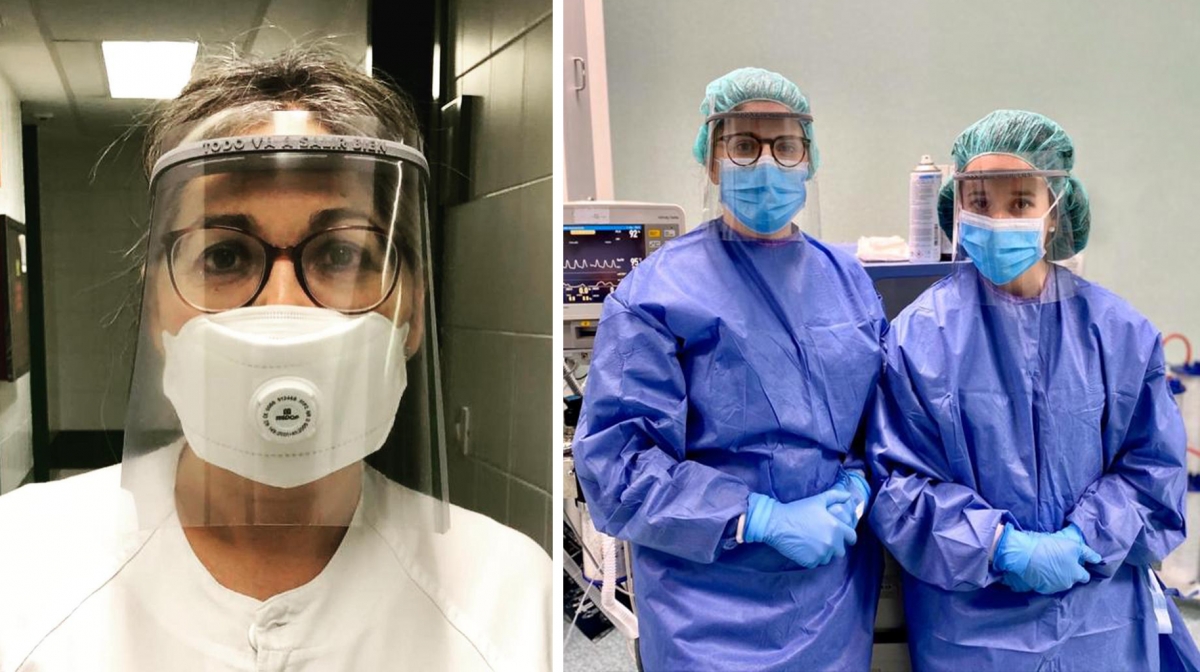 – Working together Decathlon, Airbus engineering, Podoactiva engineering and several hospitals in Madrid have designed and manufactured PROTOTYPES that allow Decathlon diving masks to be adapted for two purposes:
1. Use as protection for healthcare professionals.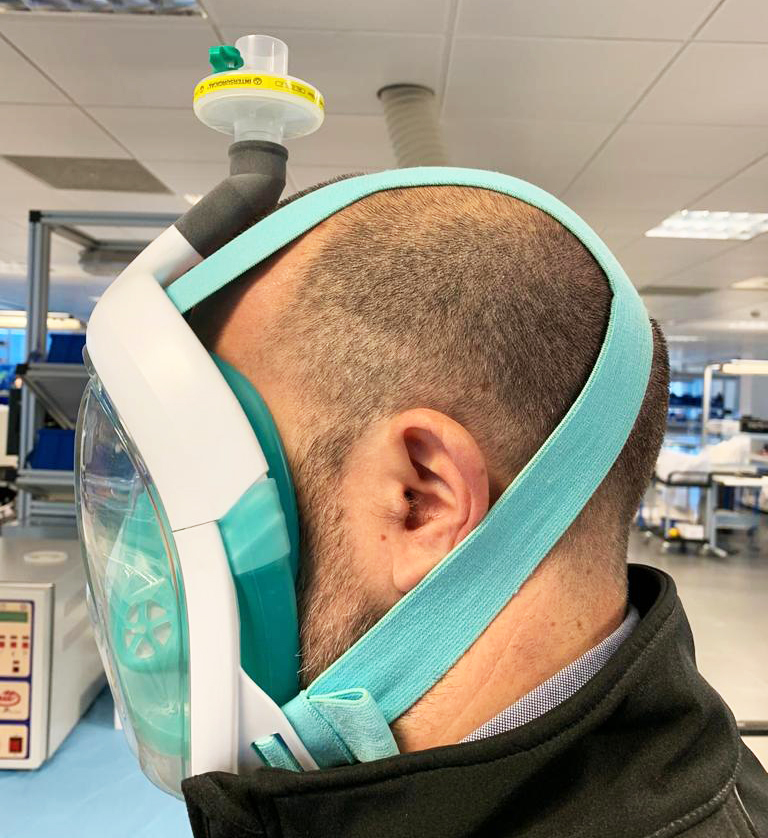 2. Use for administration of oxygen to the patient.
Importantly in no case is it the manufacture of a respirator, but it is a emergency solution to be able to administer oxygen to a patient at the discretion of the responsible physician, and always understanding that it only makes sense in those circumstances in which the approved means are not available for said use.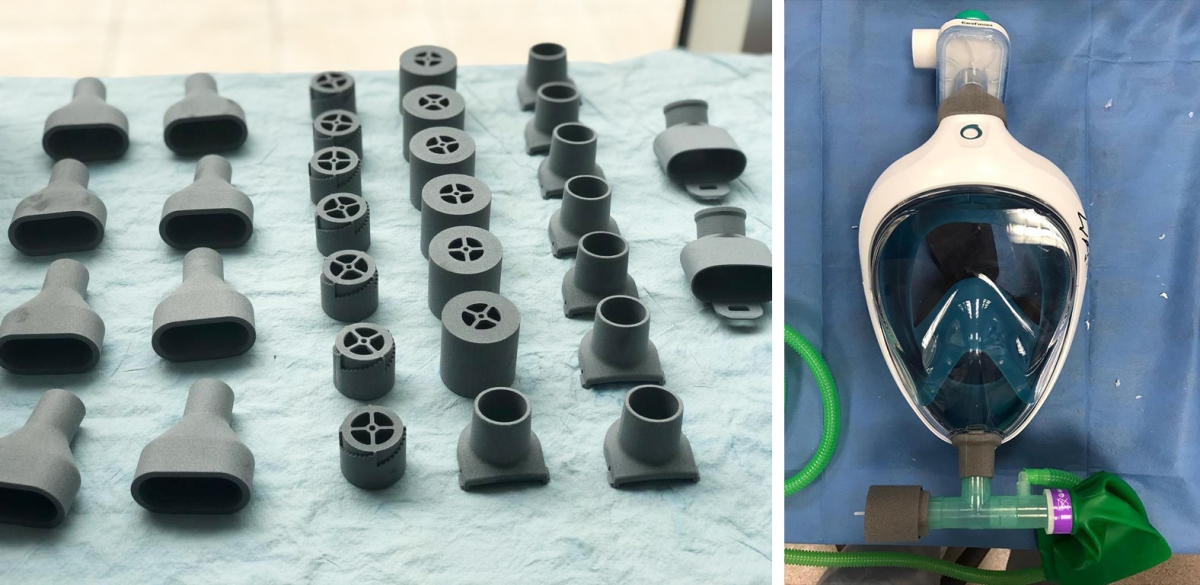 The manufacture of the prototypes was carried out in two materials (polyamide and biocompatible resins) using the technology available at the Podoactiva headquarters.
We have received the Virtual Hackathon seal #Vencealvirus2020 as one of the 20 projects selected by the Community of Madrid (out of more than 250 submitted) for our collaboration in the "Low cost respiratory support" project presented by the Infanta Leonor Hospital.

- "EAR SAVER" PIECES for healthcare professionals who have to wear FFP2 masks for many hours.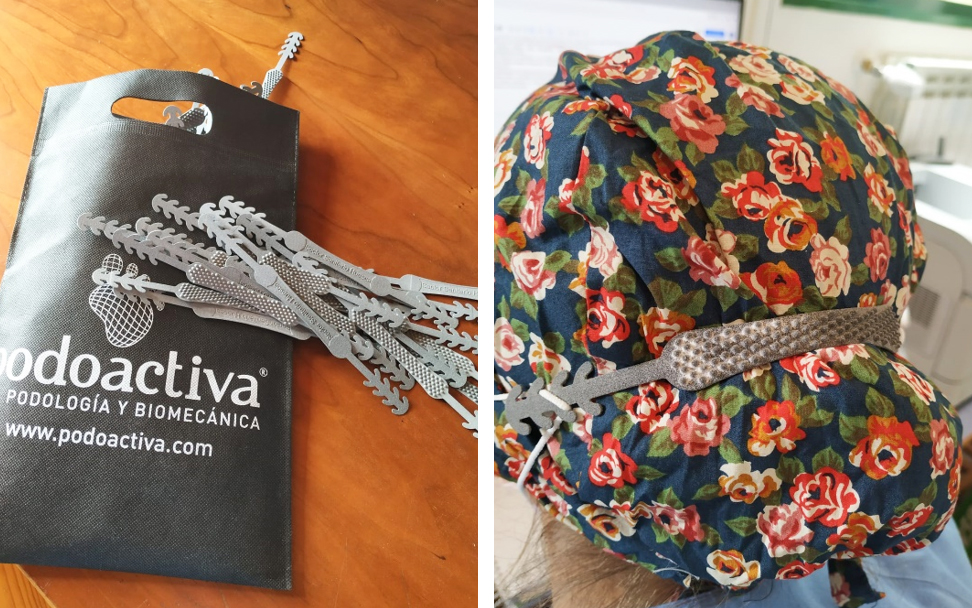 In short, Víctor and Javier Alfaro have been very proud of the work done for the whole team.
"It has been very exciting to receive hundreds of messages of thanks from healthcare professionals. If with our work we have been able to help save lives, we feel tremendously rewarded."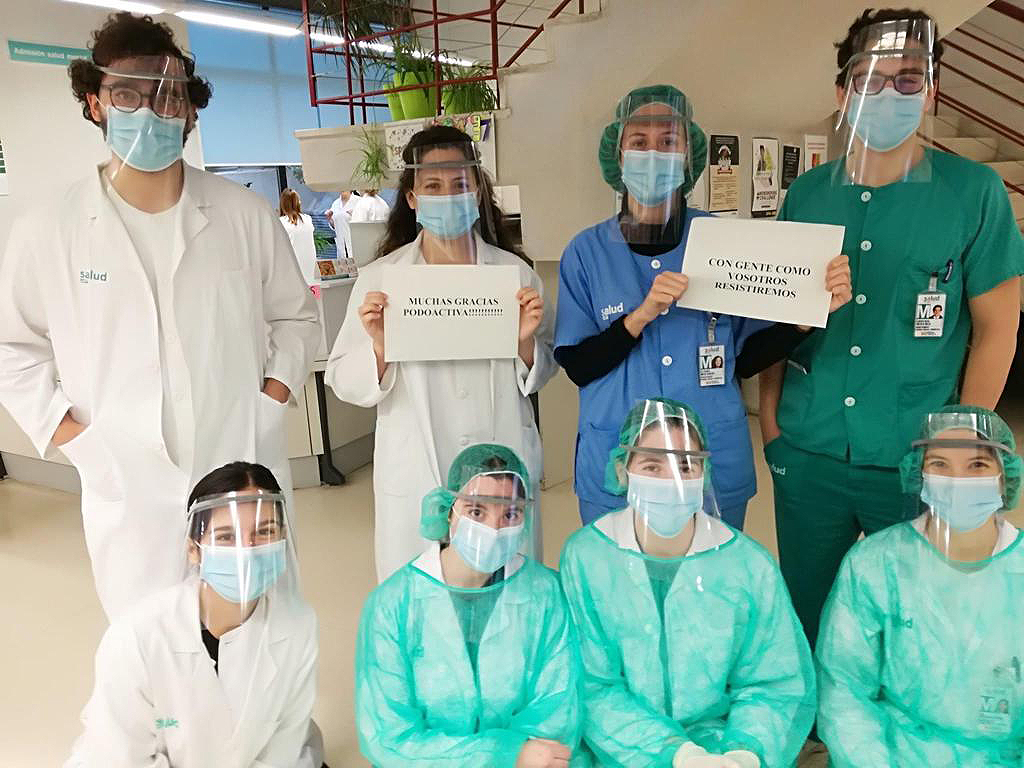 With this project we have learned that "if you work together and with a lot of drive and attitude, you can do exceptional things in a very short time. Hopefully it will not be necessary again for Podoactiva's production capacity to be dedicated to other purposes than manufacturing our personalized treatments, but if it becomes necessary again, we would do it again without a doubt. We understand that true Social Responsibility is lending a hand when it is really needed. Podoactiva would not be where it is if we had not had the support of our patients. This exceptional situation has allowed us to give back to society a small part of everything received in these years" explain the Alfaro brothers.
Related Posts
18/03/2021

Podoactiva has been chosen as one of the 35 benchmark European startups in the field of sports technology and applied innovation...

17/03/2021

We continue to walk alongside Real Valladolid after more than a decade at their side. Alberto Fernández, expansion director of Podoactiva, and...

11/03/2021

Our Podoactiva Vigo Clinic has opened its doors in the city of Pontevedra. It is our first own center that we inaugurated in...
Recommended Podoactiva services