Spring footwear. 5 keys to choosing the right shoes for this season
05 May 2022
The Rain and mild temperatures so characteristic of spring mark the change of footwear after the cold winter months. With the good weather we begin to see more open shoes or with fine fabrics, for this reason it is very important to know what footwear to use in this season to take care of the health of our feet.
How do I choose spring shoes to avoid foot problems?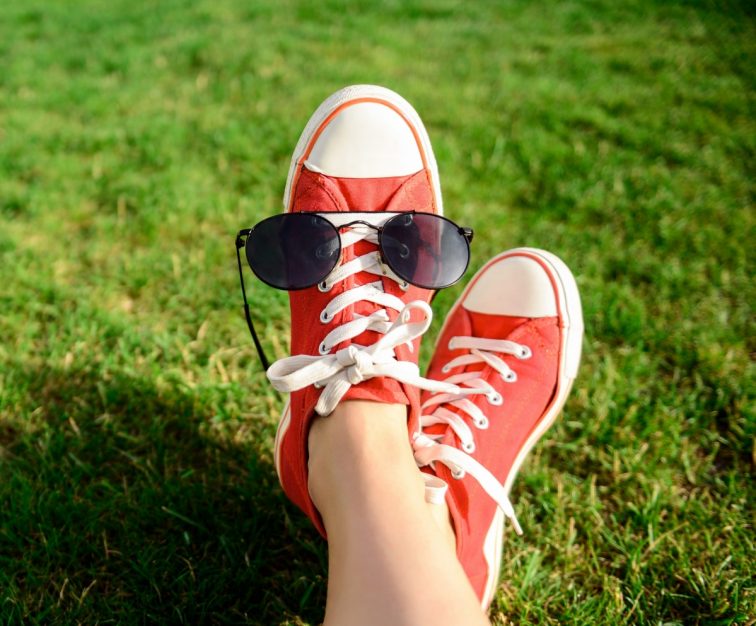 5 KEYS TO CHOOSE THE SPRING FOOTWEAR
1. SUPPORT TO AVOID SKIN INJURY
Wear a shoe attached to our foot (without pressing or compressing ourselves excessively) is essential to avoid the appearance of blisters or chafing. How to achieve it? We recommend you wear socks or stockings that fit perfectly to our size, as well as lace-up shoes that hold our feet to avoid the problems exposed.
A supported shoe will help us not to twist our foot or ankle, gaining stability.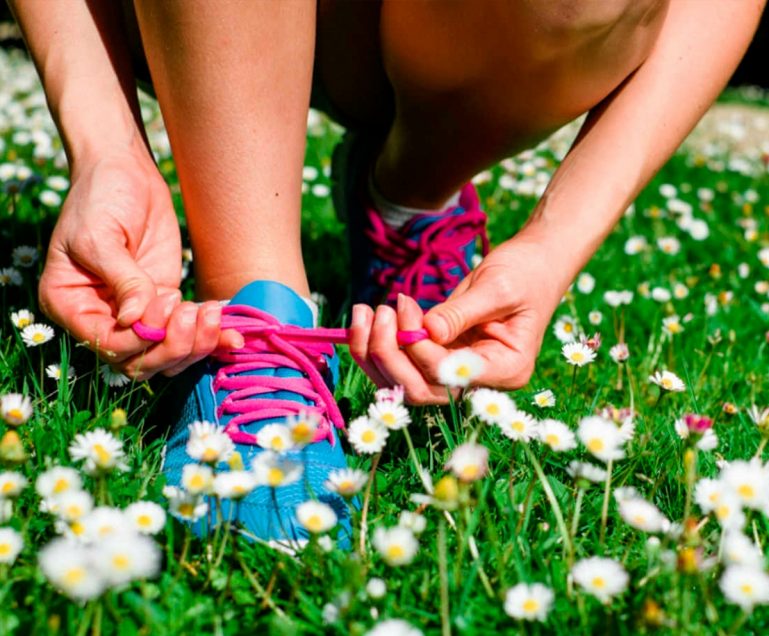 2. BREATHABLE MATERIALS TO AVOID EXCESSIVE SWEATING
Temperatures rise and it is essential to opt for breathable footwear, since feet sweat too (and a lot!). It is very important that the shoes are made with quality materials, moving away from more "plastic" materials that do not help to perspire.
To avoid excessive sweating or our sweat is concentrated inside the shoe, the materials will be key.
It should be noted that the appearance of mushrooms or other pathologies such as athlete's foot at this time of year if we don't address the issue of sweating with the importance it deserves.
Our advice is to choose good footwear, but also to use talc to try to prevent the appearance of bacteria and fungi.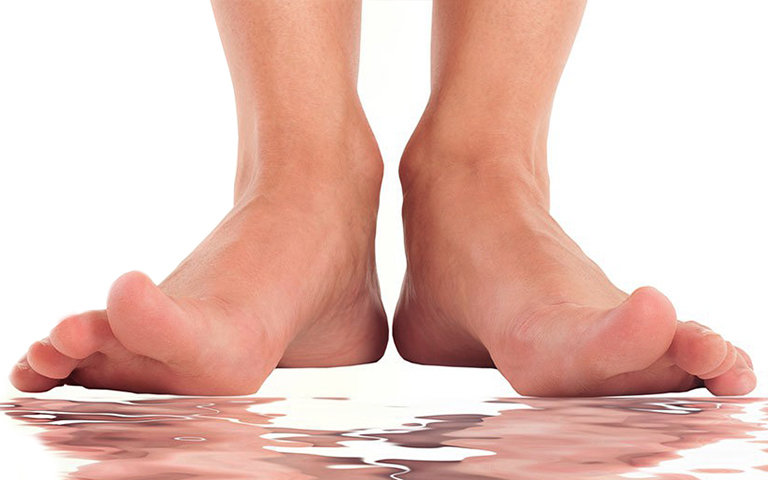 3. BET ON AN ANTI-SLIP SOLE
La rain takes center stage in spring and it will be common to meet wet and slippery floors. Therefore, it is important that the sole of our shoes is antiskid.
The non-slip sole will allow us to avoid falls, not only when walking or going to the mountains, where it is essential, but also on a day-to-day basis.
But, how should a sole be so as not to slip? Very easy! must have true thickness and that it is rubber, since the loads on the feet are better distributed, giving us greater stability.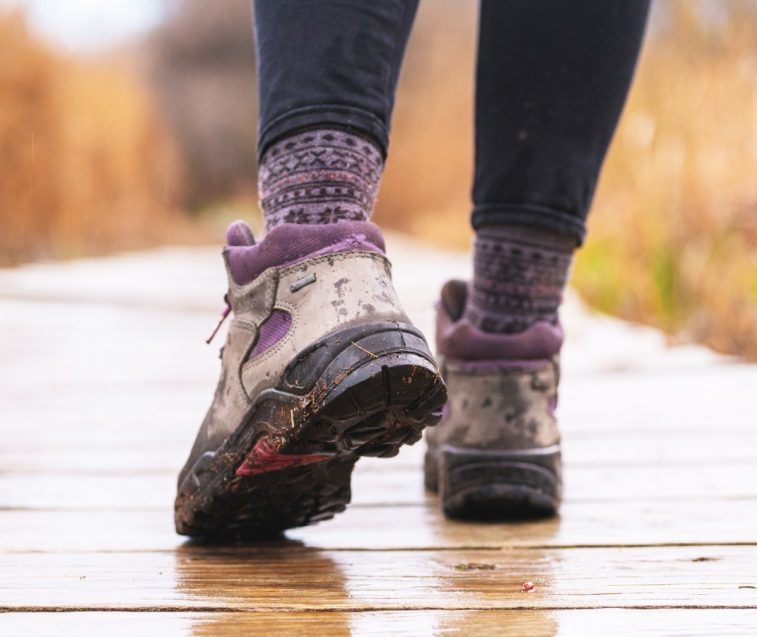 4. A FLEXIBLE FOOTWEAR MAKES THE DIFFERENCE
El foot must feel comfortable inside our shoe, especially if we walk many hours a day or work standing up or moving. To achieve this, we have to opt for a footwear Cuya front be flexible, in this way we achieve that the foot can carry out certain walking movements that help us prevent overloading or other injuries.
Choosing a rigid shoe will cause skin lesions, excessive fatigue in our feet and a general waste of energy.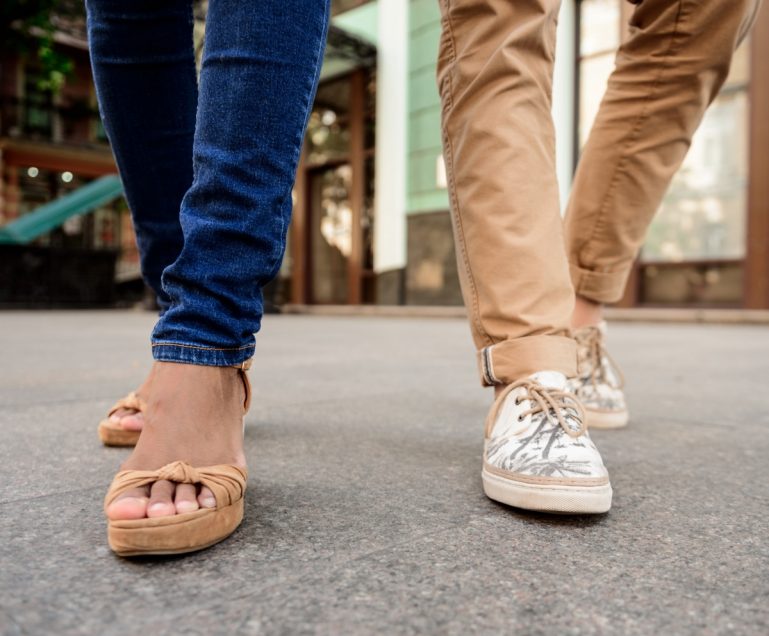 5. PERSONALIZED TEMPLATES TO ACCOMPANY YOUR STEPS
From Podoactiva, we recommend that the shoe or slipper that you choose have some removable insoles. In this way, if a podiatrist has determined it in consultation after a biomechanical study, they can be replaced by custom templates that will help you spread the loads, prevent or correct pathologies in your footprint, plus avoid injuries in the short and medium term.
Knowing your way of stepping and your feet is key to taking care of your health.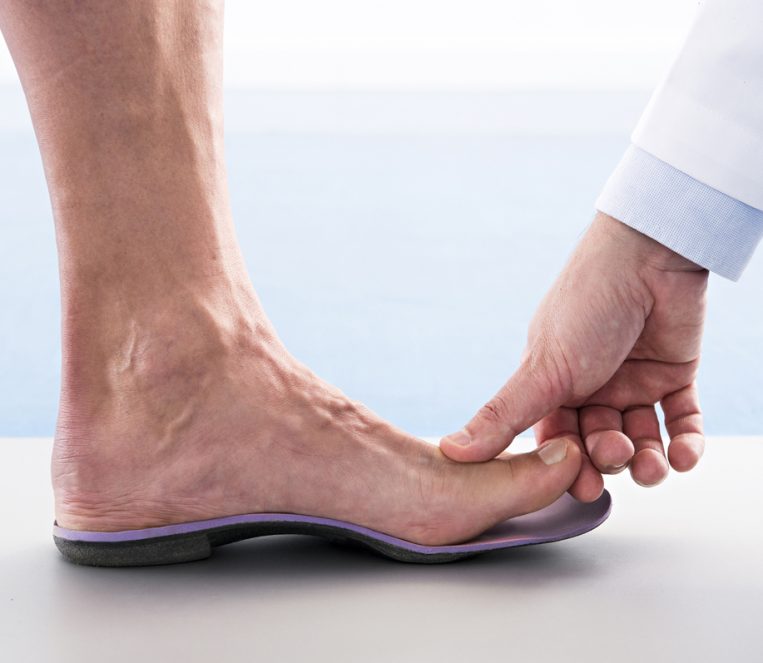 Ultimately, you have to choose the correct footwear and visit the podiatrist in the changes of seasons attending to their advice to achieve enjoy spring with a healthy feet and care.
At Podoactiva we can help you choose the most suitable footwear for you. Consult your nearest Podoactiva clinic HERE or contact us at 974 231 280 or Traves de info@podoactiva.com.
Related Posts
24/05/2022

At the end of the day, many of us notice that our feet do not look the same as when we get out of bed. We notice the feet...

08/04/2019

Do you have wet feet constantly? Do you walk barefoot and leave footprints on the ground? Do you wear sandals and your feet slip? If the...
Recommended Podoactiva services