Podoactiva signs an agreement with Mobile World Capital Barcelona and the Huesca Provincial Council to promote 5G technology in the province
11 May 2021
At Podoactiva we continue betting on innovation and technology as growth levers and we reinforce our support for the Huesca provincial fabric. For this reason, we have signed an agreement with Mobile World Capital Barcelona and the Huesca Provincial Council for the development of various solutions that will promote the implementation of 5G technology in the province and access to it by institutions, companies and citizens.
Thanks to this agreement, initiatives will be organized around 5G technology, including a real proof of concept with 5G applied to a Podoactiva solution.
The agreement has been signed in a act that has taken place in our Podoactiva headquarters, with all preventive and health safety measures. Javier alfaro, technical director of Podoactiva, Edward Martin, CIO and director of Mobile World Capital Barcelona, ​​and Michael Grace, president of the Diputación de Huesca, have been present and have also visited our facilities.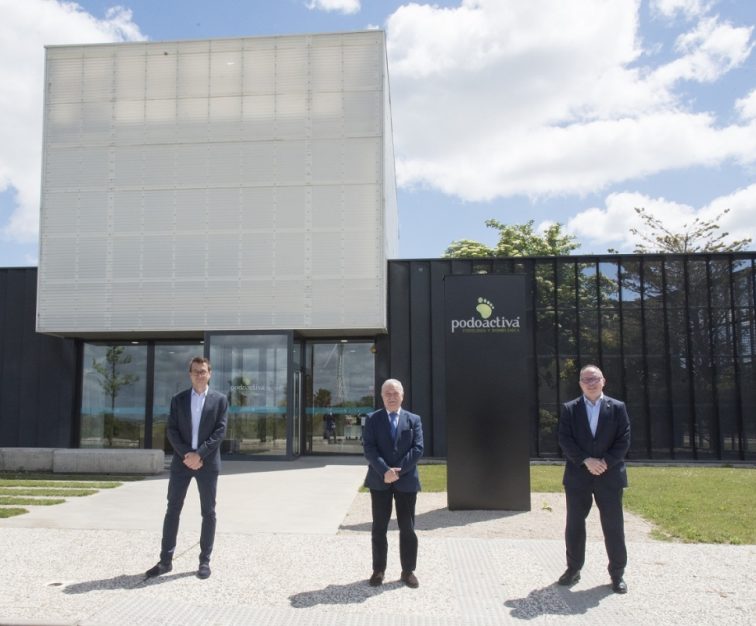 The solutions which will be launched from 5G technology application in disruptive Podoactiva projects, they will be tested in the The ThinX 5G Barcelona laboratory, developed by the organizing entity of the Mobile World Congress.
Javier alfaro It has been shown "very excited" about this initiative and with the reference role of Podoactiva, which "Bet decisively on Huesca, as we have done since our foundation". The company's technical director has also highlighted that "it is an agreement with great potential that brings el development and innovation to our province through the 5G technology".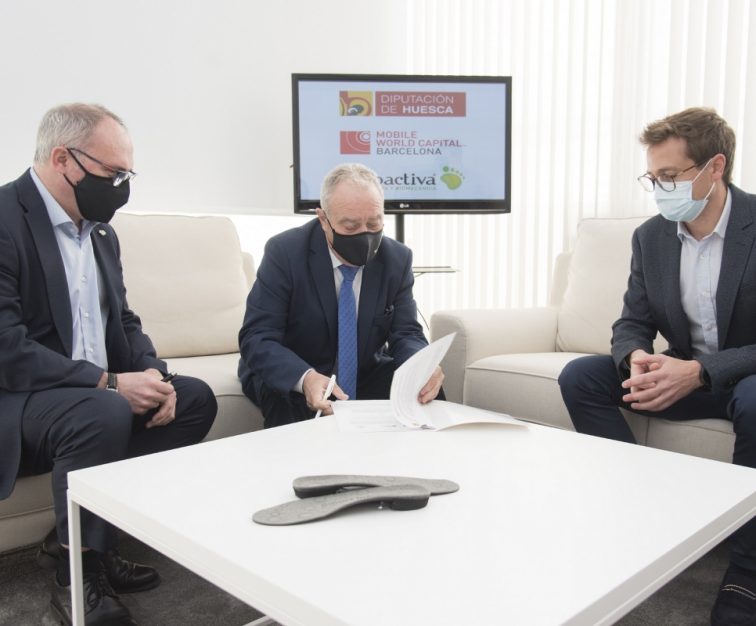 At Podoactiva we look to the future betting on innovation and continuous improvement in all our processes.
Related Posts
14/06/2019

Podoactiva inaugurates the new clinic in Logroño, the first own center that we opened in La Rioja. Javier Alfaro, technical director and...

29/10/2021

We have received a visit, at our headquarters, from Maru Díaz, Minister of Science, University and Knowledge Society of the Government of...

22/10/2021

At Podoactiva we walk together with Fundación Rey Ardid thanks to the collaboration agreement to jointly work on lines of research in...
Recommended Podoactiva services