Podoactiva receives the Huesca 2020 Company Award
17 September 2020
partners has been awarded the Huesca 2020 Company Award organized by the Huesca Chamber of Commerce and Industry, CEOS CEPYME and the Aragonese Development Institute (IAF).
The company was represented by Victor and Javier Alfaro, its founders, who showed themselves very proud to receive this award since it values ​​the work of the organization and the whole team which is part of the Podoactiva family.
This award recognizes work and business quality of the Huesca organization.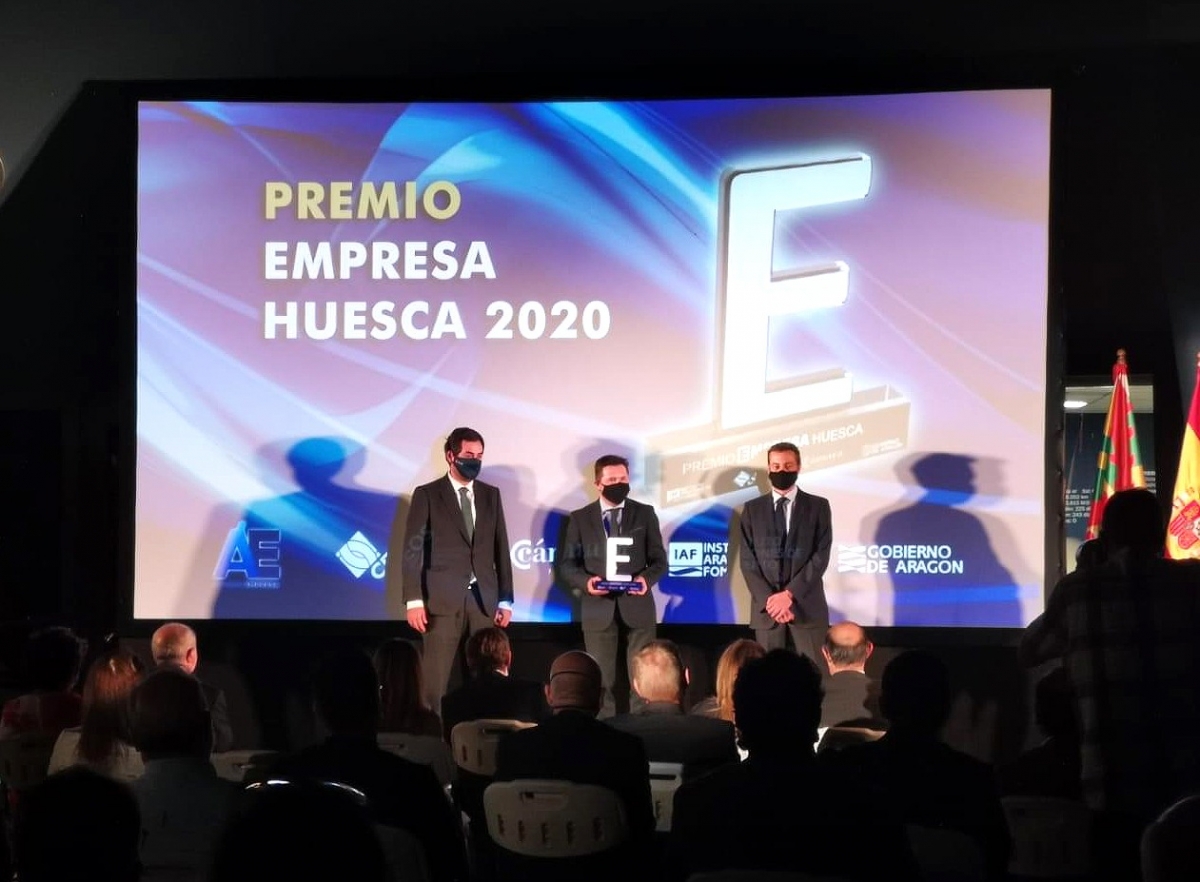 "For us it is a honor receive this award. As we always say, it is important to know where we are going, but without forgetting where we come from", he stated. Victor Alfaro, CEO of Podoactiva, who assured that "always we will be grateful to Huesca, to its peoples, to our province. They have allowed us to be prophets in our land and they have allowed us to accompany their steps from the beginning, it is a true pride".
For its part, Javier alfaro, technical director and co-founder of Podoactiva, explained that "we are from tierz and we have always been clear about our Bet on Huesca. We are still here, our headquarters are in walqah, and we want to continue betting and living in our land". In addition, he encouraged entrepreneurs commenting that "with the new technologies there are no borders and Huesca is just as good a place to set up a business as any other, even better, because it always you feel the love and support of its people".
Without the trust of the people of Huesca we would not have come this far. We cannot be more grateful, affirmed the Alfaro brothers.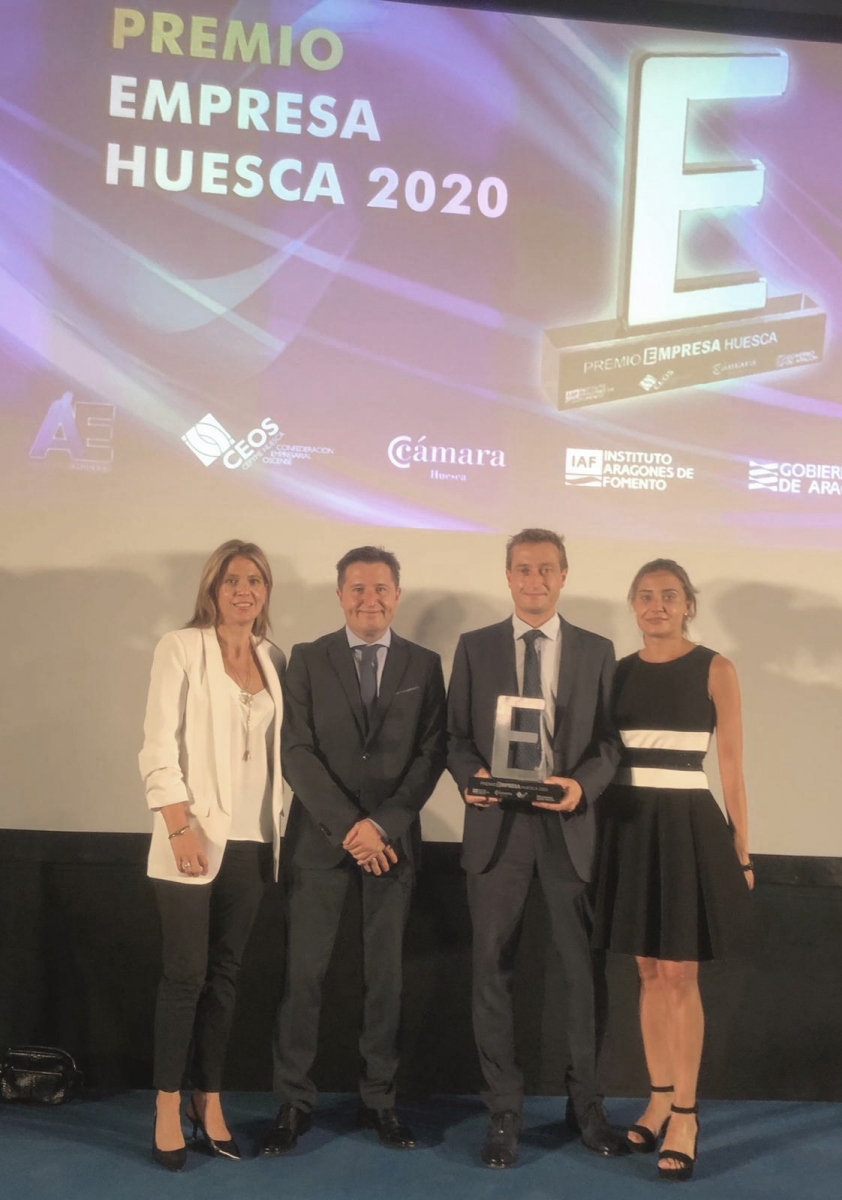 The gala, which has been the fifteenth edition, was held at the Aragón Planetarium in the Walqa Technology Park. Bet on the innovation and continuous improvement in all processes and doing so, from the beginning of the organization in Huesca, were key points that stood out in the speech of the gala. However, another fundamental aspect to highlight was the collaboration of Podoactiva in the fight against Covid-19.

It should be noted that for Podoactiva it has been a pleasure to share this ceremony with leading companies in Aragon, therefore, our most sincere Congratulations a SCL Agrofeed, Andres Ferrer and sons SA, Hotel Casa Chuldian SL, OX-Water Treatment Company SL, Biodiesel Aragon SL, y Catering and Events of the Pyrenees SL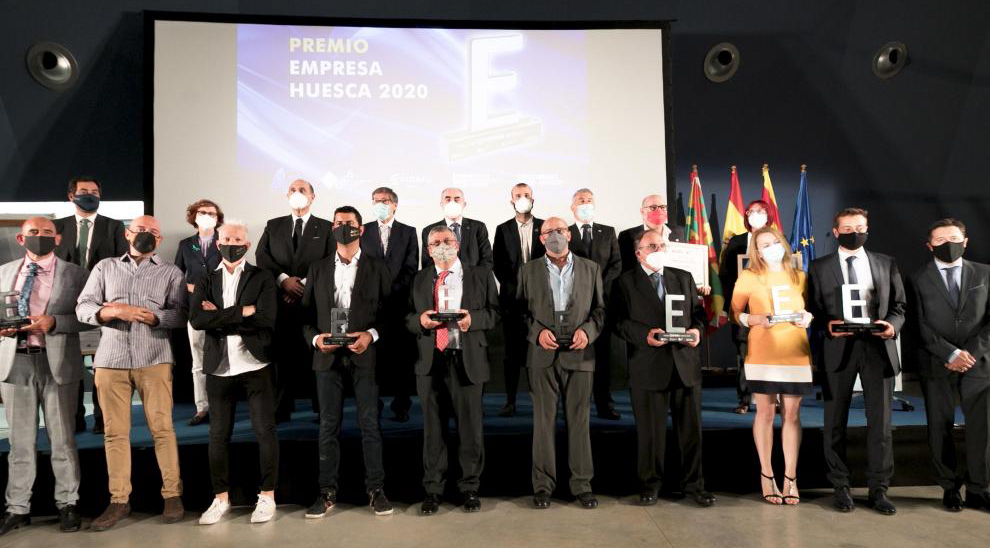 PODOACTIVE FAMILY
Finally, we want to share this photo of part of the team Podoactiva with the award in the headquarters in Walqa, since we are more than 200 professionals distributed throughout Spain and abroad.
Without a doubt, this award belongs to everyone. Congratulations team!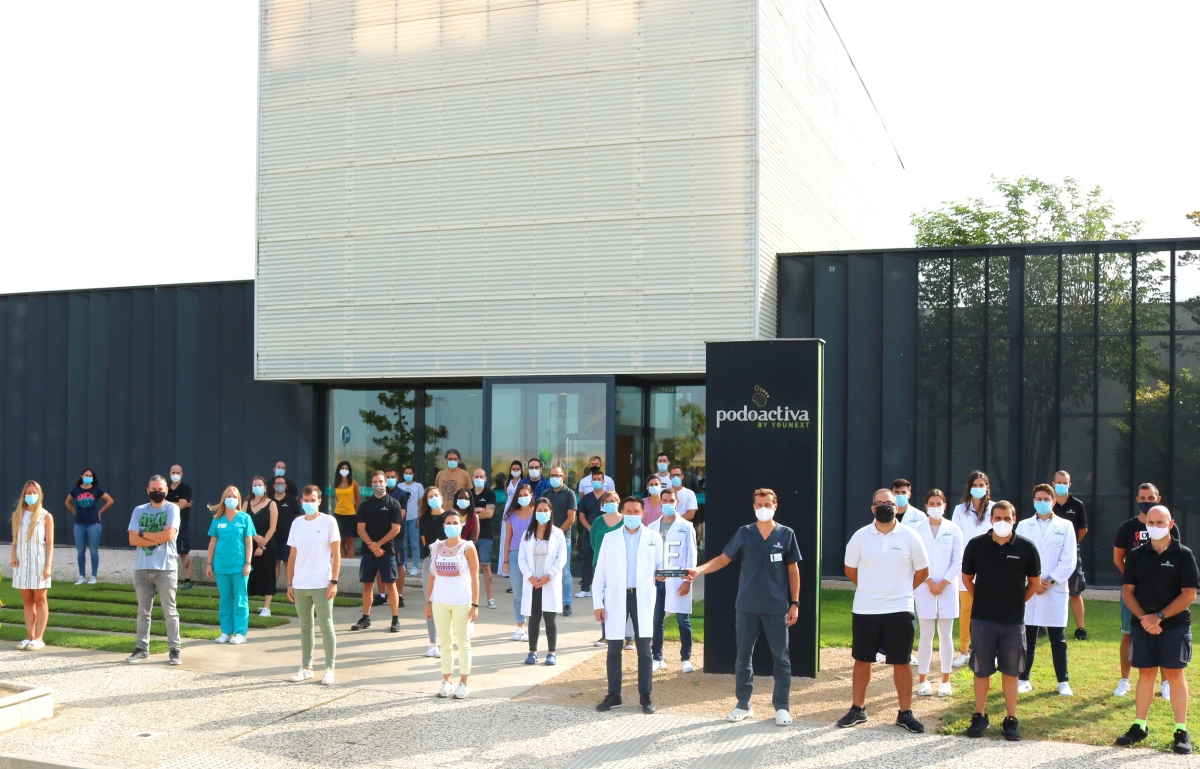 Related Posts
27/02/2018

The Spanish Sports Press Association (AEPD) has awarded Podoactiva for its work in the field of sports medicine, its techniques...

08/06/2017

Podoactiva has been awarded by the magazine Executives in the category of Business Excellence in the sixth edition of its awards in Aragon....

09/02/2017

The General Assembly of Members of the APDH (Huesca Sports Press Association) has unanimously agreed among its members to grant the...
Recommended Podoactiva services