Podoactiva present at the Tokyo 2020 Olympic and Paralympic Games
06 September 2021
After years accompanying its athletes in preparation for the big event, this 2021 at Podoactiva we take a step further in our work as official suppliers of the Spanish Olympic Committee, assisting as part of the medical team displaced to Tokyo.
During the games, we moved our technology, treatments and services to the same residence where the entire Spanish delegation stayed, the Olympic Village, hand in hand with our colleague María Herreros, an expert in podiatry and biomechanics.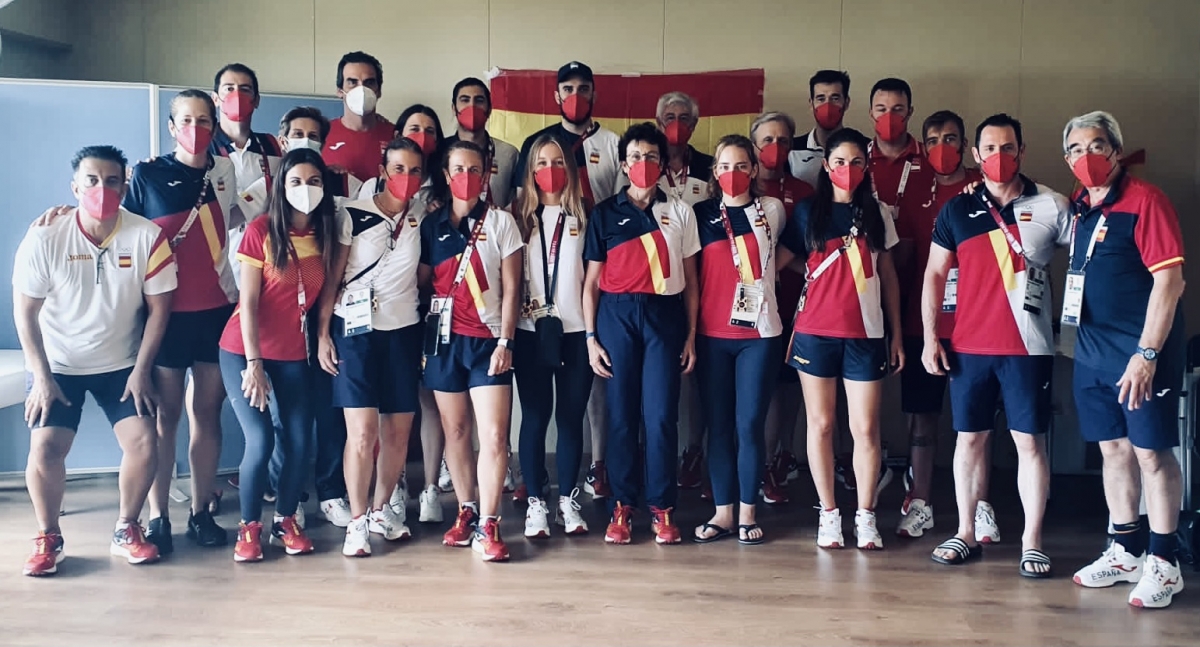 María had the opportunity to share this experience together with all the Spanish Olympic athletes, celebrating her victories, suffering her defeats and, above all, taking meticulous care of the health of her feet and her tread, something really essential during such intense days of competition. , where wear, schedule and stress can take their toll.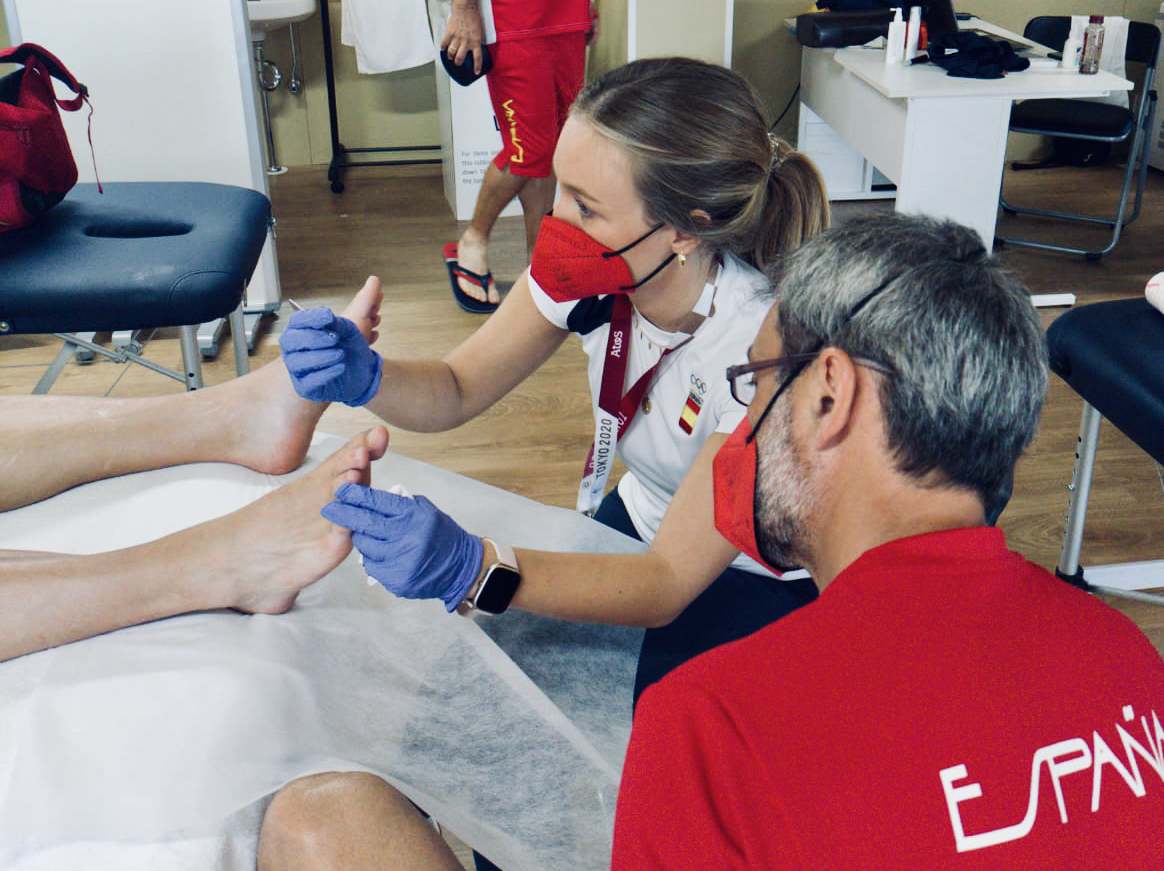 It has been a great privilege to have been able to accompany the Olympic athletes and, without a doubt, an unforgettable experience that I have been able to live thanks to podiatry. The fact that the figure of the podiatrist is present at the Games is a great milestone for all of us who make up the profession", he tells us.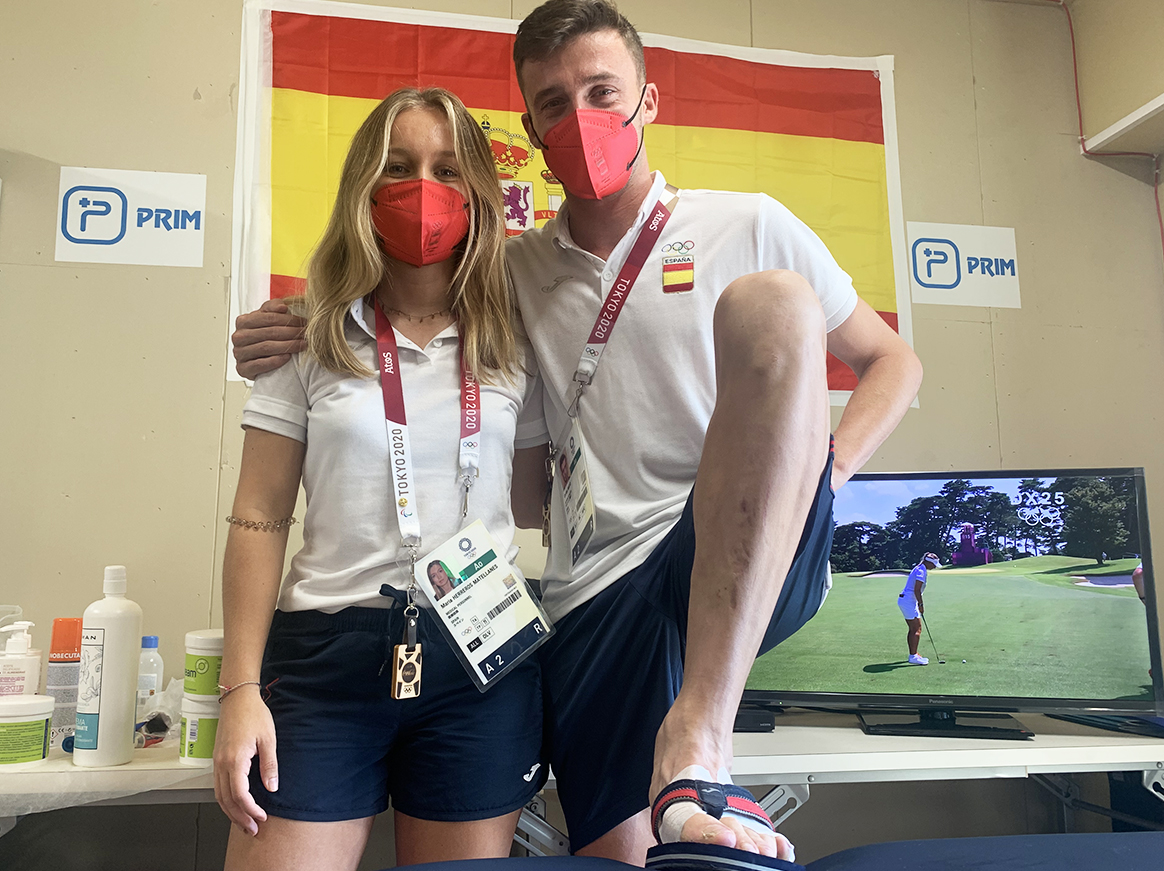 En partners, we started collaborating with the Spanish Olympic Committee in 2019 and, since then, we have accompanied his steps. Notably 46 athletes who have participated in the Olympics they were already Podoactiva patients at a private level.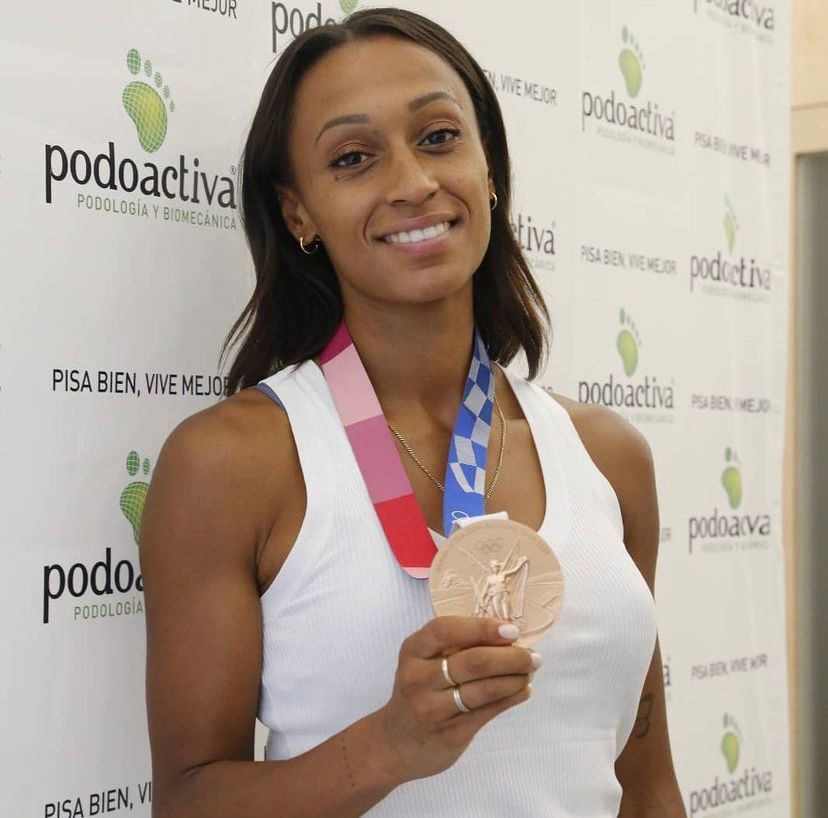 More than 46 Olympic and 25 Paralympic athletes from Tokyo 2020 already trusted Podoactiva
Among them are some of the members of the Olympic soccer team as its captain Jesus Vallejo, Marco Asensio o Dani Ceballos; the walker Jesus Angel Garcia Bragado, who has played his eighth Games, a great friend of the house; other athletes like Adrian Ben o Aauri Lorena Bokesa; players from our basketball teams, such as Alex Abrines o Alba Torrens; the tennis player Paula Badosa; or the brand new triple jump medalist Ana Peleteiro, who is also the godmother of Podoactiva Clinic Vigo.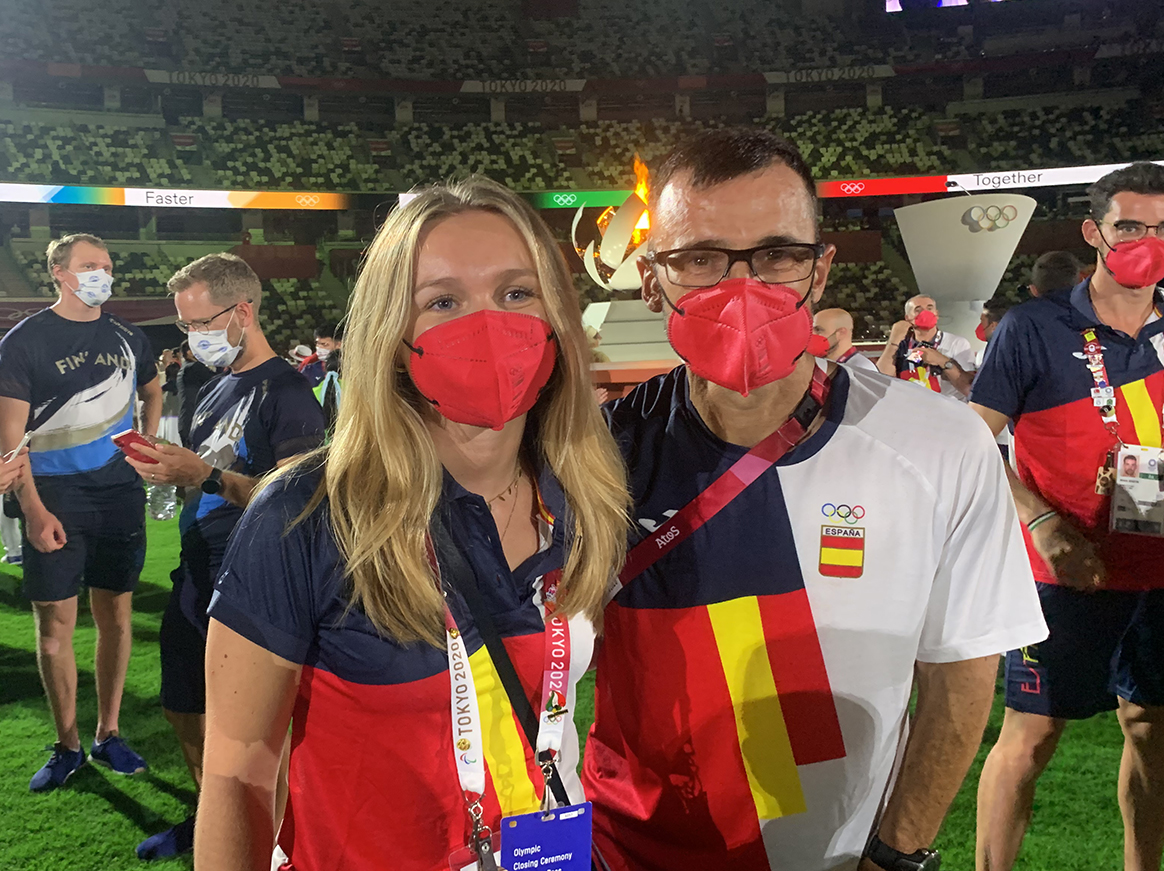 In addition, partners also works with Spanish Paralympic Committee since 2015, so throughout these years we have been able to support your athletes in their tireless work and daily effort, thus showing them our commitment to the Paralympic Movement.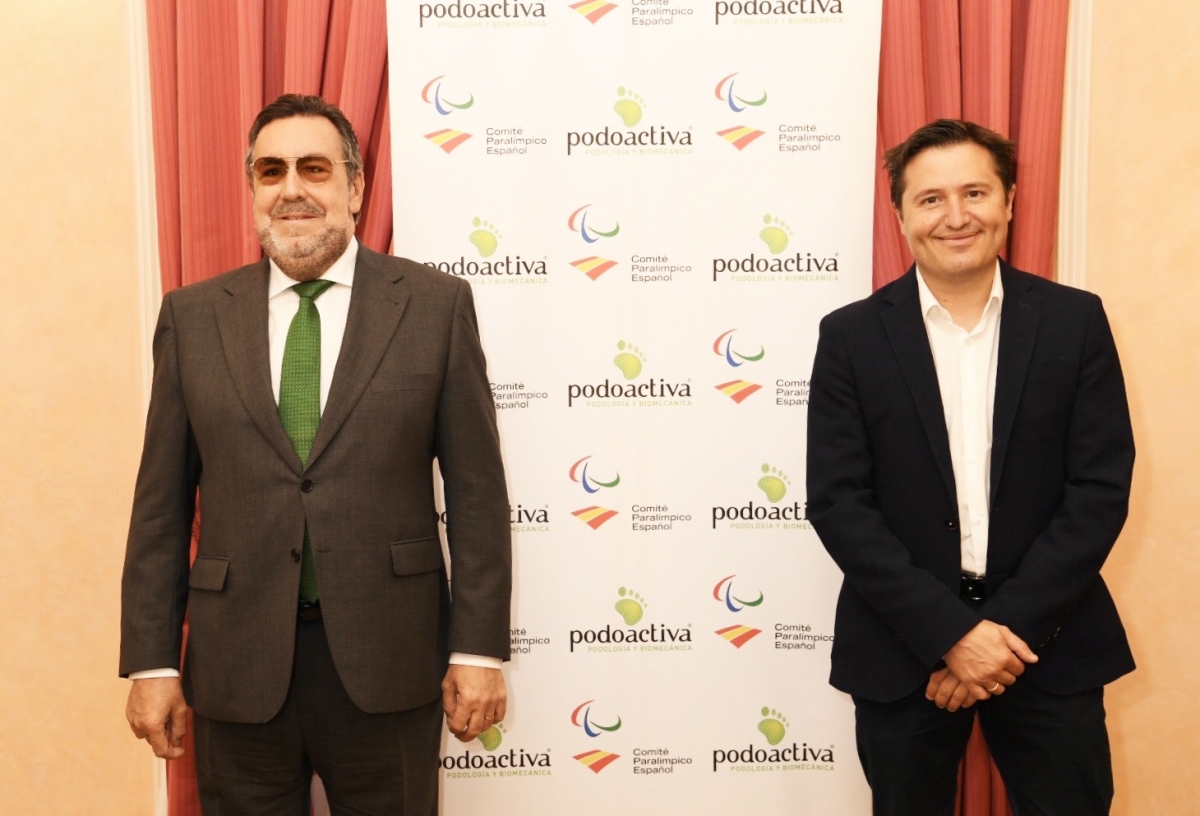 Up to a total of 25 Paralympic athletes who have competed in Tokyo are Podoactiva patients, entre ellos Gerard Download, gold in 400 meters T11; Sara Martínez, silver in long jump T12; and the bronzes Noel Infant, Ricardo Ten y Alejandro Sánchez.
for all the Podoactiva team, it was a proud to have been present at these two historic events for world sport, but the pride of feeling the confidence of so many athletes in our treatments and professionals in his Olympic and Paralympic dream.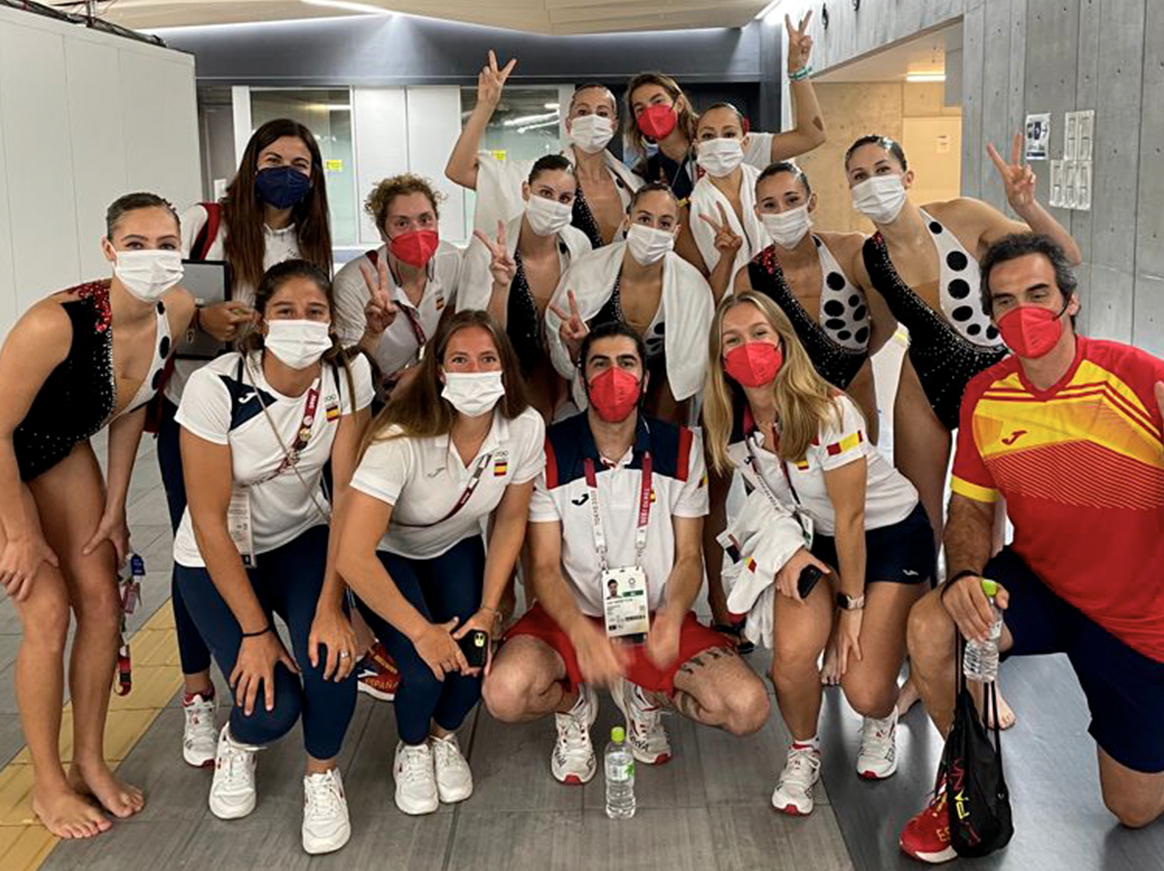 Finally, it should be noted that Infanta Elena, honorary president of the Paralympic Committee and Mr. Miguel Carballeda, president of the Spanish Paralympic Committee, presented this detail to Victor Alfaro, CEO of Podoactiva, in recognition of the important work of all its professionals in the sports health care before, during and after his time at the Games.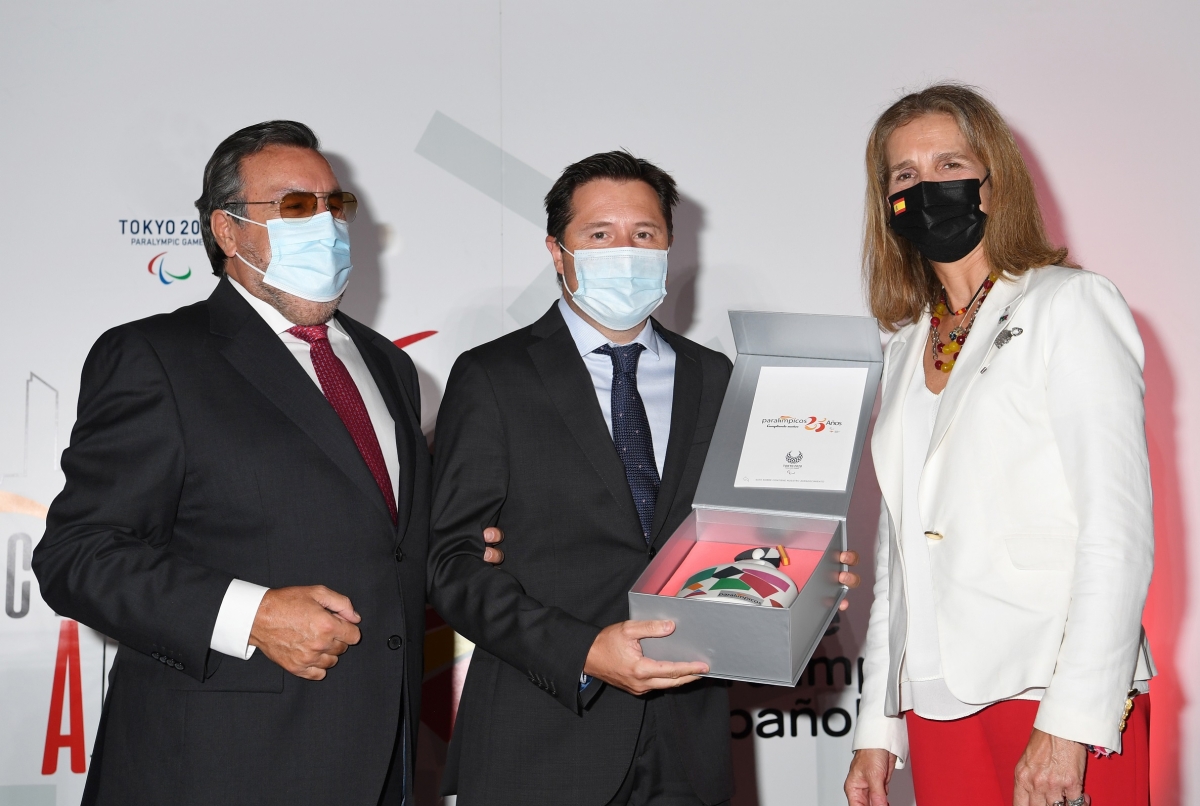 Related Posts
06/09/2021

After years accompanying its athletes in preparation for the big event, this 2021 at Podoactiva we take a step further in our work...

24/06/2022

From Podoactiva together with Predictland and the Institute of Nanoscience and Materials of Aragon (INMA, joint center between the CSIC and the University of...

14/06/2022

We celebrate the 50th anniversary of the Huesca International Film Festival this June and we continue to leave a mark on this event...
Recommended Podoactiva services