Podoactiva, awarded at the National Sports Gala 2018
Feb 27 2018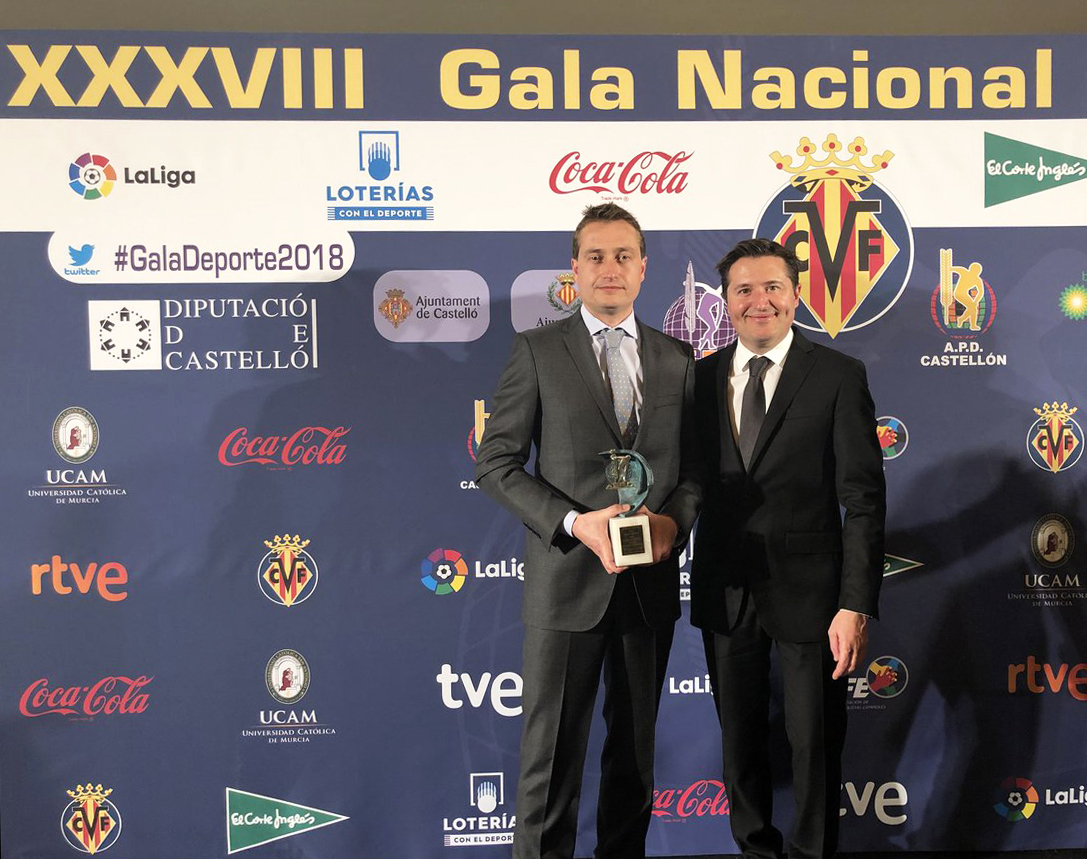 La Spanish Sports Press Association (AEPD) has awarded Podoactiva for its work in the field of Sports medicine, his avant-garde diagnostic, treatment and rehabilitation techniques and his contribution to the success of various clubs and elite athletes in the National Sports Gala 2018, held yesterday at the Auditorium and Conference Center of Castellón de la Plana.
The Gala is the great annual event of Spanish sport in which the best of the year are recognized and which brings together the main personalities, institutions and athletes, in an emotional and high-impact event organized by the AEPD, an association that integrates the leading Spanish sports journalists.
Podoactiva was represented at the Gala by its partners and founders Victor and Javier Alfaro, who were in charge of receiving the special sports medicine award. Both were grateful and proud of this beautiful and prestigious recognition that values ​​the work of Podoactiva and all its employees, their commitment to innovation and crecimiento and his vocation to help elite athletes to improve and achieve their goals.
The 2018 National Sports Gala was presented by the sports journalist Jesús Álvarez, vice president of the AEPD, and by the swimmer Ona Carbonell, captain of the Spanish synchronized swimming team and Olympic medalist at the 2012 London Olympics, and, with various categories of awards, recognized the best of 2017 in the world of sports. Among those awarded along with Podoactiva, Real Madrid CF, FC Barcelona, ​​Villarreal CF, weightlifter Lydia Valentín, swimmer Mireia Belmonte, the Women's Basketball Team, golfer Sergio García, Valencia Basket or the newspaper Marca stood out. among others. In addition, prizes were awarded to the Sports Legends to the swimmer Gemma Mengual and the Quinta del Buitre.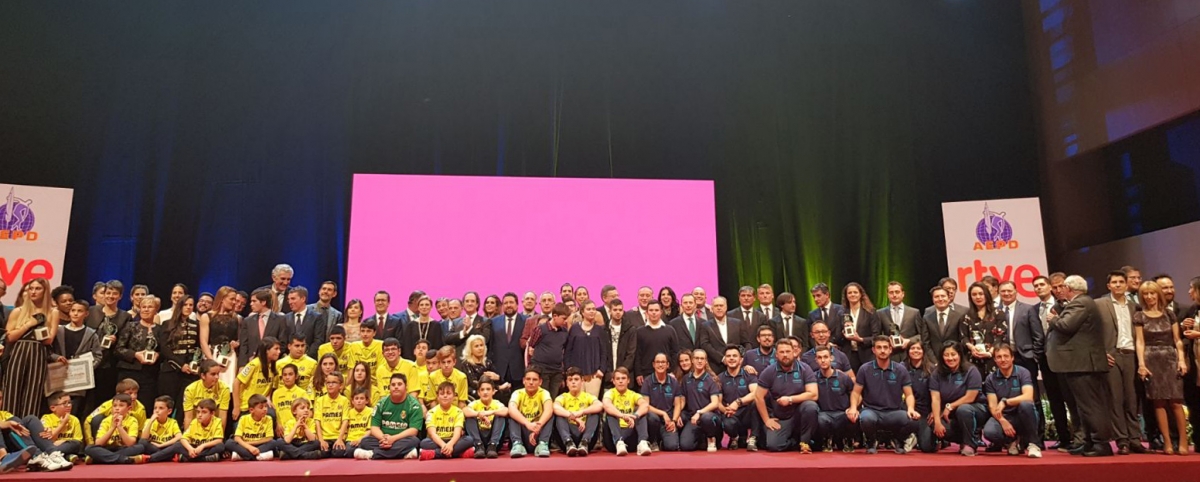 The Auditorium and Conference Center of Castellón brought together, together with the winners and members of the AEPD, prominent Spanish sports figures and personalitiesol, like Alejandro Blanco, president of the Spanish Olympic Committee; Javier Tebas, president of LaLiga; Jaime González Castaño, sports director of the CSD; Miguel Carballeda, president of the Spanish Paralympic Committee or Julen Lopetegui, national soccer coach. among others.
It is a great pride and joy to have received this prestigious award in the field of sport. Thank you all for making it possible with your work and involvement.
Related Posts
18/03/2021

Podoactiva has been chosen as one of the 35 benchmark European startups in the field of sports technology and applied innovation...

17/03/2021

We continue to walk alongside Real Valladolid after more than a decade at their side. Alberto Fernández, expansion director of Podoactiva, and...

11/03/2021

Our Podoactiva Vigo Clinic has opened its doors in the city of Pontevedra. It is our first own center that we inaugurated in...
Recommended Podoactiva services