Podoactiva and Predictland come together to improve our treatments with quantum computing
24 June 2022
From partners with predictland and Institute of Nanoscience and Materials of Aragon (INMA, mixed center between the CSIC and the University of Zaragoza) we started a investigation project to apply techniques quantum machine learning with the objective of improve the quality of personalized treatments, taking advantage of the knowledge acquired with the over 800.000 custom templates manufactured up to now.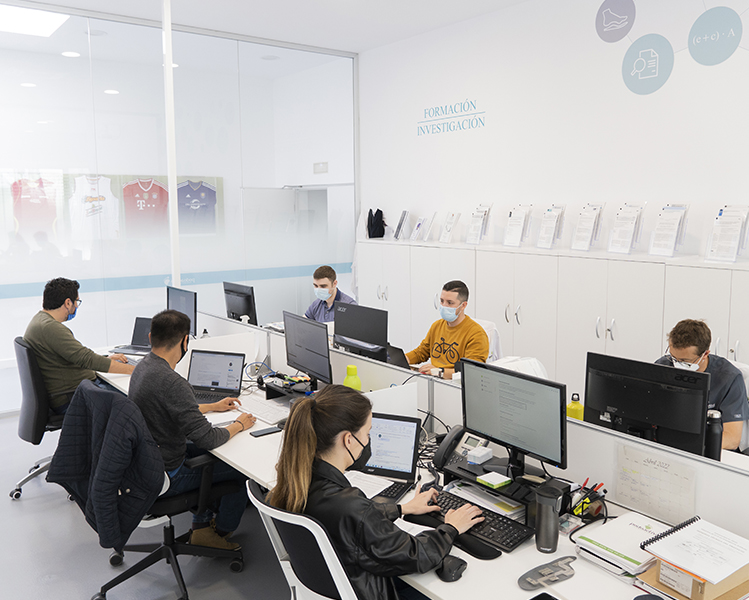 "Our commitment to this project is firm and we will work with quantum machine learning to continue improving. For us it is very important to bet on the innovation, is one of our signs of identity", it states Victor Alfaro, CEO of Podoactiva.
This project is a pioneer in Aragon, being the first to be carried out by Predictland with quantum machine learning.
Thanks to this project we are at the cutting edge of innovation, taking a very important step for the clinical diagnosis. "Our professionals will have a orientation based on the result of hundreds of thousands of treatments that we have carried out in all our Podoactiva clinics. In addition, our patients will benefit from much more effective treatments. This is fundamental, because, after all, everything we do is for them. Improving your quality of life is our reason for being", explains Alfaro.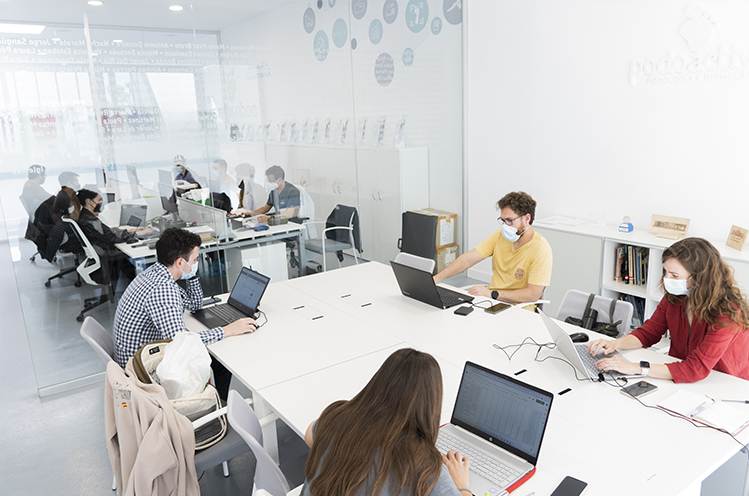 Quantum machine learning technology combines artificial intelligence and machine learning methods with the latest advances in quantum computing.
Furthermore, Antonio Gómez, director of clinical research, states that "being at the forefront of innovation means integrating latest technology news and for Podoactiva it is something fundamental. It will allow us a podiatrist to join the Podoactiva team have the experience of the entire network of professionals when making clinical decisions. With this we manage to be still more effective with our treatments".
For its part, Eduardo Sánchez, a data scientist at PredictLand, adds in El Economista that "it is a technology that could revolutionize computing in the coming decades and which has the potential to solve problems much more efficiently and even to deal with remains that are unapproachable with current computers".
It should be noted that there are currently very few quantum computers and only companies like Google, IBM, Microsoft or Amazon they are working on developing potentially scalable prototypes.
Continuing to bet on innovation and technology is a clear objective for the future of Podoactiva!
Related Posts
24/06/2022

From Podoactiva together with Predictland and the Institute of Nanoscience and Materials of Aragon (INMA, joint center between the CSIC and the University of...

04/08/2022

Podoactiva is the main sponsor of the XXII edition of the Great Pedestrian Race Fiestas de San Lorenzo. A test that involves the "pistoletazo...

28/07/2022

Podoactiva and the MQ Reus Center have presented a new unit that offers a pioneering podiatry and biomechanics service in Camp de Tarragona....
Recommended Podoactiva services