Podoactiva arrives in Murcia with a clinic at street level in the center of the city
04 May 2017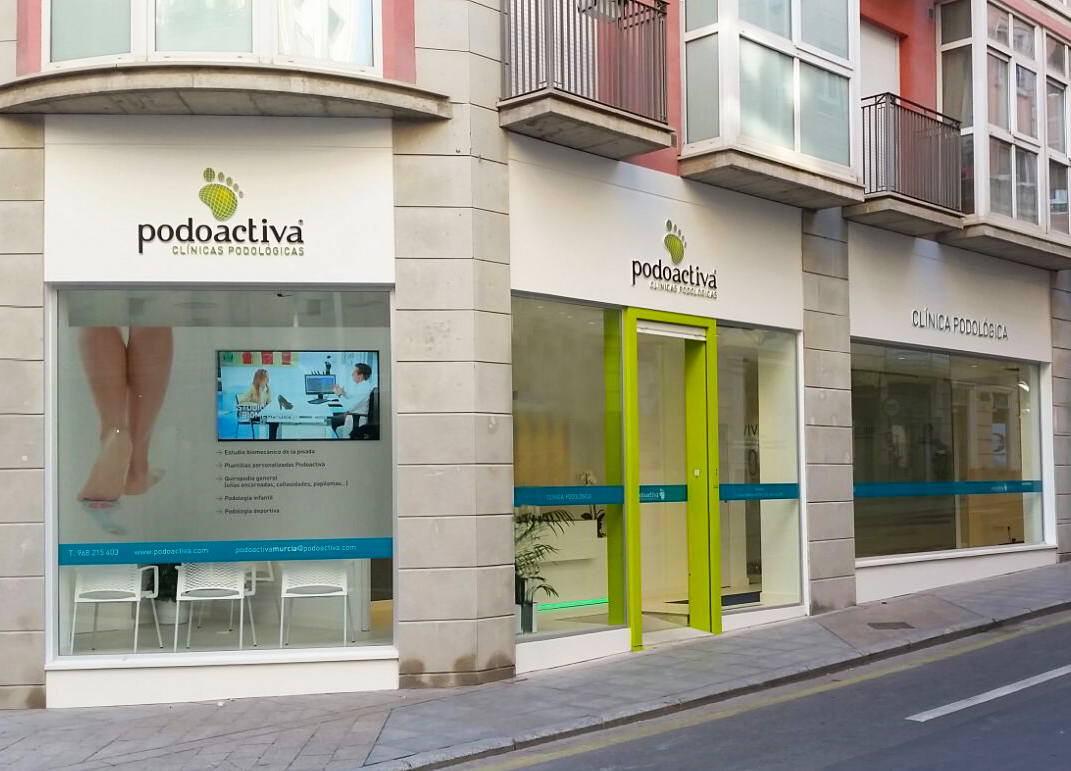 Within our national expansion plan, Podoactiva reaches for the first time Murcia with the first podiatry clinic at street level (Alejandro Seiquer, 15).
Located in the city ​​center, the clinic Podoactiva Murcia It is a unique space in the region equipped with the differentiating technology of this company to carry out the biomechanical studies of gait and gait with an exclusive technological protocol, and to prescribe its custom templates, which already use more than 250.000 patients, including more than 2.000 elite athletes.
"We have made a firm commitment to Murcia by opening one of our podiatry clinics on the street to bring our treatments and technology closer to all patients, many of whom were now moving to Podoactiva points outside the region", explains Víctor Alfaro, CEO of Podoactiva.
"Patients are increasingly realizing the importance of taking care of their feet to maintain their general health in optimal conditions, and how personalized insoles help prevent ailments, treat pathologies and improve comfort in their daily lives. Of the more than 250.000 insoles that we have been able to make over the years, all are different and adapted to the anatomy of each patient", emphasizes Alfaro.
athletes like Miguel Sayago 'Miguelin', from El Pozo Murcia, or José Ruiz, player of the Spanish Futsal Selection, are some of the athletes that this company has attended.
Biomechanical studies and personalized insoles
The Podoactiva Murcia clinic is equipped to carry out the biomechanical studies of gait and footfall with the Podoactiva protocol, exhaustive studies that include various tests – examination on a stretcher, pressure platform, stability tests, studies of the plantar footprint, high-speed video filming and kinematic analysis of the gait, etc…-, among them foot scan with 3D Scan Podoactiva, exclusive scanning system worldwide patented with which a virtual recreation of the foot of maximum precision is obtained.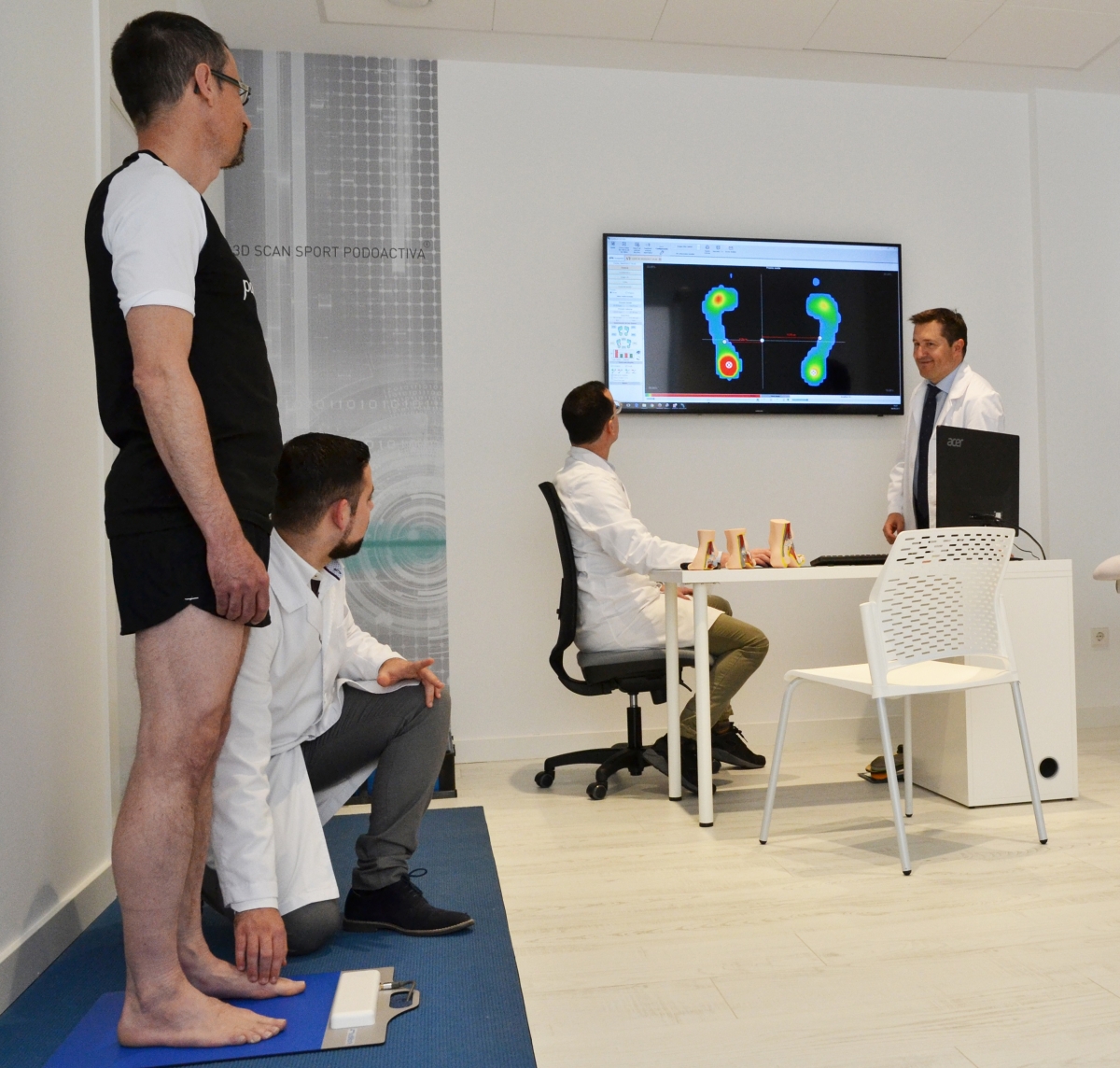 The clinic also has a 12 meter indoor track and instrumented treadmill, tests especially indicated for analysis of running and sports events, and the analysis system Younext 4D, an exclusive system that allows the movement of the whole body to be analyzed in 3D and the analysis of the way of running, analyzing not only the footprint but also data such as the running technique, arm movement, joint ranges of the knee, hip or spine.
At the same time, Podoactiva Murcia has cabinets pedicure for foot care and various consultation rooms for the treatment of pathologies such as mushrooms, ingrown toenail, diabetic foot o papillomas, Among others.
In Podoactiva Murcia, treatments of younext, an applied biotechnology subsidiary of Podoactiva, which develops 3d printed splints for immobilization in substitutive lesions of traditional plaster casts, protection masks facial for injuries or custom shin guards, products all of them printed in 3D after scanning the body region to be protected.
Make an appointment at Podoactiva Murcia here!.
Related Posts
18/03/2021

Podoactiva has been chosen as one of the 35 benchmark European startups in the field of sports technology and applied innovation...

17/03/2021

We continue to walk alongside Real Valladolid after more than a decade at their side. Alberto Fernández, expansion director of Podoactiva, and...

11/03/2021

Our Podoactiva Vigo Clinic has opened its doors in the city of Pontevedra. It is our first own center that we inaugurated in...
Recommended Podoactiva services