Podoactiva opens the largest podiatry clinic in Europe in Zaragoza
08 June 2018
The new center has more than 600 square meters and is positioned as a European benchmark in podiatry and biomechanics
The President of the Government of Aragon, the Minister of Economy, and representatives of Real Zaragoza and the business community of Aragon attended the inauguration.
We have inaugurated Podoactiva Sagasta Clinic in Zaragoza, the largest center in Europe dedicated to la podiatry and biomechanics. It has more than Sqm 600 intended for the health, excellence and innovation in foot care and biomechanical studies, which make it a point of reference not only at a national level but also at a European level.
At the event we had the presence and support of prominent regional authorities and representatives of elite Zaragoza sport. Victor Alfaro, CEO of Podoactiva, and Javier alfaro, technical director of the same, were accompanied by Javier Lamban, President of the Government of Aragon; Martha Gaston, Regional Minister of Economy, Industry and Employment; and representatives of Real Zaragoza as its president Christian Lapetra, among other personalities.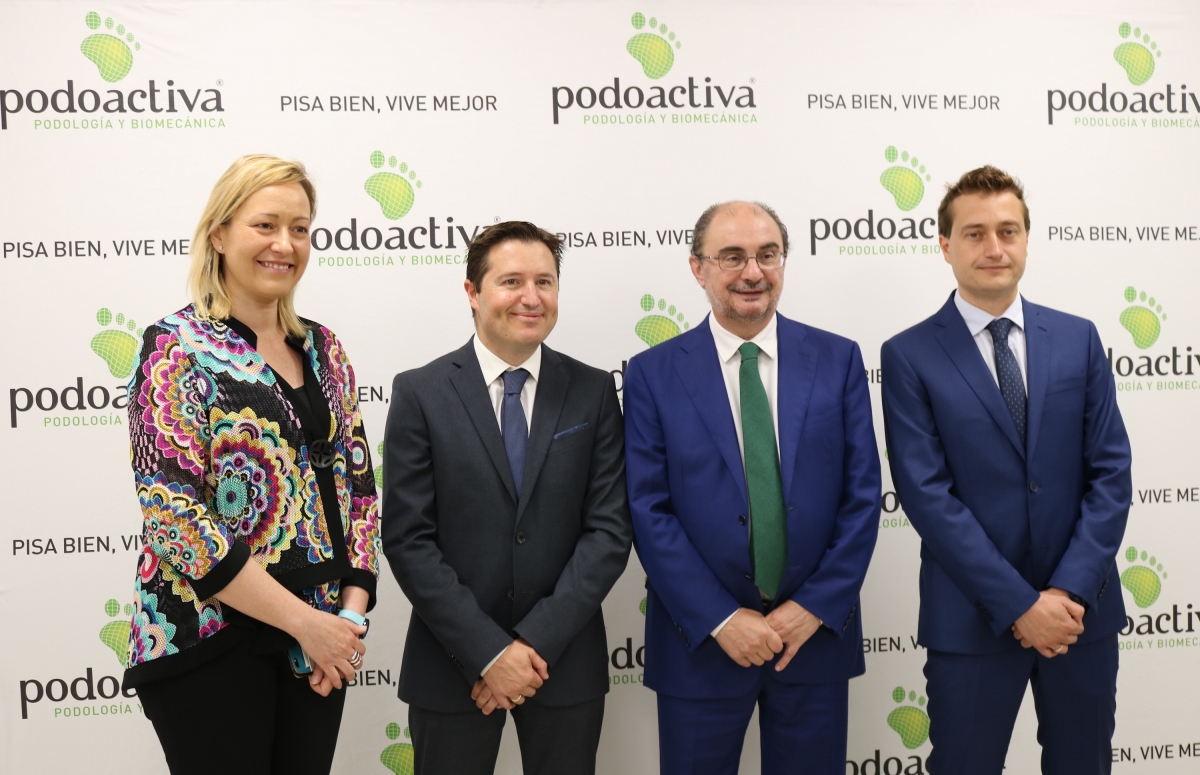 The new center has more than 600 square meters and is positioned as a European benchmark in podiatry and biomechanics
El President of Aragon attended the media present there and stressed that "it is a pride that an Aragonese company with a high degree of specialization and innovation leads such a complex market and so linked to sport and daily life, because treading well is essential to live better". In addition, he congratulated those responsible for Podoactiva for his work at sports level and for being a company that invest in innovation to improve the quality of life from the patients. In this sense, he pointed out that Podoactiva and the Alfaro family contribute to making a Strong business Aragon and that has made R&D&I a differentiating value of this company. "In Podoactiva it is shown that investing in research is investing in the future", said the president.
After his speech, he toured the center's modern facilities together with Víctor and Javier Alfaro and the counselor. In each of the rooms, the treatments and services offered to patients were explained. and the exclusive and advanced technology of Podoactiva. In addition, a brief simulation , of biomechanical studies of the tread and running in one of the biomechanics rooms and was shown the indoor athletics track of 20 meters. In addition, the Alfaros explained to those present the importance of having a multidisciplinary team and of having patented technology 3D Scan Sport Podoactiva ® for foot scanning and fabrication custom templates.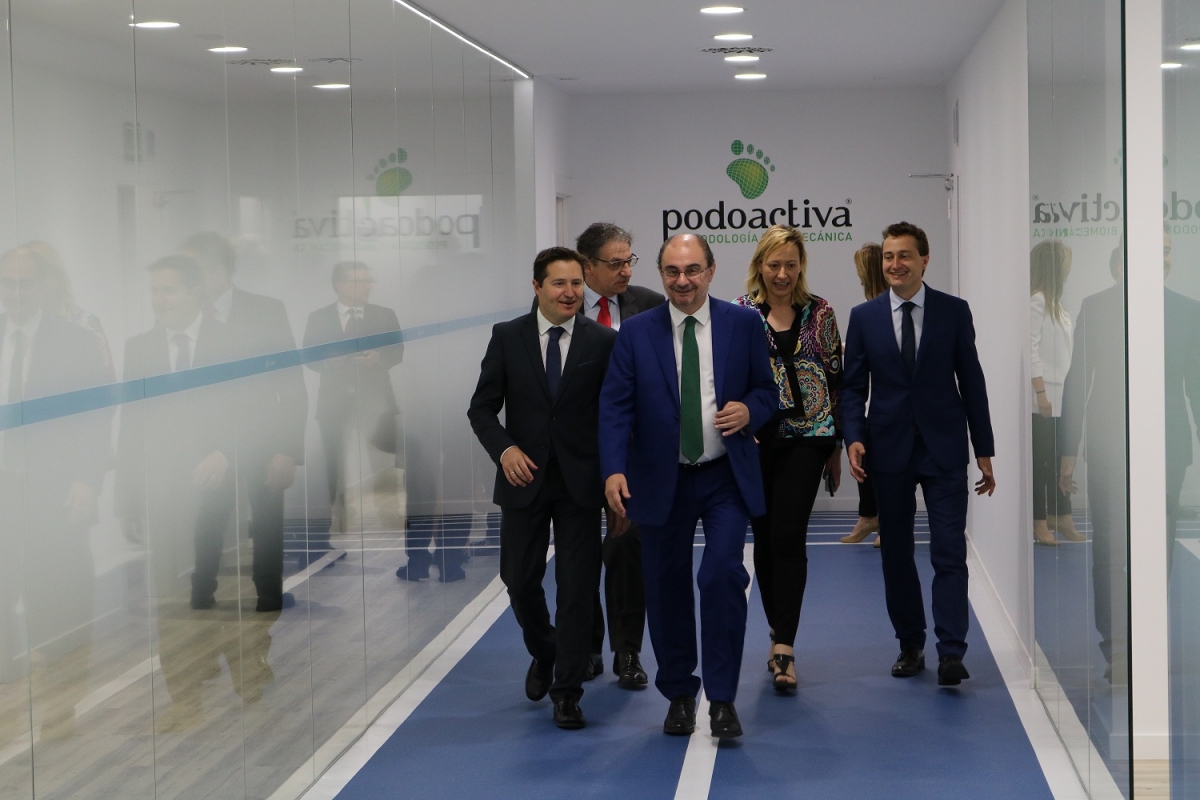 It should be noted that the president reiterated his gratitude to those responsible for Podoactiva for helping to Aragonese sport and the regional elite teams "And more so now that we are experiencing a good sporting moment that must continue because it improves our self-esteem, generates savings and is a springboard for young people and our grassroots sport."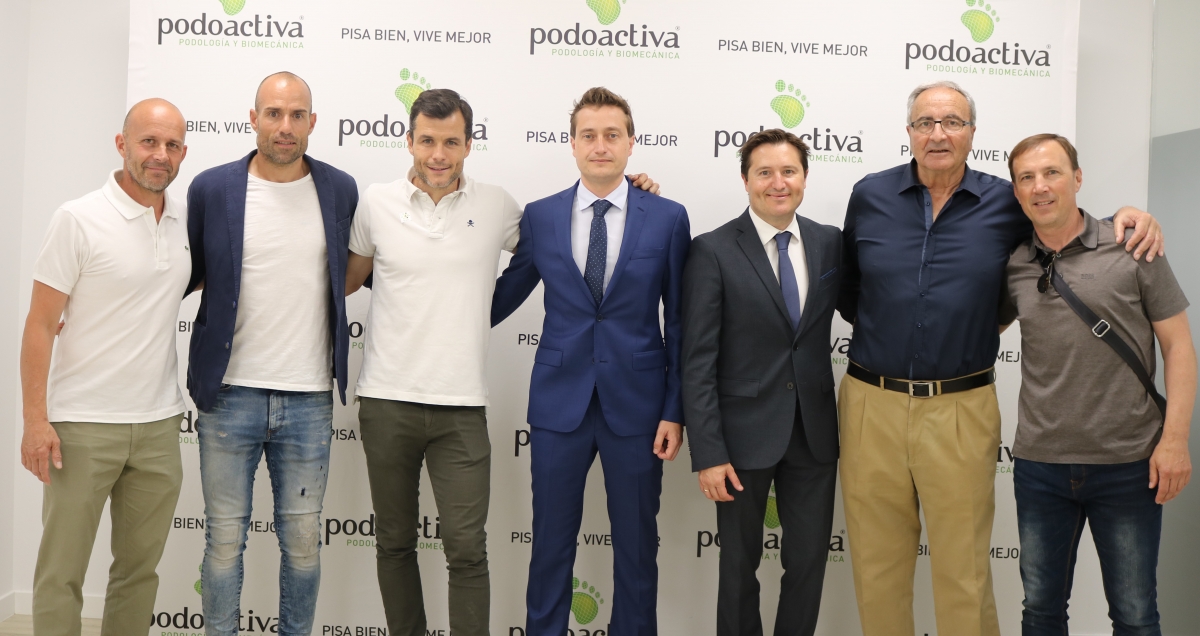 For its part, Victor Alfaro indicated that "it is a day of great joy and hope for all of us who are part of Podoactiva. Inaugurating our first street clinic in Zaragoza is a very important milestone for an Aragonese company like us. It is the largest podiatry and biomechanics center in Europe. Podoactiva currently provides its services in the most Spanish capitals. This would not have been possible without the trust of thousands of Aragonese who have left their feet in our hands during all these years."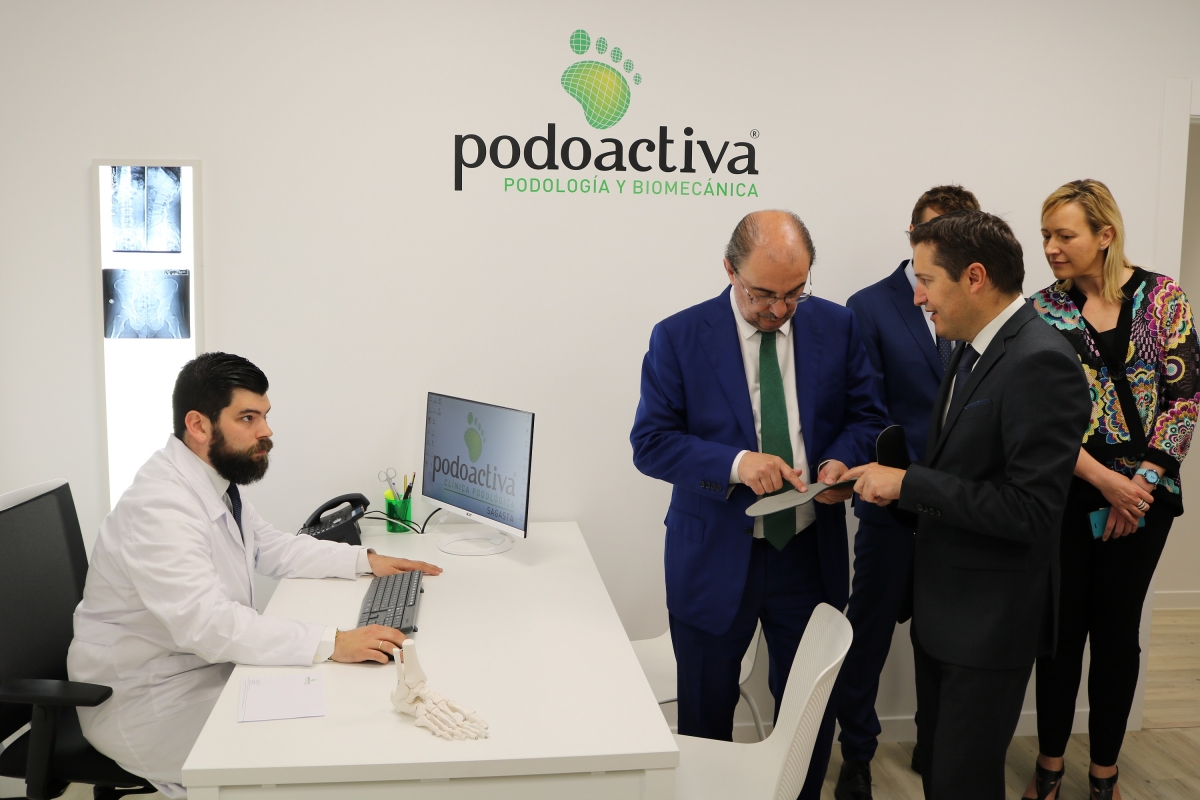 In the same line, Javier alfaro He was very pleased to "feel the support of the Government of Aragon, sports and so many friends. We started this project with strength and with the desire to make available to the people of Zaragoza the most advanced technology and the professional experience of Podoactiva".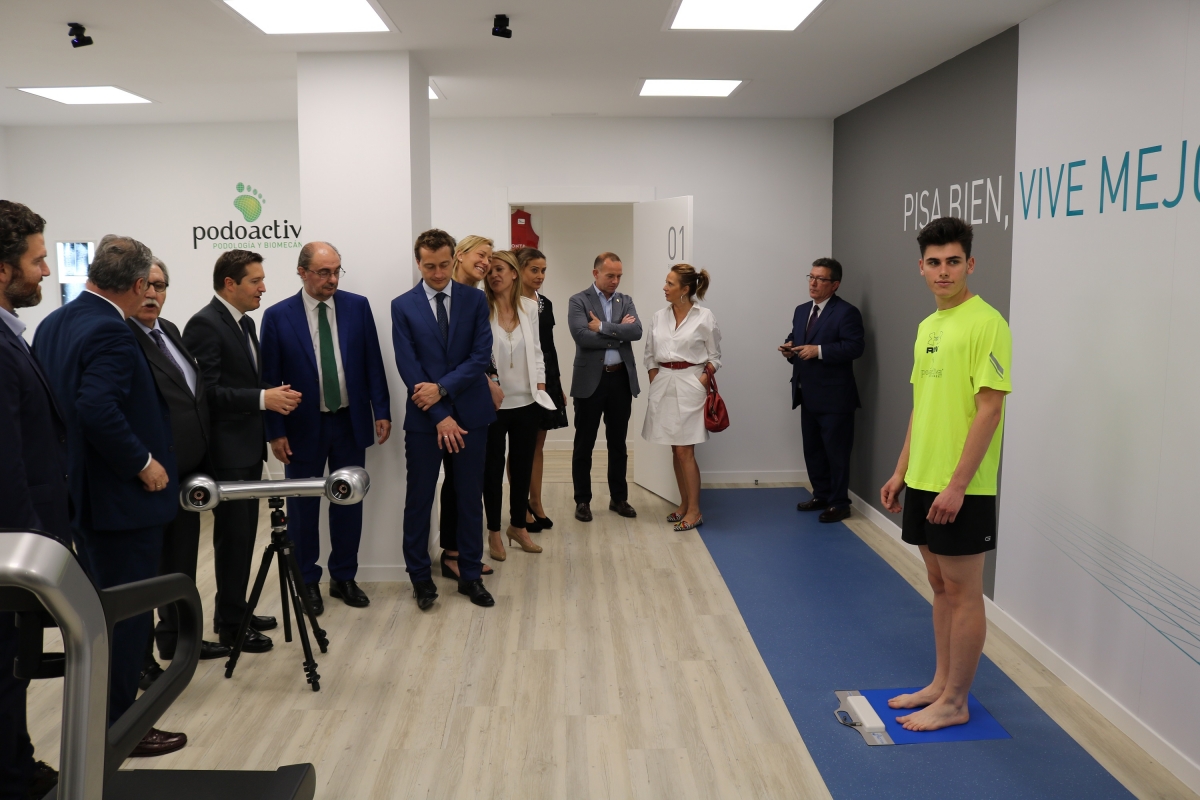 In addition to the visit of the authorities and personalities of the regional scene, more than 200 people They wanted to get closer to the center to accompany the Podoactiva team on this important date. Friends, relatives and patients were visiting the facilities and enjoying the good atmosphere of the inauguration.
Among them, we were visited by several well-known sports faces such as Alberto Zapater, captain of Real Zaragoza, or Juanjo Camacho, captain of the Huesca Sports Society, Isabel Macías, Olympic athlete, etc.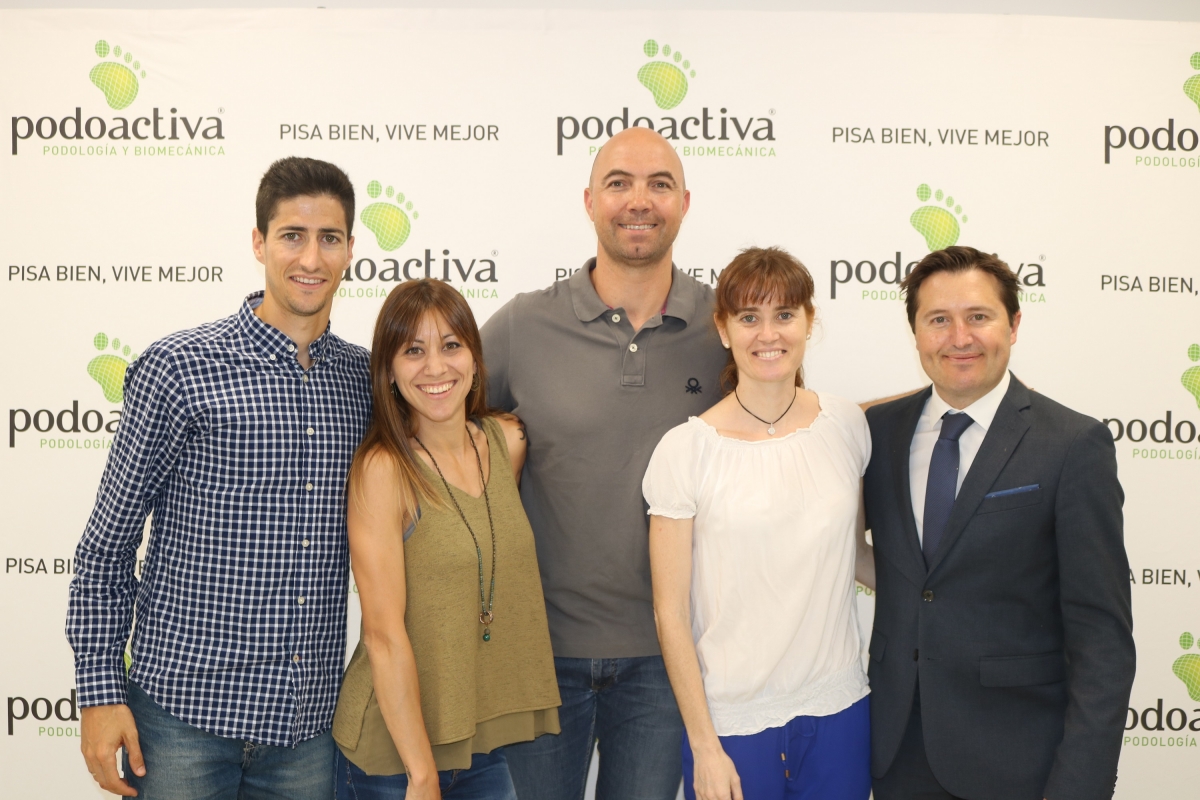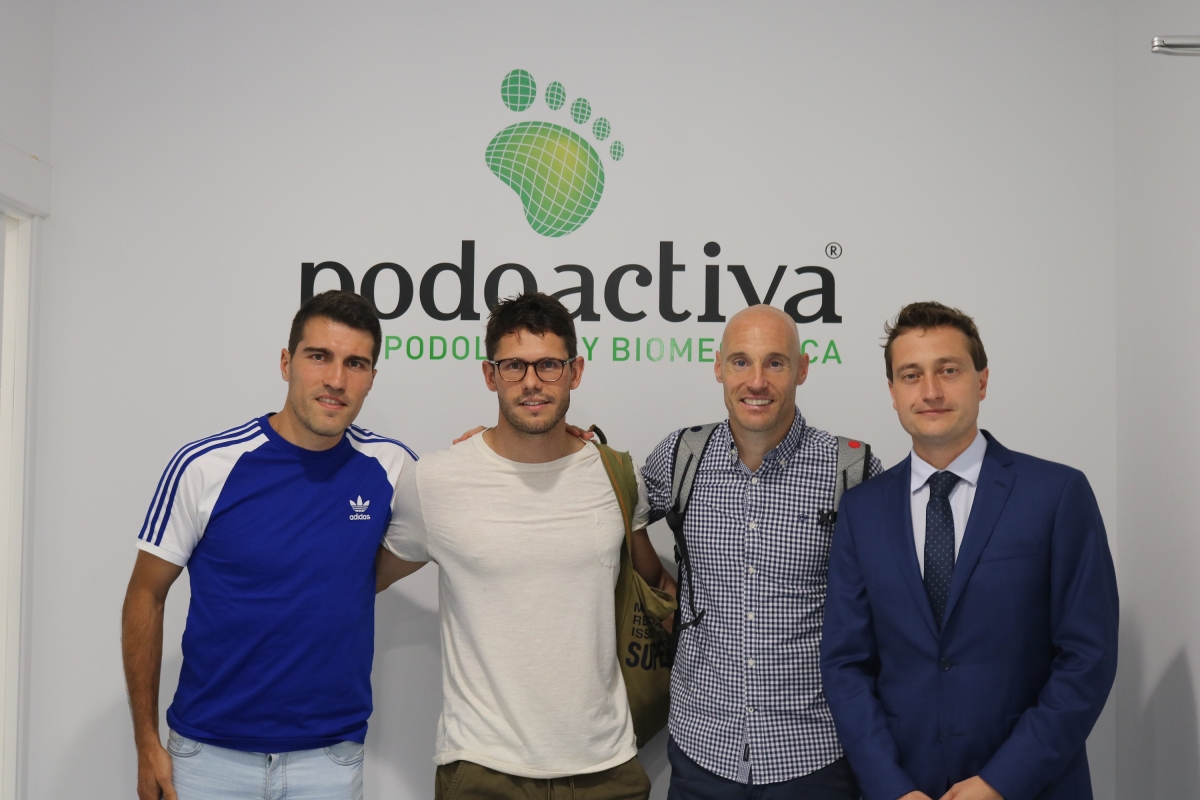 On behalf of the entire Podoactiva team, many thanks to all of you who joined us.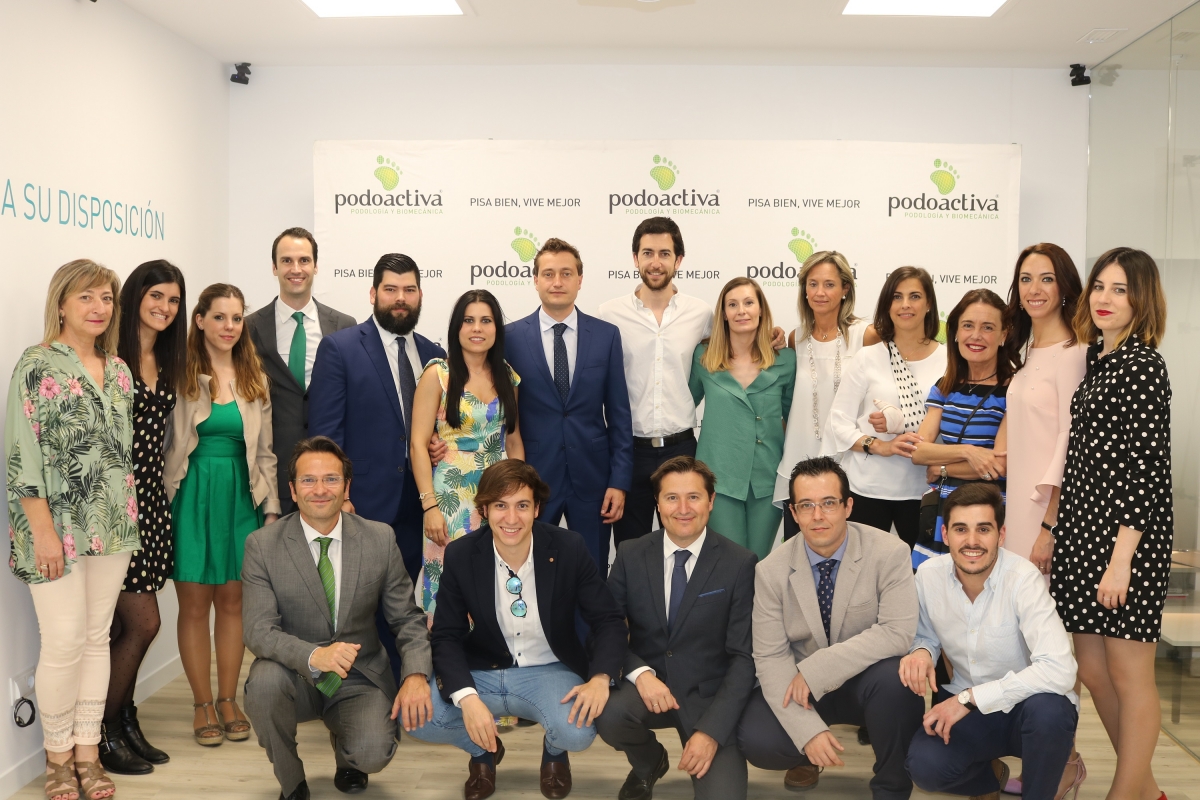 PRODUCTION. This is how we live the opening ceremony
Related Posts
18/03/2021

Podoactiva has been chosen as one of the 35 benchmark European startups in the field of sports technology and applied innovation...

17/03/2021

We continue to walk alongside Real Valladolid after more than a decade at their side. Alberto Fernández, expansion director of Podoactiva, and...

11/03/2021

Our Podoactiva Vigo Clinic has opened its doors in the city of Pontevedra. It is our first own center that we inaugurated in...
Recommended Podoactiva services