Podoactiva goes one step further in its internationalization plan and opens its first clinic in Italy
November 17 2016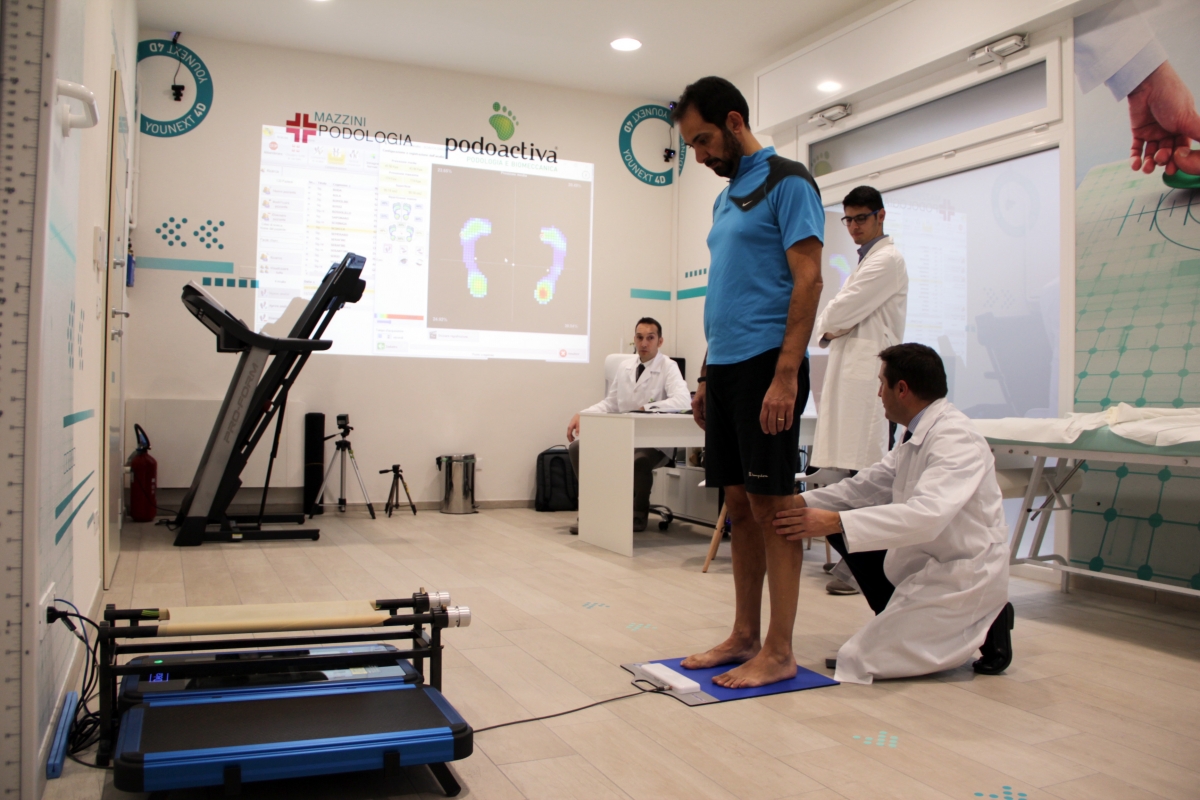 At Podoactiva we have taken another step in our internationalization plan and this month we have started the activity of a new Podoactiva clinic in Italy, specifically in the city of Bologna.
It is a space launched by the hand of Podiatry Mazzini, directed by the podiatrist Vasco Roda, in which biomechanical studies of the footprint and the development of personalized insoles are carried out following Podoactiva's own technological protocol, which among other tests includes scanning the foot using the 3D Scan Podoactiva, patented worldwide and unsurpassed in accuracy by any other system on the market, by making a virtual model of the foot from optimal data.
Professionals from sports medicine, traumatology or leading health institutions in Italy such as the Rizzoli Orthopedic Institute or the Isokinetic Center of Excellence in Sports Medicine have visited the new clinic to learn about Podoactiva technology and its personalized insoles in different sessions. who already use more than 250.000 patients in Spain and the foreigner.
Also elite athletes from the city of Bologna as the team players Fortitudo Pallacanestro Bologna 103, one of the reference teams in the first basketball league in the country, the biomechanical studies of the Podoactiva footprint have already been carried out. "We are very happy, this has been a first step in the Italian market but the start could not have been better due to the recognition that our methodology is having from the professional world and the good reception of the clinic in the city", says Víctor Alfaro , CEO of Podoactiva, a company that this year is celebrating its tenth anniversary.
Related Posts
18/03/2021

Podoactiva has been chosen as one of the 35 benchmark European startups in the field of sports technology and applied innovation...

17/03/2021

We continue to walk alongside Real Valladolid after more than a decade at their side. Alberto Fernández, expansion director of Podoactiva, and...

11/03/2021

Our Podoactiva Vigo Clinic has opened its doors in the city of Pontevedra. It is our first own center that we inaugurated in...
Recommended Podoactiva services