Podoactiva awarded with the prize for innovation and digitization by the Huesca Chamber of Commerce
November 24 2020
partners has been awarded the Second Prize for Innovation and Digitization at Official Chamber of Commerce, Industry and Services of Huesca, within the framework of Huesca SME of the Year 2020 awards, convened by the entity together with the Santander Bank.
Víctor Alfaro, CEO of Podoactiva, collected the award on behalf of the entire Podoactiva team.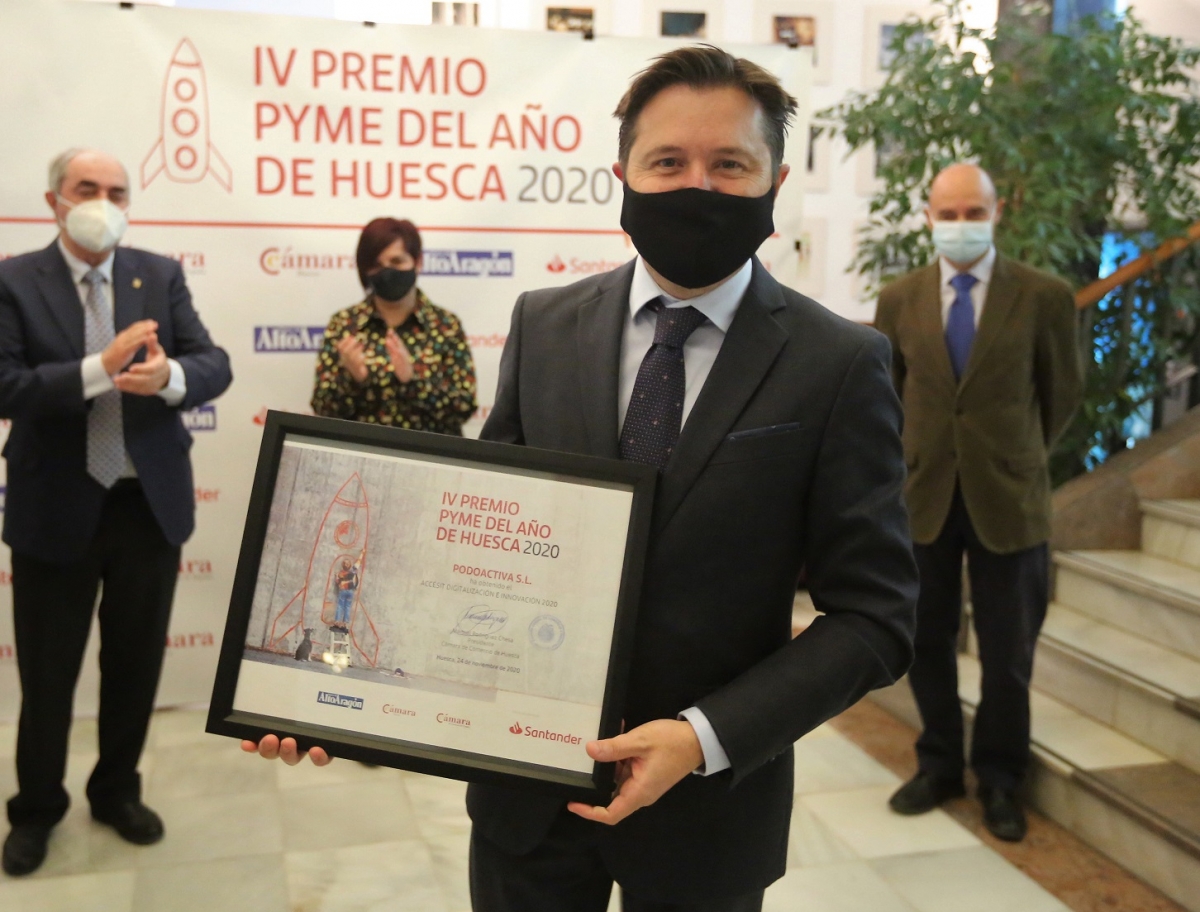 Photo: Diario del Alto Aragón
El jury has recognized our innovative capacity and the development and implementation of own technologies and procedures that favor the biomechanical treatments for health, with a large number of registered patents and some sustainable and digitized production processes.
The Awards were delivered in an act that took place in the Assembly Hall of the Huesca Chamber of Commerce, and who attended, on behalf of Podoactiva, Victor Alfaro. The CEO, who received the award, showed himself "very happy to receive this recognition of the social and business fabric of our city. We are very proud of bear the name of Huesca throughout Spain, and for him Rest of the countries in which we have a presence".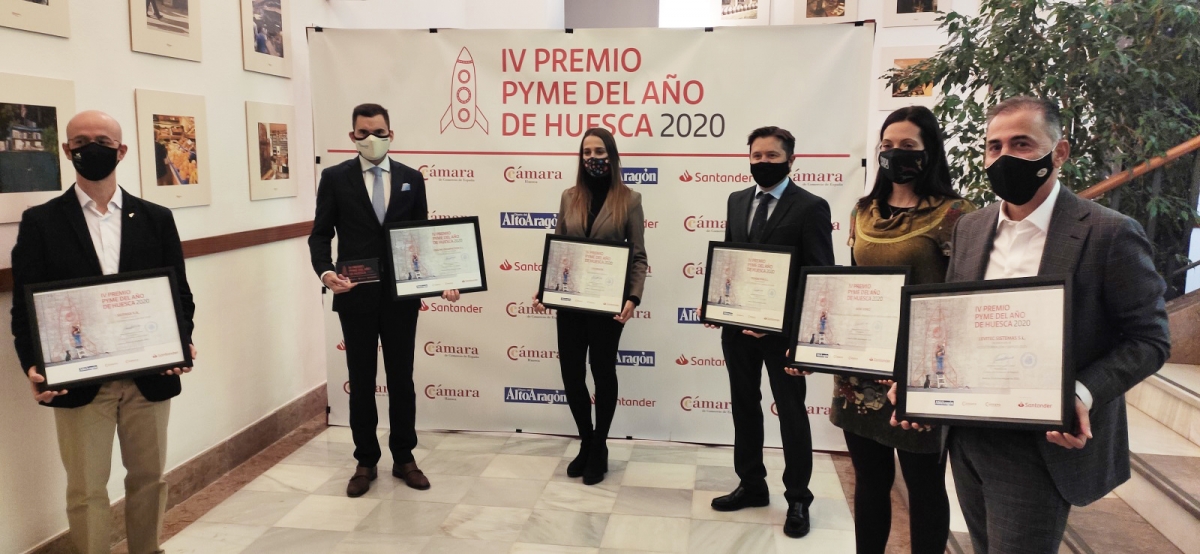 The Huesca SME of the Year 2020 awards They aim to recognize the work of small and medium-sized companies in Huesca in excellence, the creation of employment and the generation of local wealth. In addition, in this edition, a special category has been established, recognizing the best initiative in the fight against COVID-19, which has been awarded to tecmolde, in whose action he participated partners, contributing to the manufacture of 500.000 protective screens that were distributed throughout Spain to various professionals in the toughest weeks of the pandemic.
Podoactiva will attend the national Innovation and Digitization award, which will be awarded in the first quarter of 2021.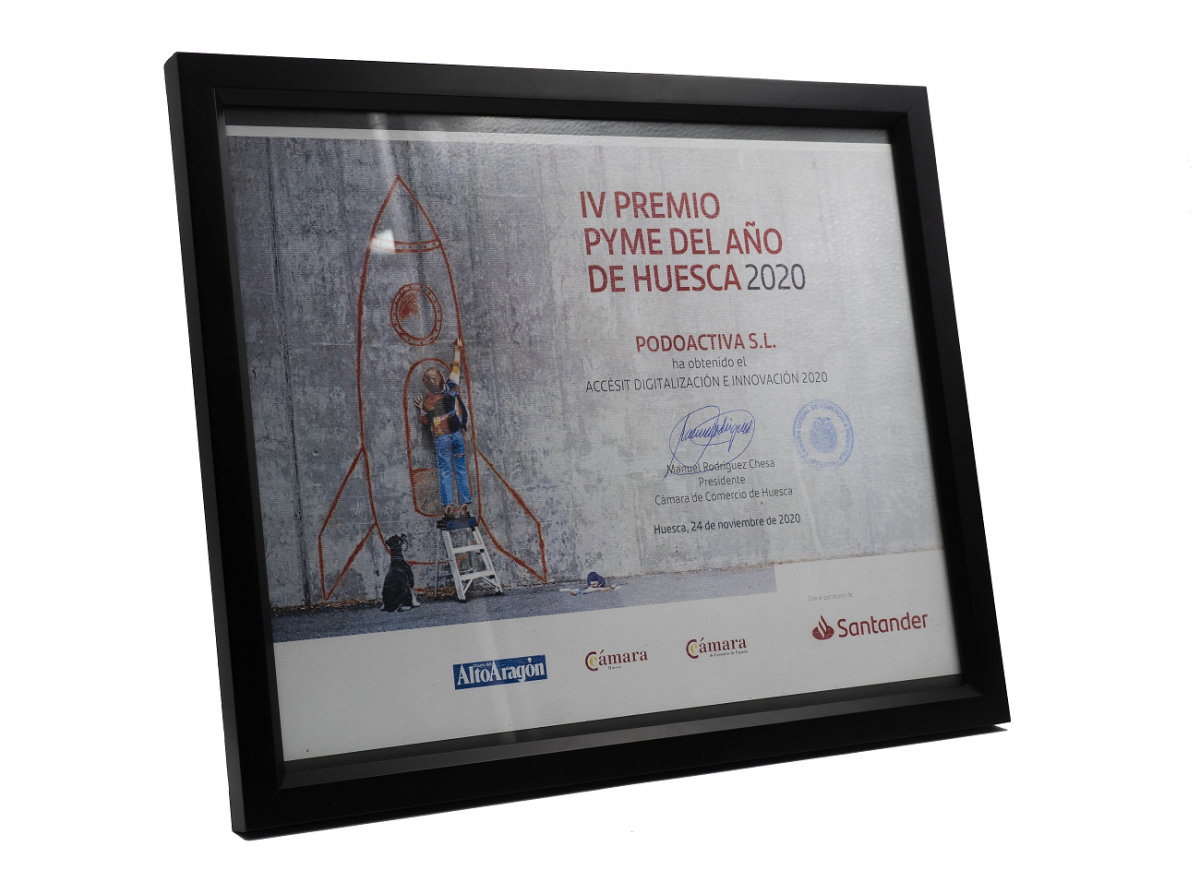 Congratulations to the rest of the winners: Orache Disinfection, Seipasa, Levitec Systems, OX-CTA, Minivinci and Tecmolde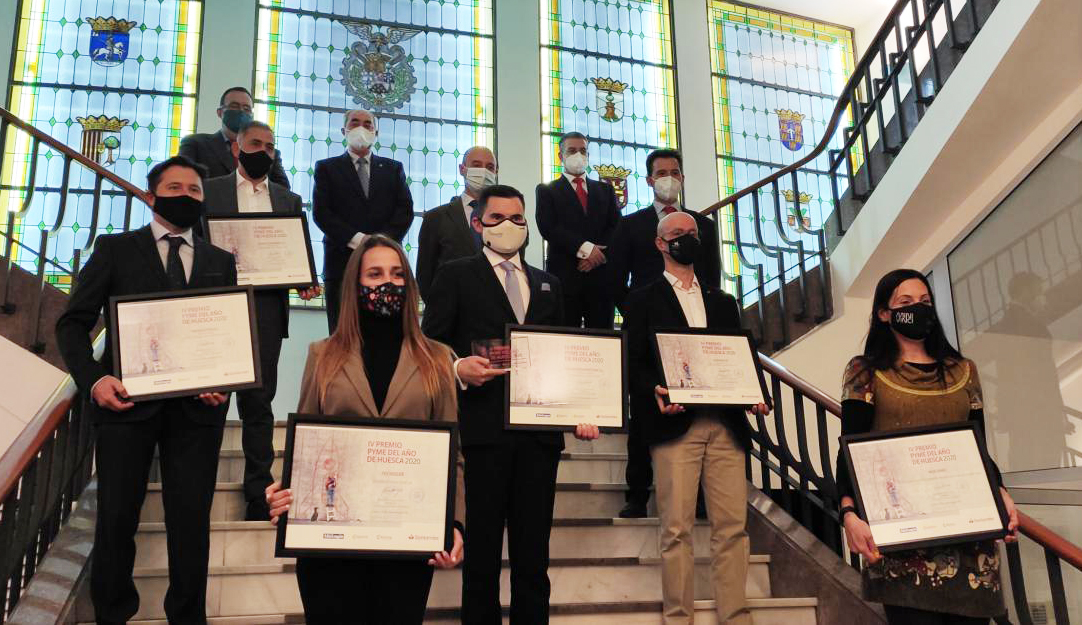 2020, a difficult year full of unimaginable challenges for all, says goodbye with Numerous awards for our work, who has tried to adapt and help to the best of his ability. This award is added to the one awarded by the Community of Madrid, by selecting the "Low cost respiratory support" initiative in the virtual Hackathon #VenceAlVirus, And Huesca 2020 Company Award, awarded a few weeks ago by the Huesca Chamber of Commerce itself, the CEOS-CEPYME business entity, and the Aragonese Development Institute.
Thank you very much for the award and delighted to continue growing from Huesca, our land!
Related Posts
17/09/2020

Podoactiva has been awarded the Huesca 2020 Company Award organized by the Huesca Chamber of Commerce and Industry, CEOS CEPYME and the...

22/04/2020

The coronavirus has been the greatest social and health challenge that the world population has faced in the last century. In order to combat it...

14/03/2019

The first custom smart template on the market is here. The "Smart Insole Podoactiva", an innovative and pioneering product that...
Recommended Podoactiva services