Podoactiva and the COE join forces to take care of the steps of the Spanish Olympic athletes
20 May 2019
Podoactiva and the Spanish Olympic Committee have signed an agreement by which we became official collaborator of podiatry and biomechanics of olympic sport of our country until December 31, 2020.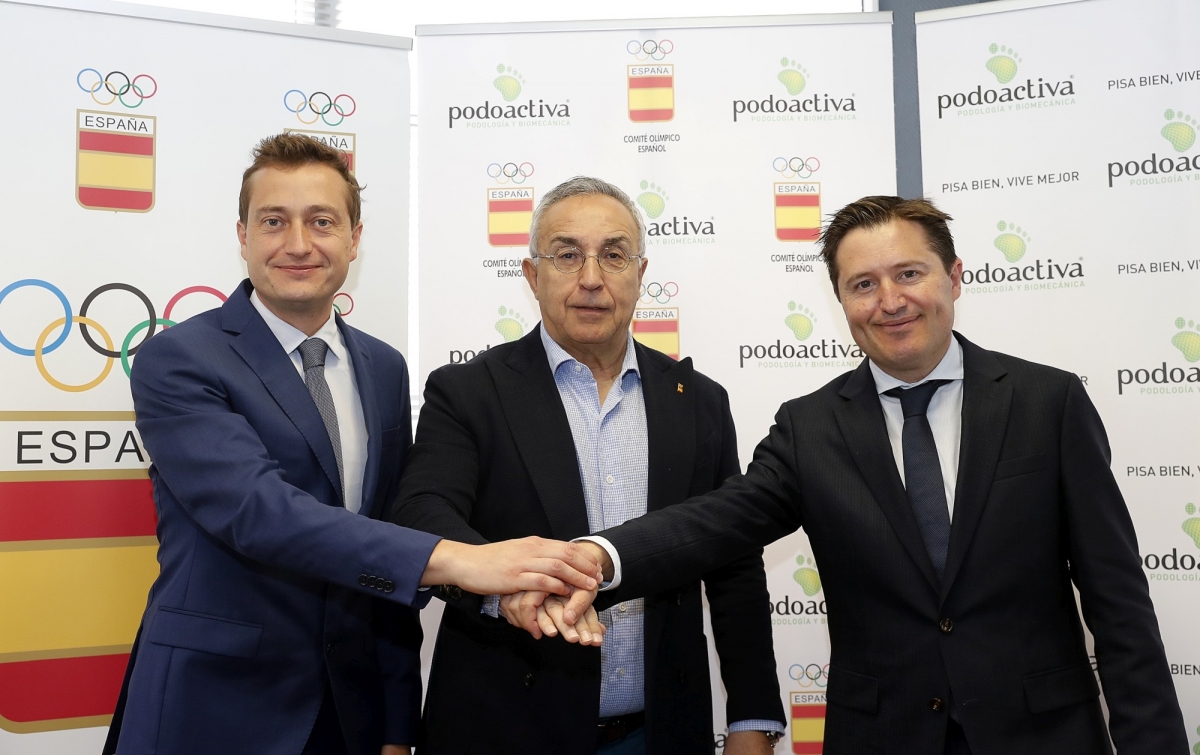 The agreement makes available to scholarship athletes with the ADO program Podoactiva professionals and services based on your worldwide patented and exclusive technology, as well as his experience after having treated more than 400.000 patients already more than 2.500 athletes of Elite. The company thus reinforces its commitment to the spanish sport.
Thus, they will be completed biomechanical studies of gait and gait Olympic athletes and custom templates if necessary, among other services. What's more, partners will accompany the Spanish Olympic delegation in the Tokyo Games, to take care of the footprint of our athletes in the great Japanese event.
The agreement will also promote joint research between both entities for the care, performance and prevention of the health of Olympic athletes.
This noon was celebrated signature act of the agreement at the headquarters of the Spanish Olympic Committee with the presence of the president of the Spanish Olympic Committee, Alejandro Blanco; from the CEO of Podoactiva, Victor Alfaro; and the technical director of the podiatry company, Javier alfaro.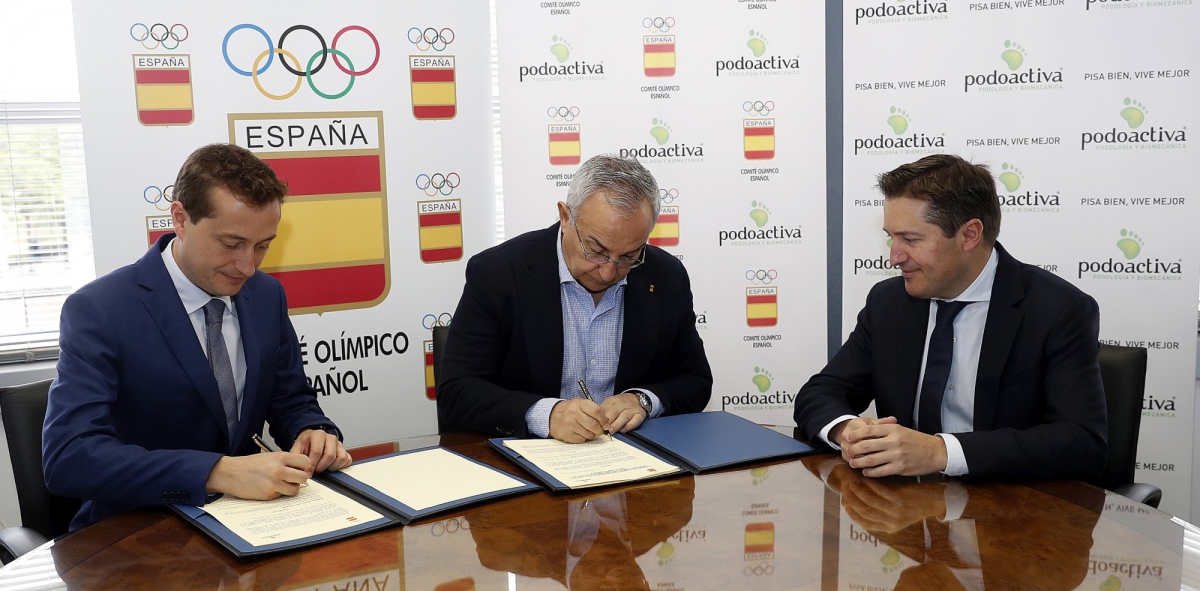 "For Podoactiva, working with the Spanish Olympic Committee is a very important step," said Víctor Alfaro, who has shown that "we have a lot of elite sport experience and joining the Olympic Movement is a pride and a responsibility".
For his part, Javier Alfaro has highlighted that "this collaboration will help us to have a more detailed knowledge of the needs of athletes in different disciplines. We want to help our athletes to give the best of themselves and it is a pleasure to accompany them in the next Games".
Finally, Alejandro Blanco expressed "his deep gratitude to the founding partners of Podoactiva for their special sensitivity with Spanish athletes" and welcomed the entire group "to the great medical team that makes up the Spanish Olympic team".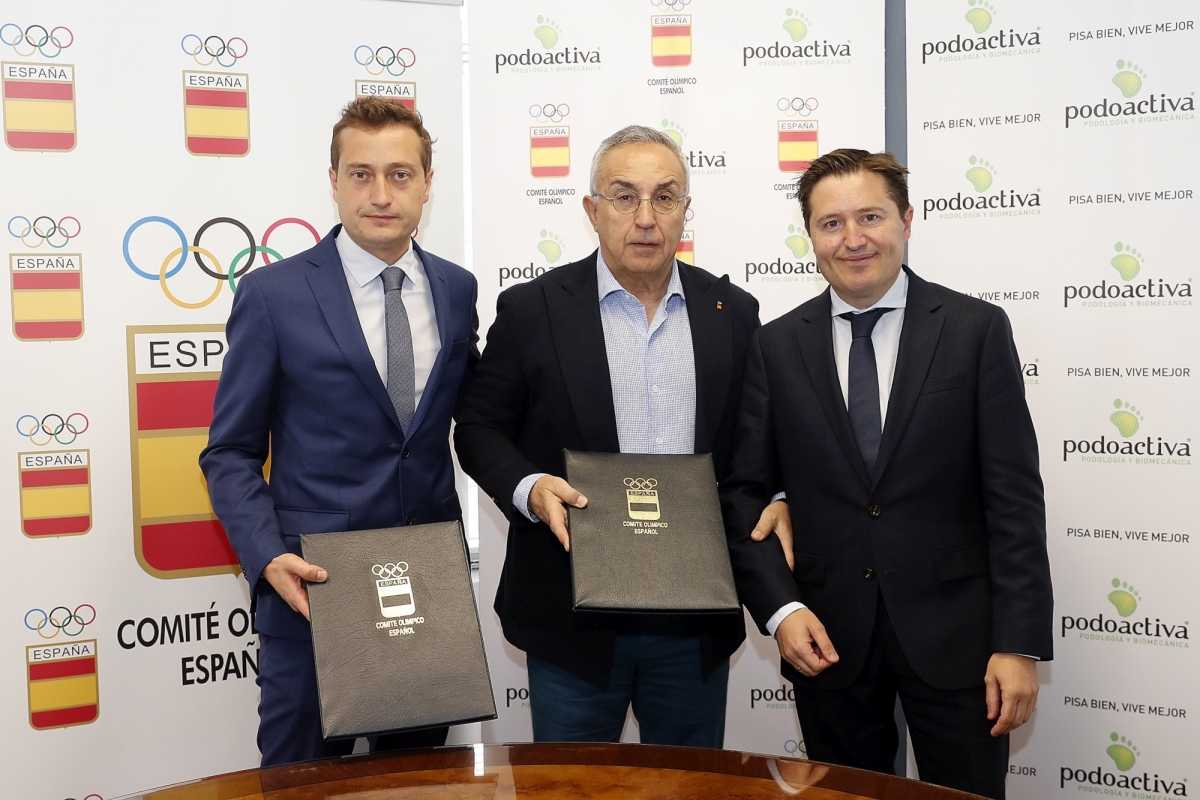 Thank you very much for letting us follow your steps until Tokyo 2020!
Related Posts
18/03/2021

Podoactiva has been chosen as one of the 35 benchmark European startups in the field of sports technology and applied innovation...

17/03/2021

We continue to walk alongside Real Valladolid after more than a decade at their side. Alberto Fernández, expansion director of Podoactiva, and...

11/03/2021

Our Podoactiva Vigo Clinic has opened its doors in the city of Pontevedra. It is our first own center that we inaugurated in...
Recommended Podoactiva services