Podoactiva and Real Zaragoza continue walking together
Jan 20 2021
We continue to care for foot health of the soccer players Real Zaragoza one more year, in a very consolidated collaboration for already more than a decade. Thus, we renew the agreement with the club and we will continue to be official proveer.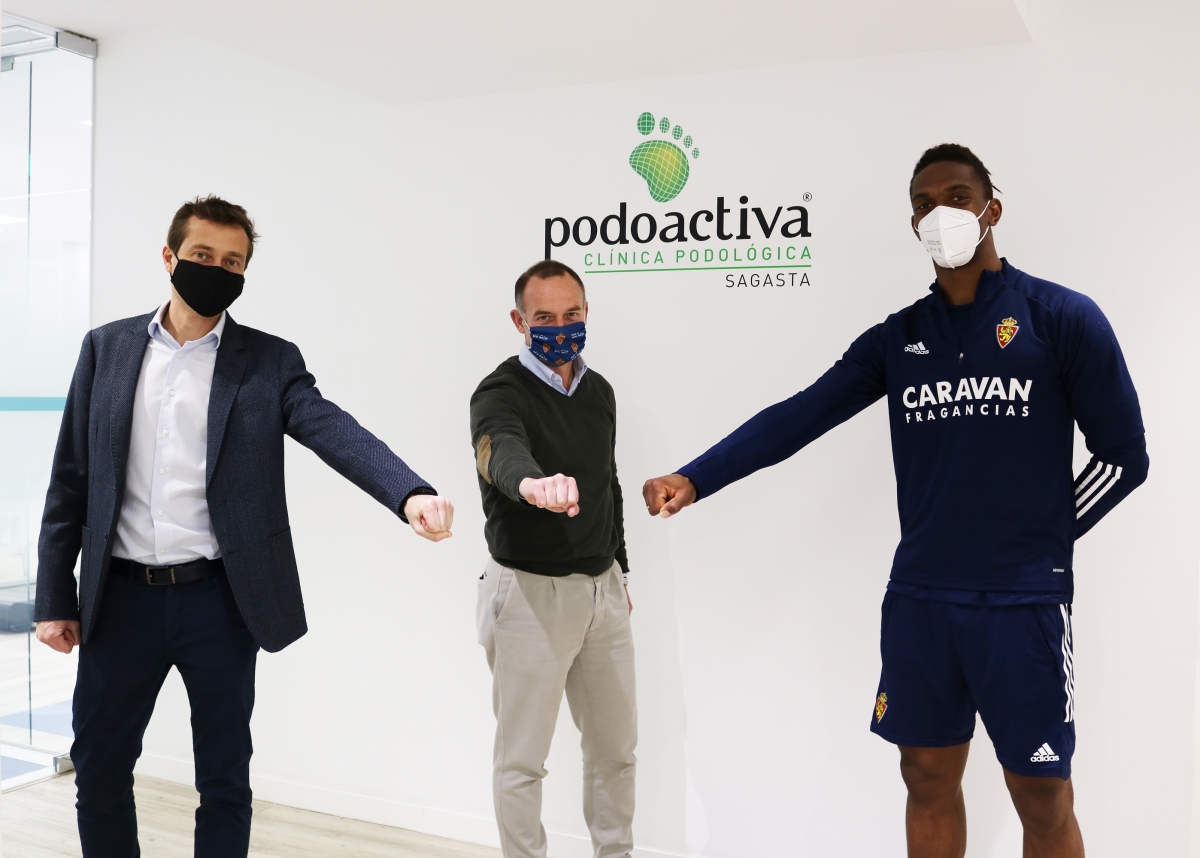 Christian Lapetra, president of Real Zaragoza, has visited the facilities of the Podoactiva Sagasta Clinic, the largest center of chiropody y biomechanics of Europe, to sign the new agreement, accompanied by Jair Amador, white center.
With the new agreement, subscribers, employees and relatives of the club will benefit from advantageous and exclusive conditions in various services and treatments.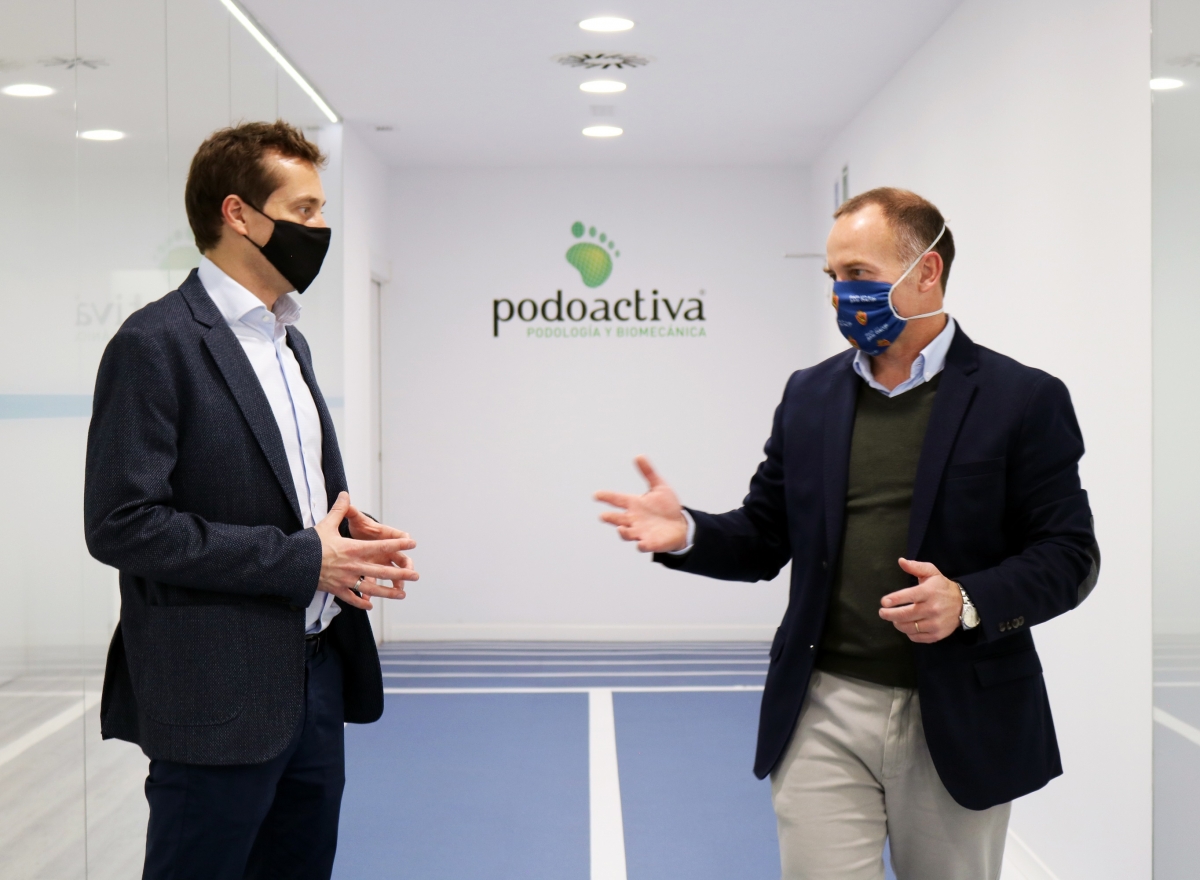 El new deal has been signed by Christian Lapetra y Javier alfaro, technical director of Podoactiva and podiatrist of the Real Zaragoza first team. The president blanquillo has highlighted that "Podoactiva is part of the Zaragoza family since many years. We work with the best so that our players are better cared for". Javier alfaro, for his part, has pointed out that "the club is one of the most important and representative entities of Aragon, and we are very proud to continue collaborating together".
Christian Lapetra signed the new agreement with Javier Alfaro, technical director of Podoactiva and first team podiatrist.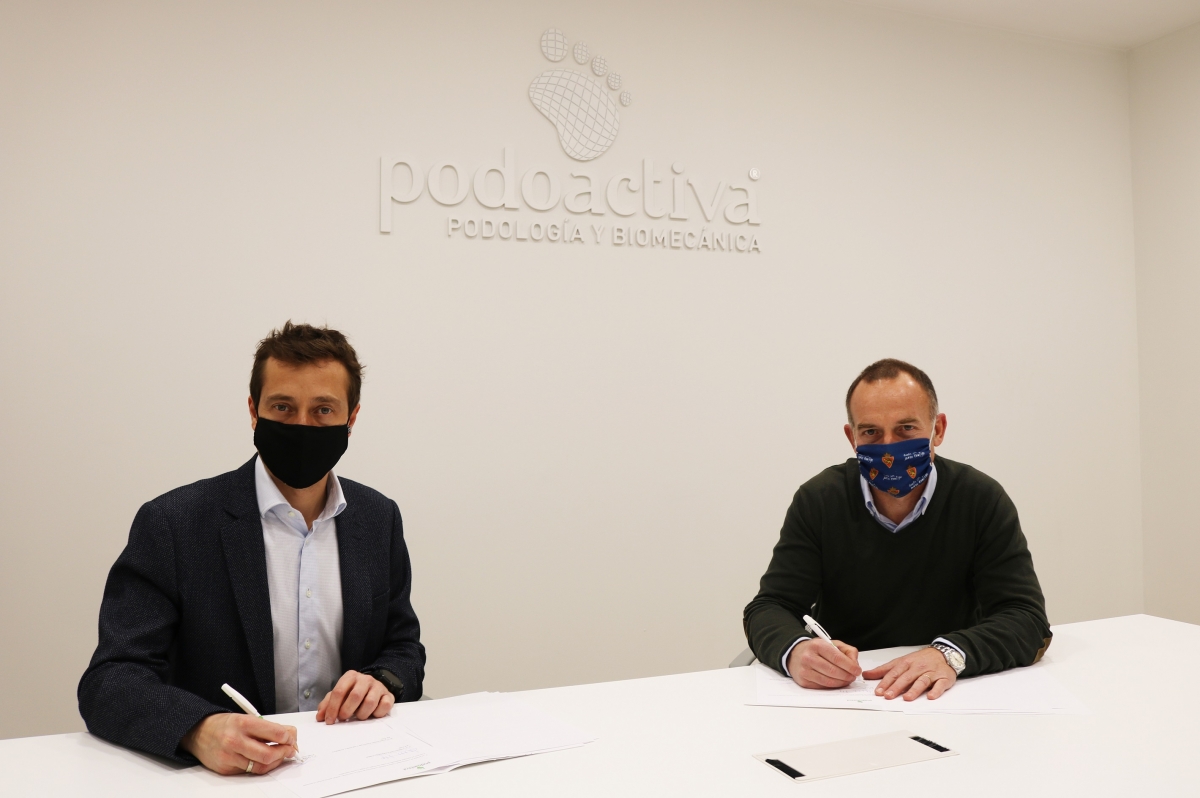 Jair has stated that "the Podoactiva facilities are Spectacular. We are very happy to work with them, they help us a lot in terms of injury prevention and with templates I have more fullfilment of security requirements And I'm very comfortable."
Jair, central defender of the Blanquillo club, also went to the Sagasta Podoactiva Clinic to carry out a biomechanical study of the footprint.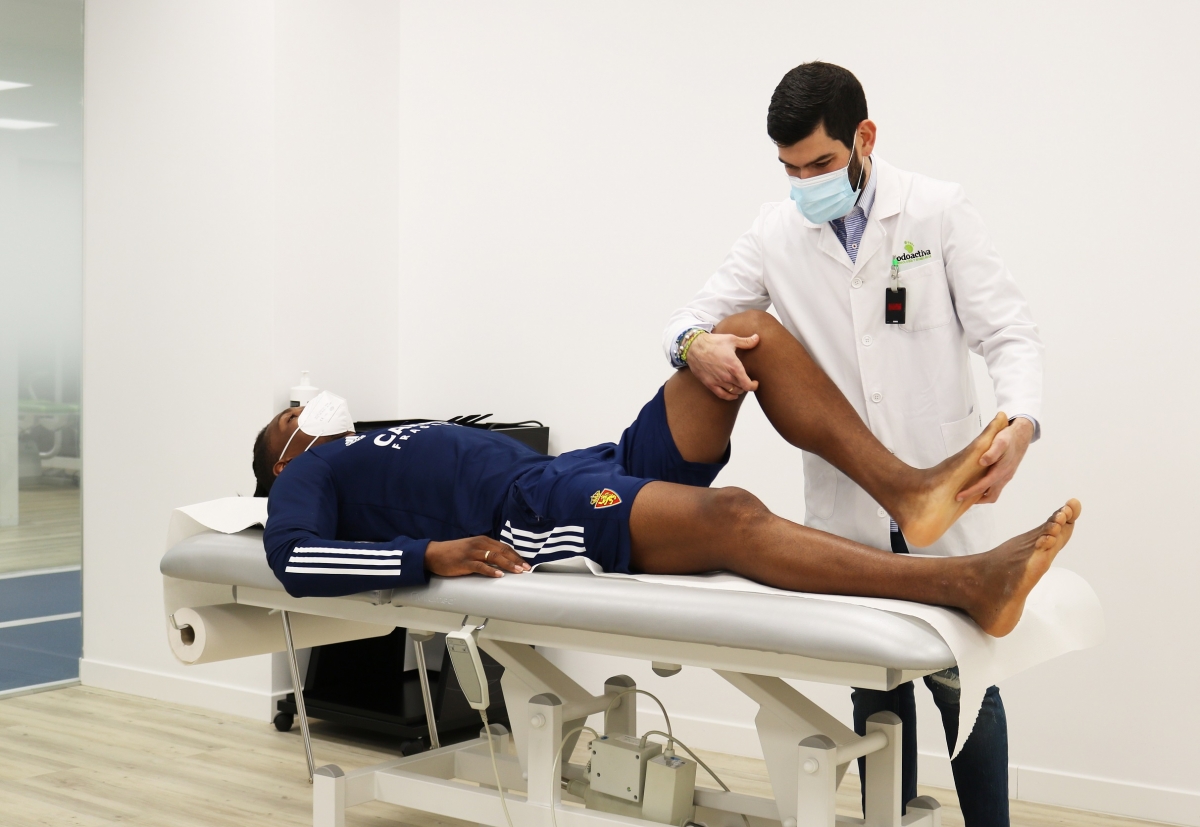 In addition, the center-back has highlighted that "I would recommend the I study all athletes because they can avoid an injury". The Portuguese footballer has undergone various tests such as the biomechanical study of the tread and in a few days you will receive your custom templates.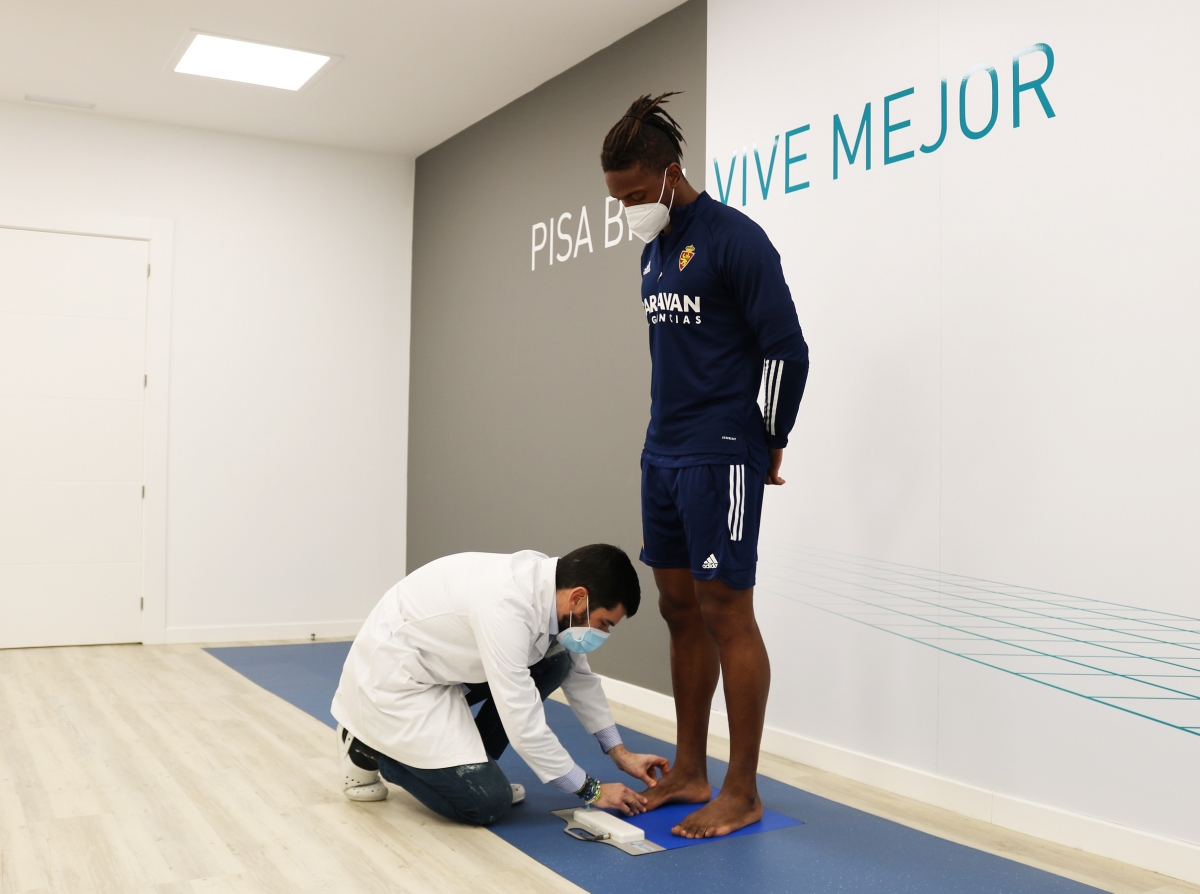 From Podoactiva we will continue making available to the football players of the first template biomechanical footprint studies y custom templates, manufactured with nanotechnology and internationally patented processes, in addition to other treatments and products such as custom shin guards, lasts, splints and various services younext, the company's biotech subsidiary.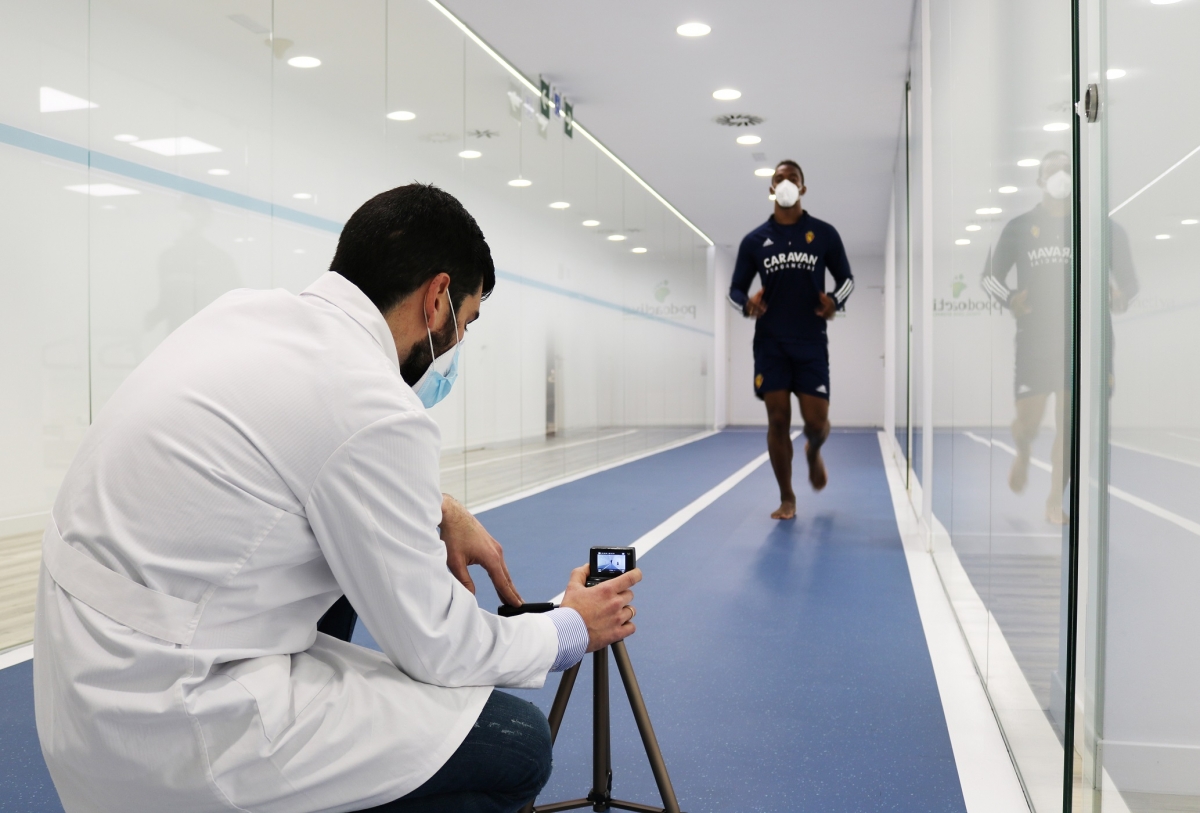 VISIT OF CHRISTIAN LAPETRA AND JAIR AMADOR IN CLINIC PODOACTIVA SAGASTA

Thank you very much for trusting us and making us feel part of the Zaragoza family!
Related Posts
18/03/2021

Podoactiva has been chosen as one of the 35 benchmark European startups in the field of sports technology and applied innovation...

17/03/2021

We continue to walk alongside Real Valladolid after more than a decade at their side. Alberto Fernández, expansion director of Podoactiva, and...

11/03/2021

Our Podoactiva Vigo Clinic has opened its doors in the city of Pontevedra. It is our first own center that we inaugurated in...
Recommended Podoactiva services