The Podoactiva Foundation supports the Football is Life project in India
Jul 12 2017
Through its Foundation, Podoactiva continues with the commitment it has acquired over the years in sport support, healthy living and social development.
One of the latest projects he has joined is 'Football is life. Living for others', launched in India by the territorial delegation of Aragon of the NGO International Cooperation.
During this month of July, a group of volunteers is in Bombay, where they participate in various football workshops to promote values ​​among children at risk of social exclusion through sport. The objective of this project is improve education and train the character of children and young people in a situation of exclusion or at risk of exclusion, and train youth leaders with a high social commitment.
For Pedro Herráiz, coordinator of the Aragon Territorial Area of ​​the NGO International Cooperation, this project "allows volunteers to give the best of themselves to the children of India regardless of their origin. We learn to look at others with affection and interestregardless of the continent where they live. We are citizens of the same world and share the same desires. And we discover the dignity of all people regardless of their social status, health, wealth or power."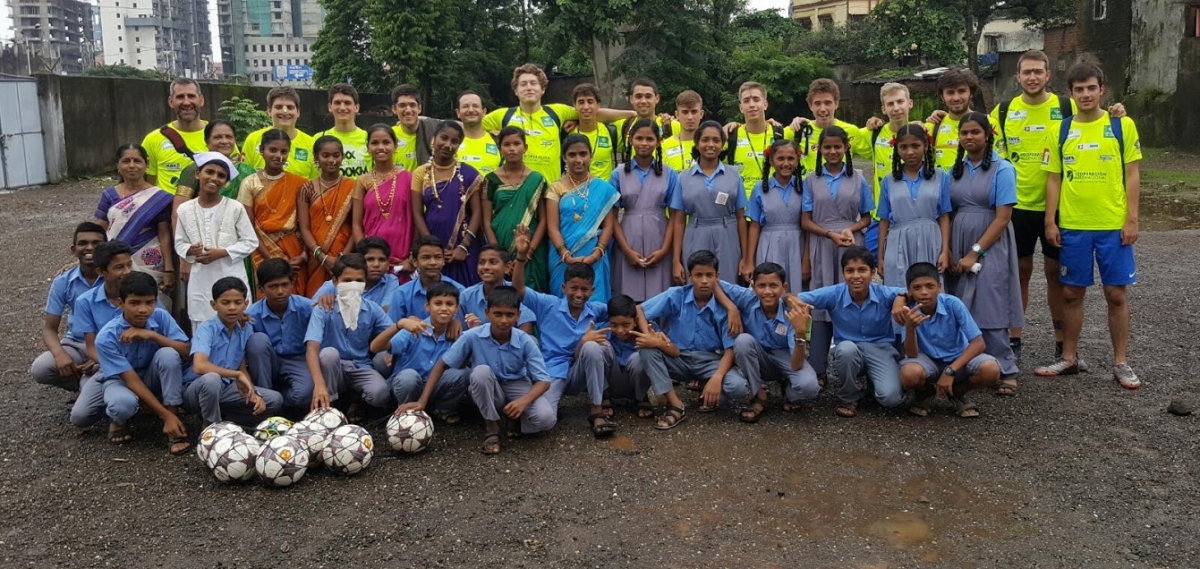 This project, which has been underway for five years, develops a 'Football Academy' in various schools of the city, where volunteers develop classes, workshops and motivational sessions, and at the same time they try to enroll local youth in these activities. In this way, the NGO is favoring the creation of new generations of young Indians who are committed to transforming their environment and reducing the great inequalities.
At the same time, the project represents a great learning for the Spanish volunteers who participate in it. "People who knew I was going to India saw me leave, but not come back. Because my heart, mind and soul have stayed with those hundreds of women, children and men who need all our help to live in conditions that are unimaginable for us", comments Martín Becerra, one of the volunteers linked to Fútbol is Life in previous editions.
La Podoactiva Foundation since 2013 supports projects related to the sport and solidarity, promoting healthy habits and research into new treatments in the world of podiatry and biomechanics.
Other companies and foundations, such as the Atlético Madrid Foundation, are also collaborating in this project that aims to improve the education of boys and girls of India through sport.
Related Posts
14/12/2020

"Podiatry improves the quality of life of patients with ALS by delaying the implantation of walking aid devices." TO...

03/12/2020

From Japan to Huesca! A group of Japanese soccer players, between 8 and 14 years old, visited our Podoactiva headquarters in Huesca thanks to...

27/05/2020

The confinement of these months has had, as expected, a strong impact on the physical activity of the Spanish population. The...
Recommended Podoactiva services