Itchy feet. Why do they sting me? How can I avoid it?
Apr 28 2022
If you usually feel itching in this area of ​​the body and you can't stop scratching yourself (either voluntarily or as a reflex action) is that your feet are warning you of a bigger problem, since itching is usually a very common symptom.
In this article we tell you the causes that can generate said itchy feet and several Treatments y tips to relieve it.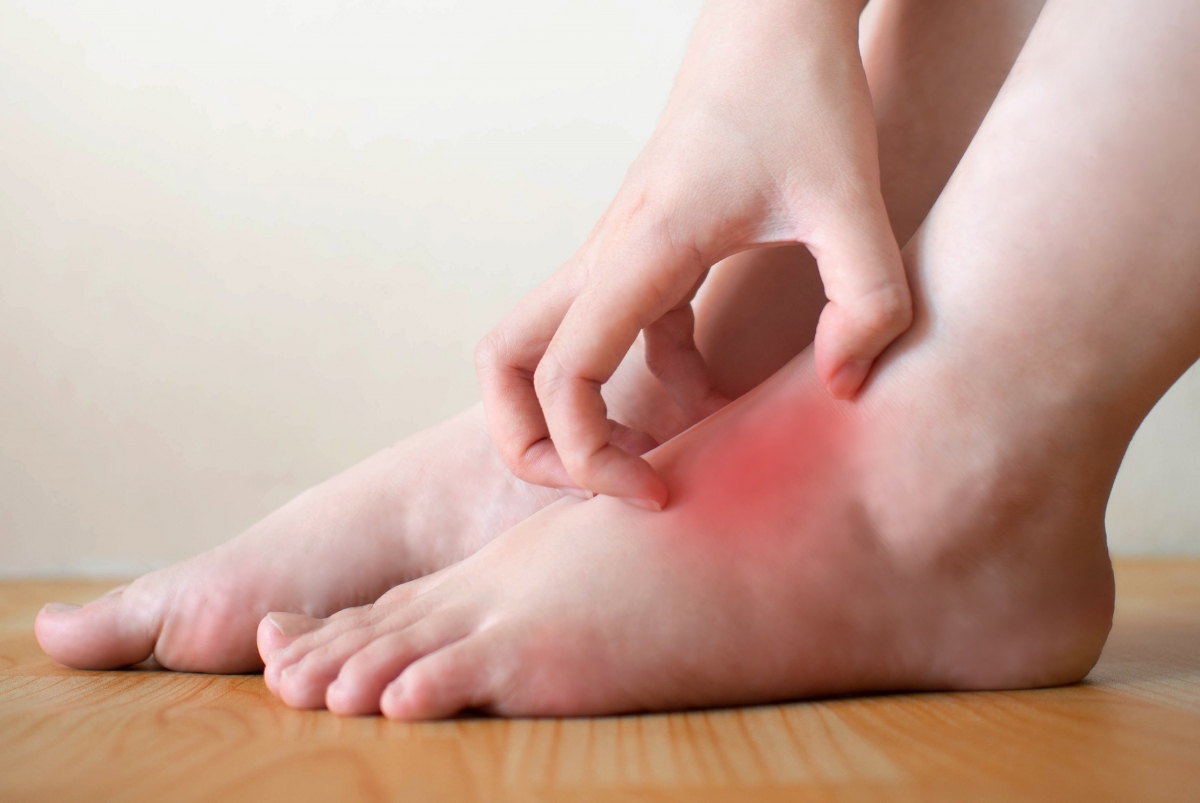 CAUSES. WHY DO I FEEL ITCHING IN MY FEET?
We must remember that the feet have a leather that, in winter, bears the close shoes and poor ventilation, and, in summer the moisture and heat. Therefore, under these conditions, it is much easier to irritate or may be damaged.
To put an end to the sensation of itching, it is necessary to know what causes it, that is, what are the reasons that cause that itch. Next, we will present the 5 causes most common causes of itchy feet:
1. DRY SKIN
La xerosis is the medical name for dry skin. It is a very common problem among the population and its symptoms are the itching, the stiffness and roughness of the skin due to the increase in dead cells.
In addition, this dry skin can cause feet to scale, especially in the area of ​​the heels where they can be produced cracks.
In the post "Dry, cracked heels? Causes and tips to prevent them" we tell you all the keys to avoid this problem, itching and future infections.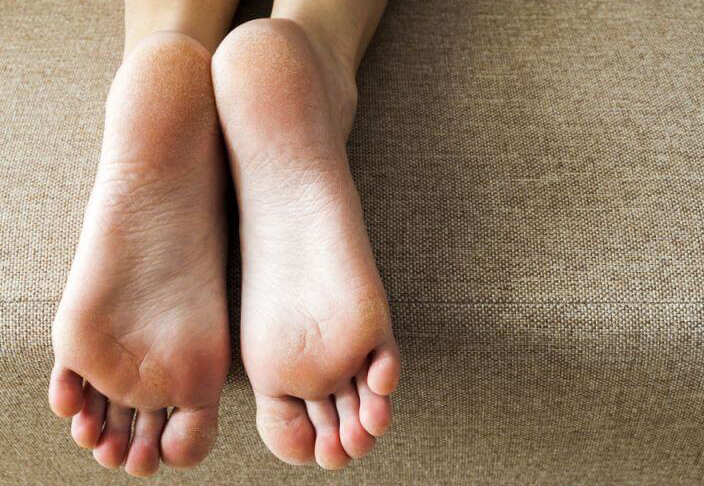 Many of our patients tell us that they have the wet feet constantly, that is, they suffer from a problem of excessive sweating or hyperhidrosis.
This can cause itching due to dehydration that leads to excessive dryness of the skin and due to the humid environment that is generated, in which the risk of suffering from fungi increases.
The mushrooms in the feet they produce itching and must be solved before they spread. The athlete's foot It is one of the most frequent problems and one of the most characteristic symptoms, in addition to the red rash, is the itch.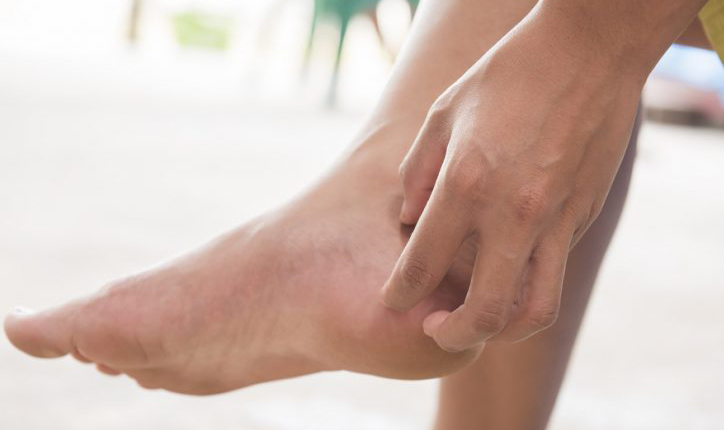 La diabetes can also trigger itchy feet due to a lack of blood supply or excessive dryness. In this case we have to take extreme care since they are susceptible patients and they can cause wounds that can become infected and even ulcerate.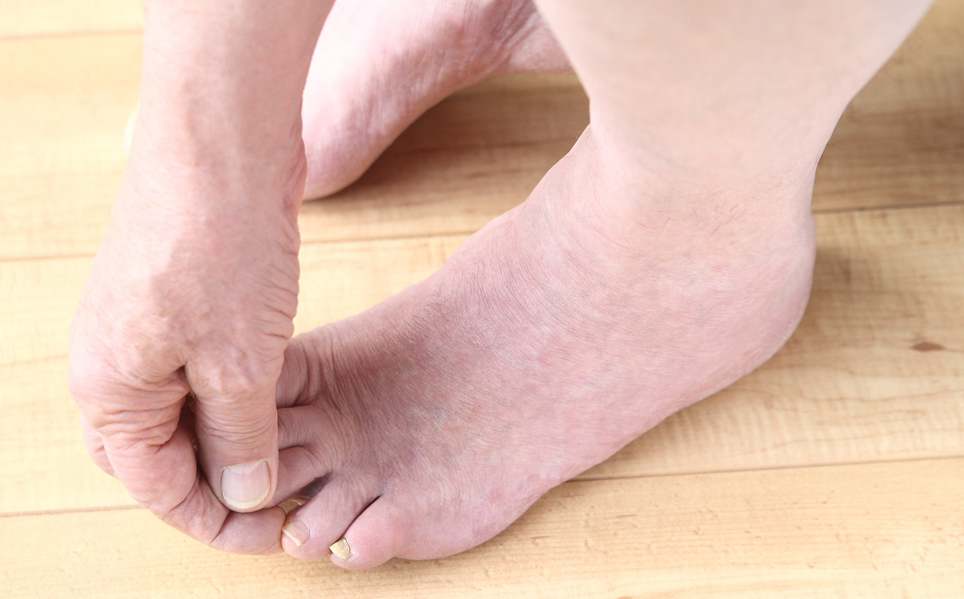 4. NEUROLOGICAL AND VASCULAR PROBLEMS
The itching in the feet can also be due to neurological causes like a nerve disturbance and vascular disturbances.
5. USE OF CHEMICAL PRODUCTS
Use products like gels or creams that contain any aggressive substance can cause a reaction that produces redness and itchingAnd including allergy. This is relative as it will depend on the skin tolerance of each, that is, the same lotion can cause itching on one skin but not on another.
These chemical treatments They are not usually positive for our feet, since they do not solve the problem. A clear example of this are the callicides, that do not end the cause simply generate a wound. The specialist will be the one who tells us the best treatment.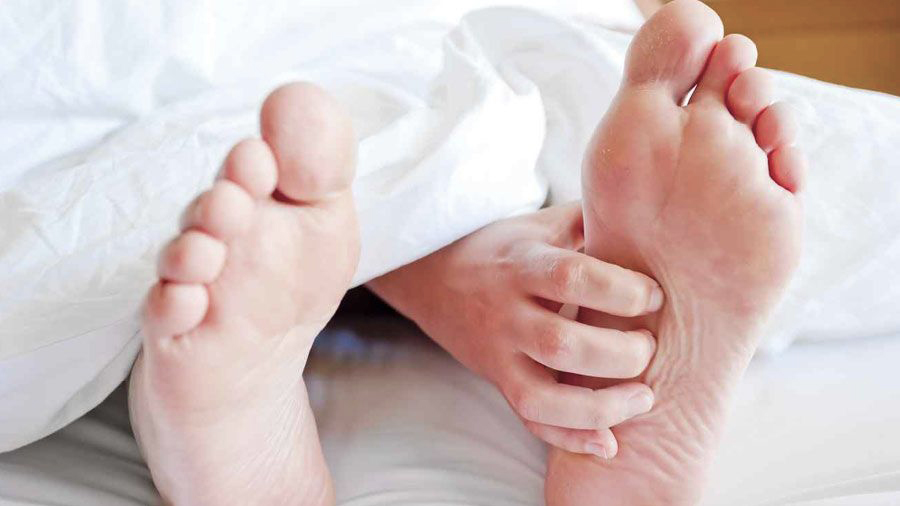 TREATMENT. HOW CAN I RELIEVE MY ITCHY FEET?
El itchy feet skin is a symptom, as we have commented, of different problems, but we can continue 3 tips to relieve discomfort:
If the itching is caused by a excess dryness on the skin it is recommended to use daily specific moisturizers for the feet
AVOID SCRATCHING
Scratching when it itches is a reflex action but we must avoid it since we can provoke skin wounds and irritations and, on many occasions, it even produces more itching.
WEAR PROPER FOOTWEAR
wear some shoes for activity what do you do, what do not press the foot and that sweat, and always taking into account the time of year we are in. These will be key factors for prevent the appearance of fungi due to excess humidity and circulation problems, and therefore, itching generated by the appearance of these pathologies.
In addition to these tips, the most important thing is see a specialist if we regularly suffer from these itches, since the expert will discover why it occurs and, therefore, the appropriate solution can be put.
Visiting the podiatrist is key to finding out what is causing the problem.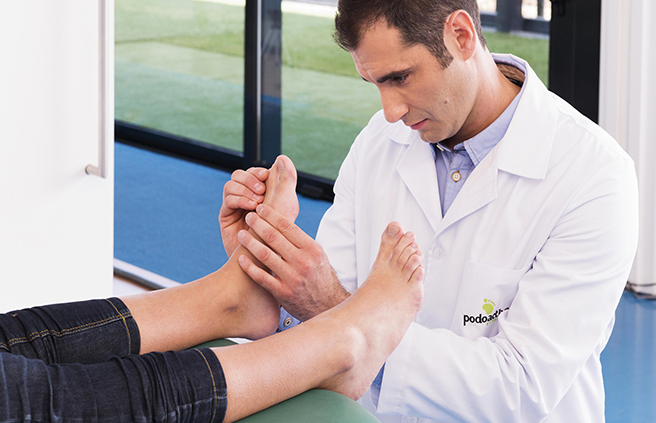 CURIOSITY. WHY DO WE SCRATCH? WHAT IS THE PLACE OF THE BODY WHERE SCRATCHING GIVES THE MOST PLEASURE?
As a curiosity and to finish the article, according to various studies, The area of ​​the body where scratching gives the most pleasure is not the back…. it's the ankles! And… why do we scratch?
The dermis, like reaction to stimuli that it receives in its receptors (frictions, insects, dust, etc.), send a signal to the brain. Given this notice, we have the reflex action to scratch ourselves as a "defense" in that area.
It is important to note that on many occasions this itching (and at the same time, this sensation of taste and relief when scratching) is so big that we can't stop, causing wounds and skin irritations. For this reason, (although it is difficult) avoid excessive scratching of the areas affected by itching.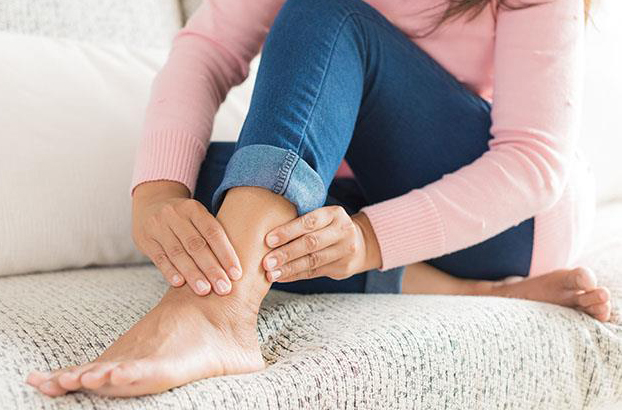 At Podoactiva we can help you. Consult your nearest Podoactiva clinic HERE or contact us at 974 231 280 or Traves de info@podoactiva.com.
Alexander Adrada
sophia laseo
Laura Marín
Carlos Martin
Almudena Sánchez
Related Posts
10/02/2020

Tickling, according to the Royal Spanish Academy, is the response to nervous excitement accompanied by involuntary laughter, which is experienced...

05/08/2022

When we get out of the shower, out of the pool or when we walk on the beach, we leave behind a trail of footprints ...
Recommended Podoactiva services