Heeled shoes. Do you know everything about this type of footwear?
29 2021 December
Nowadays, high heel shoes are still considered a sign of elegance and a fashion accessory that persists over time adapting to new trends. Many women wear this type of footwear in parties or special events, since we are faced with a garment that increases height by slimming legs and bringing glamor to the combination chosen that day. But, How do high-heeled shoes affect our feet and our health in general?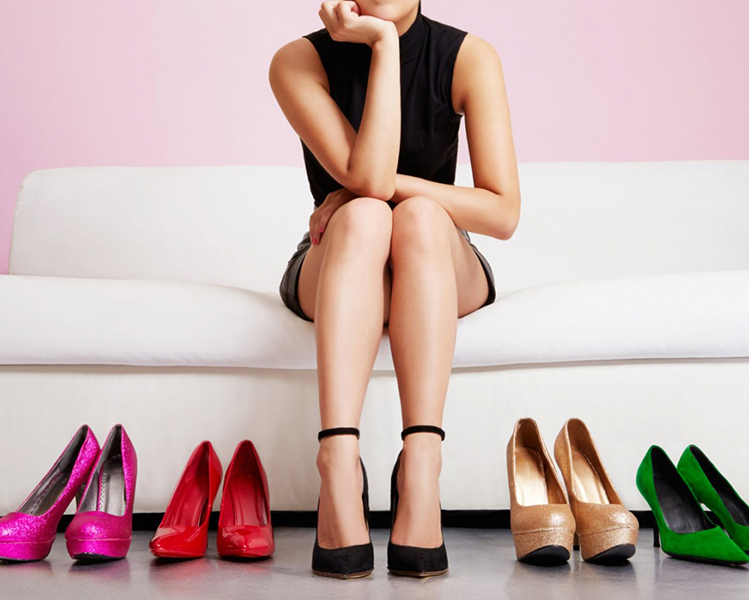 THE 8 MOST FREQUENTLY ASKED QUESTIONS ABOUT HEELS
Victor Alfaro, CEO of Podoactiva and expert in podiatry and biomechanics, answers the Doubts and frequently asked questions about this type of footwear:
1. WHY ARE HEELS SO HARMFUL?
El continued use of heels can result harmful for many reasons:
– Generates a muscle shortening on the entire posterior muscle pulley of the leg (Achilles tendon, gastrocnemius, soleus and hamstrings) directly proportional to heel height continuously used.
– Generates a significant overload in the metatarsal area directly proportional to the height of the heel. For example, using a 10cm heel, More than 90% of our body weight falls on the metatarsal area (area behind the fingers).
– Favors the appearance of bunions and claw toes. This is favored by the tips that usually accompany high-heeled shoes.
– Generate a higher load in the front area of ​​the knee.
– Increase the lumbar lordosis.
– Generates a more unstable ride, favoring the appearance of Sprains, for example. This is more pronounced in those women who also have the dig foot (the highest arch) since it is already a more unstable foot.
- calluses y hardness due to continuous friction.
High-heeled shoes can cause injuries or ailments such as overloads, sprains, the appearance of bunions, etc.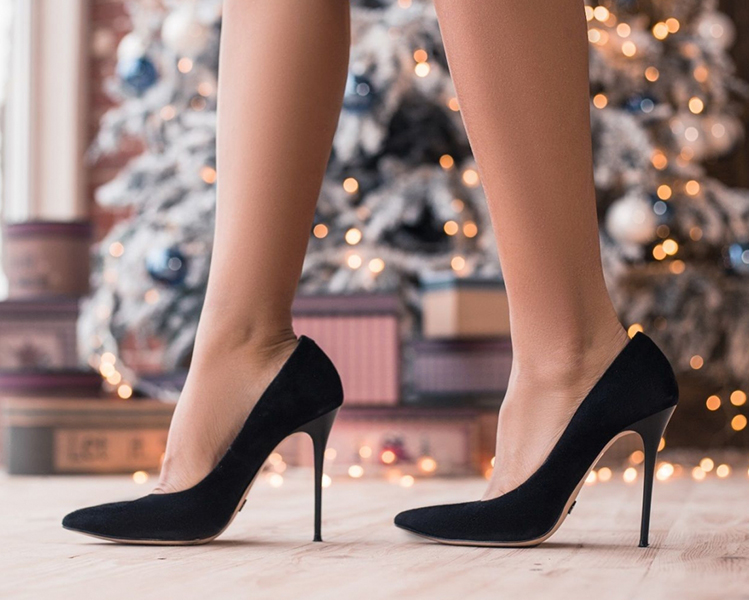 2. CAN THEY GET TO INJURE US? HOW ARE THESE INJURIES TREATED?
Our injury will be a consequence of prolonged use. Some will be in the form of pain in the metatarsal area after continued use and others, especially muscular ones, can occur just when we stop wearing heels.
If a muscular shortening has been generated, for example, in the calf due to the continued use of a high heel, and the woman starts to go 'suddenly' with flat shoes, that shortened musculature will be subjected to much more tension reaching to produce in some cases muscle tears. It is very common for ladies who wear heels all year round to have problems in summer when lowering the height as plantar fasciitis, muscular overloads in the legs, lumbago, etc.
Each injury will have to be treated specifically, but as general advice it is important to understand that you must try to lower the height of the heel progressively so that the muscles can adapt.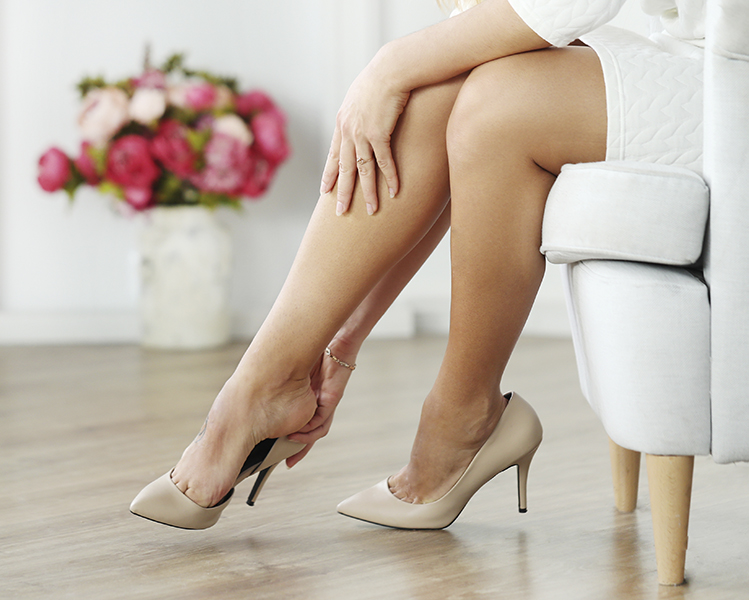 El punctual use of high-heeled shoes It can cause some occasional discomfort, but it will hardly generate an injury. The detrimental thing is to chronicize its use. Is much more harmful to wear a shoe with a 6 cm heel every day to wear 12 cm one day and the rest of the week to wear low shoes. what it generates shortening and overloading is continued use.
El advice for a young girl who begins to wear heels punctually would be that the alternate with very flat shoes to prevent muscle shortening, and for lady who has always used high heel shoes, go gradually lowering the height. The leg muscles will tell you how high you can go down since if you go down too much you will have muscle overload and pain.
It is usual that after a night in heels the next day the metatarsal area hurts. The ideal is to decongest the feet (putting them in cold water with salts can help a lot) and apply a moisturizer at night by massaging the area will also improve discomfort. If it is occasional use, the discomfort will subside soon.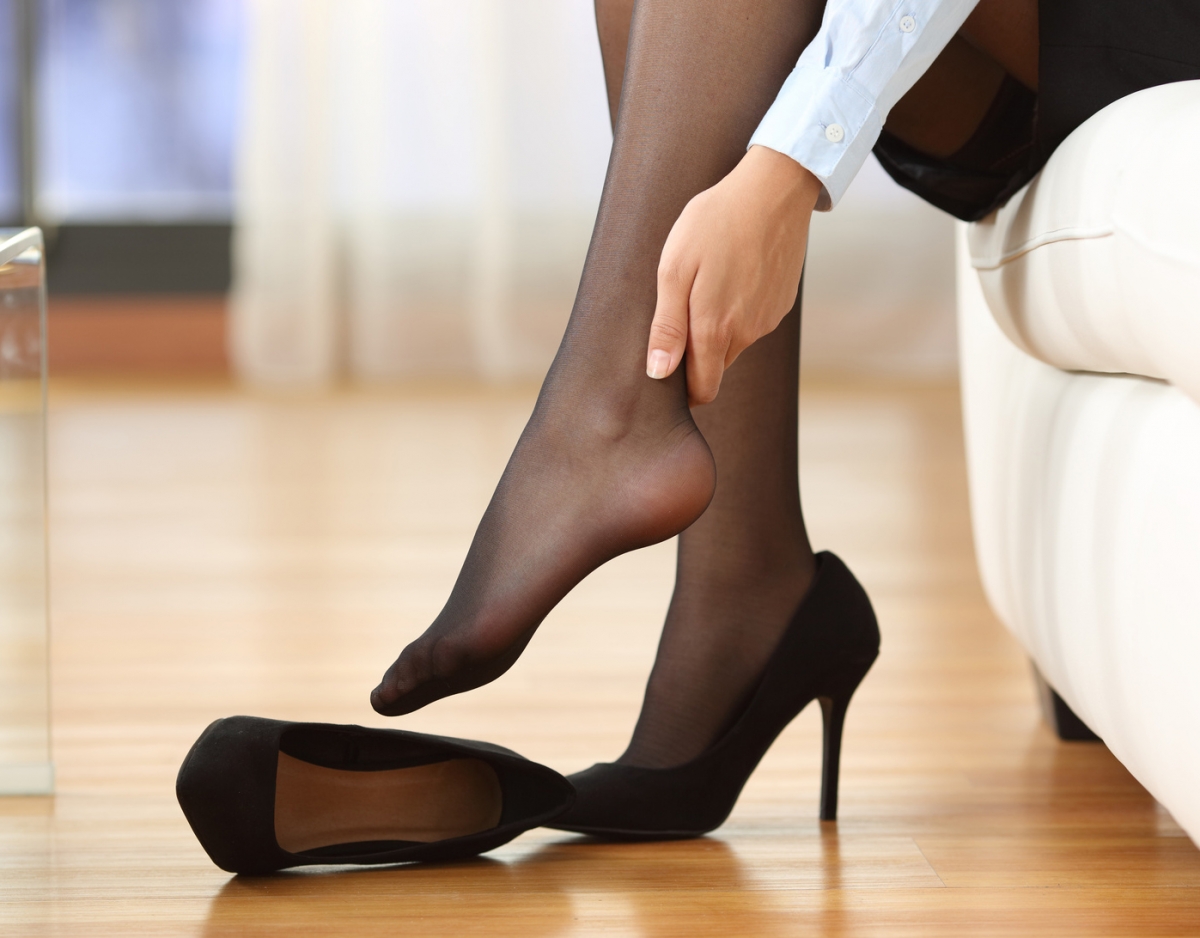 3. CAN THEY BE PREVENTED?
The best prevention is to do a moderate use of heels. In girls or ladies who, due to their work, have to use it for a long time, there solutions like the one we develop at Podoactiva a few years ago. Are insoles designed specifically for use on heels (Podoactiva Elite Woman).
The insole minimizes the load on the metatarsal area preventing pathologies such as bunions and metatarsalgia. To avoid muscle shortening, we recommend accompanying its use with daily stretching.
4. DOES HEEL HEIGHT MATTER?
Both overload generated as the shortening produced in the posterior muscle pulley of the leg will be directly proportional to heel height, but as I said before, the important thing is not to make its use chronic.
If you use a heel occasionally, it is not harmful to the health of your feet. The harmful thing is to turn it into habitual footwear.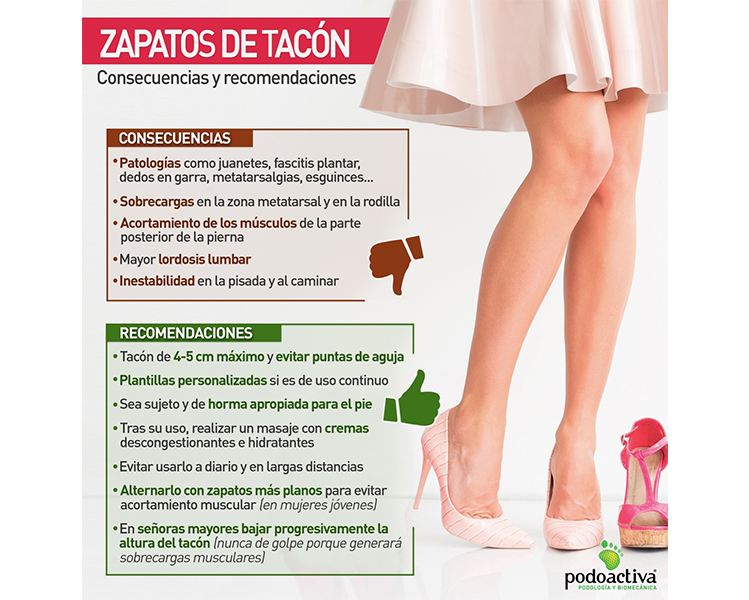 5. IS IT A BETTER PLAN OR IS THE MIDDLE TERM IDEAL?
It will depend on each person. The girl who has always worn flat shoes will tolerate wearing it well because her muscles are used to it. The ideal for most is a 2-3 cm low heel. It is usually more comfortable for most women than a totally flat heel since that small heel helps to unload a little the posterior muscles and to unload the plantar fascia.
6. WHAT BASIC CARE SHOULD OUR FEET RECEIVE?
We advise visit the podiatrist at least once a year, and whenever we detect something out of the ordinary. What tips at home:
- Use correct footwear.
-Do a few minutes a day barefoot exercises to strengthen the intrinsic muscles of the foot and decongest them
-Moisturize your feet daily. Ideally, do it at night using a specific foot cream applying a massage and waiting a while, so that the cream is absorbed before going to bed. If you hydrate during the day, it can happen that the foot sweats and the mixture of moisturizing cream and sweat generates a 'maceration' effect on the skin.
-Do not use callicides since they are chemical products (acids), which can generate important burns on healthy skin.
-If you play sports, we recommend doing a biomechanical study of gait in a sports podiatrist to be able to study if our way of stepping may be related to a past or future injury.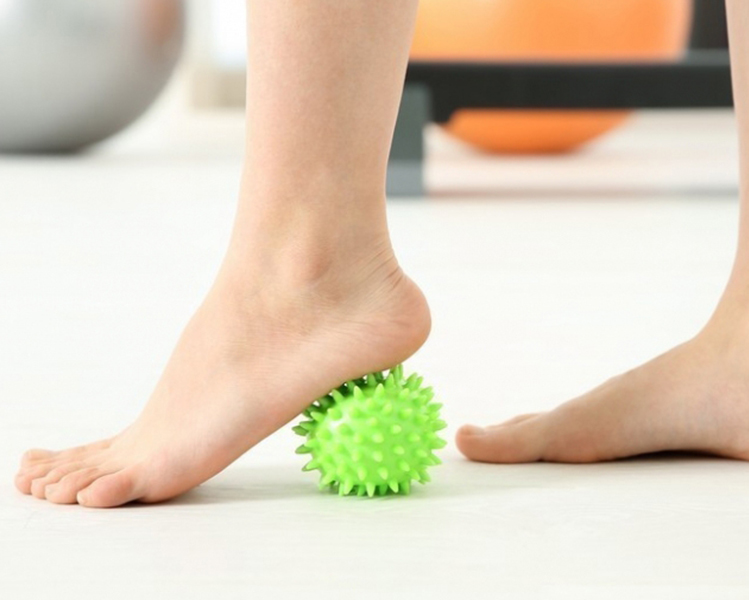 7. IS IT RECOMMENDED TO ALWAYS WEAR SPORTS SHOES?
The ideal is to go alternating footwear. the last of the Sneakers It is usually beneficial for the foot, since it is usually wider than that of a dress shoe. The problem can come by Breathable grips since some materials used in the area above the shoe (upper) are sometimes not as breathable as they should be.
8. IS IT TRUE THAT THEY WIDE THEIR FEET? OR IS IT A MYTH?
It is true that in situations in which the use of heels, and therefore the metatarsal overload, has been maintained for a long time, a slight widening of the metatarsal area caused by the increase in the distance between the metatarsal heads in response to that sustained pressure.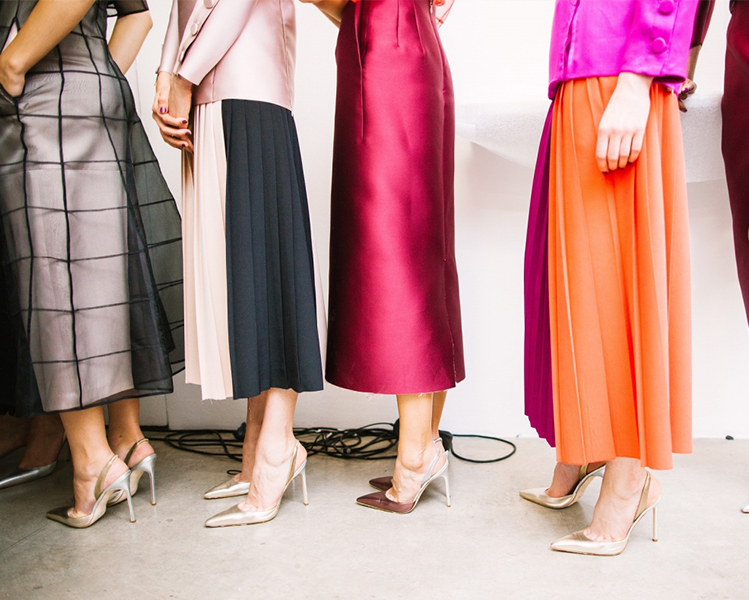 We can affirm that it is advisable to avoid prolonged abuse of this footwear, not to use it in a 'chronic' way; and, in general, it is better to use a heel that does not exceed 4cm in height.
Victor Alfaro
Podoactiva General Manager
Chiropody manager Real Madrid CF
Related Posts
20/09/2022

The plantar fascia is a band of elastic tissue that runs from the calcaneus (heel) to the metatarsal area (under the toes). The...

11/02/2022

The way of stepping has a direct relationship with a multitude of osteoarticular and muscular injuries such as bunions. We tell you all about this...

10/01/2019

When we wear new shoes (especially shoes or sneakers) it is usual at first to feel discomfort or problems such as chafing,...
Recommended Podoactiva services