Fundación Podoactiva leaves its "trace" in Ethiopia with the NGO Entarachen Vols
Feb 22 2017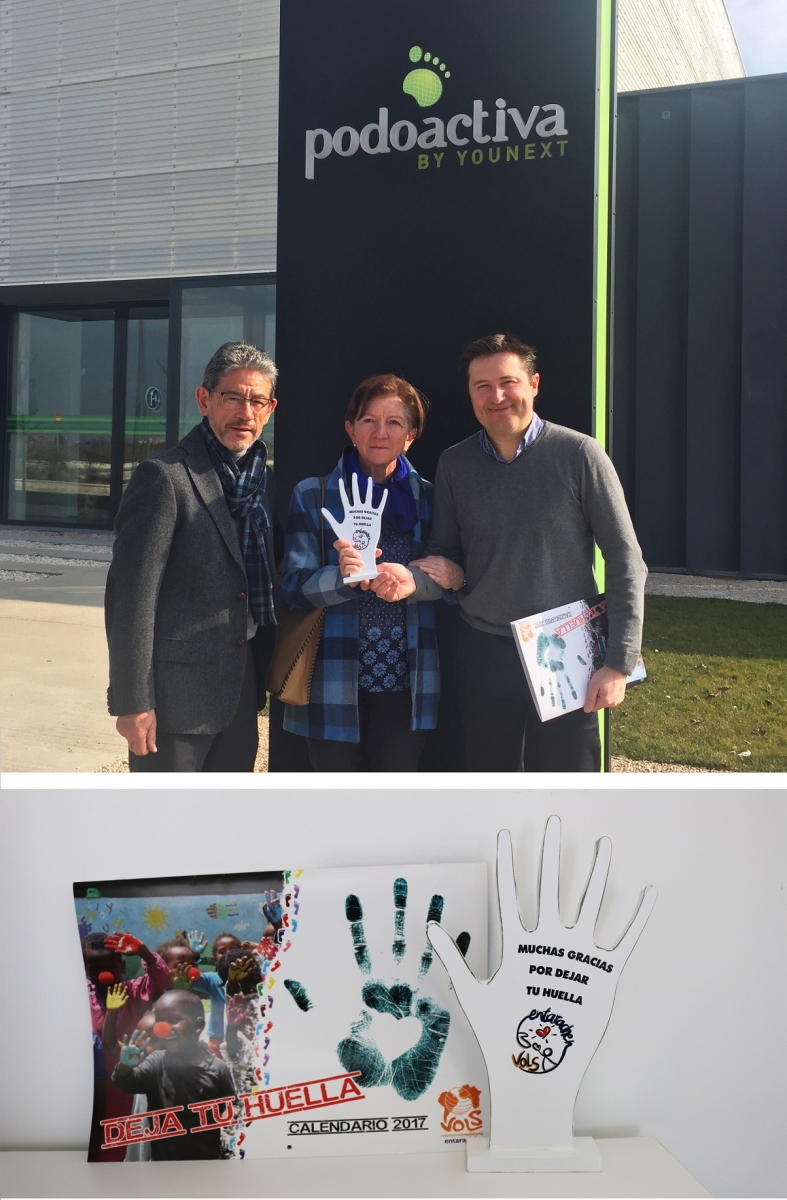 From Podoactiva Foundation we are delighted to support women and children in Ethiopia collaborating with the NGO Entarachen Vols. An NGO from Huesca linked to the Casa Salesiana de Huesca whose objective is to promote transformation and mobilization towards social justice and equality, as well as giving material and human support to educational projects in impoverished peoples and nations.
One of his latest projects has been the creation of a creche in a neighborhood of the Ethiopian capital, Addis Ababa, to care for and educate 50 children, from 2 to 10 years old, and allow mothers to enter the labor market and lead a self-sufficient life.
We thank Entarachen-Vols for visiting our Podoactiva headquarters in the Walqa Technology Park in Huesca, and for giving us this recognition for collaborating on the project. A purpose made a reality in order to favor development and awareness, through different activities aimed at young people and adults, among which the Awareness Days and Solidarity Photography Exhibitions stand out.
It will be a pleasure to continue "leaving our mark" on your solidarity projects and of great humanitarian work.
Related Posts
14/12/2020

"Podiatry improves the quality of life of patients with ALS by delaying the implantation of walking aid devices." TO...

03/12/2020

From Japan to Huesca! A group of Japanese soccer players, between 8 and 14 years old, visited our Podoactiva headquarters in Huesca thanks to...

27/05/2020

The confinement of these months has had, as expected, a strong impact on the physical activity of the Spanish population. The...
Recommended Podoactiva services