The Forum of Innovative Companies rewards the work of Podoactiva in the field of innovation
November 12 2015
The Forum of Innovative Companies (FEI) delivers, on November 26 in Madrid, the III Awards for Innovation, in this edition, the Innovative Company Award 2015 has been awarded to Podoactiva. These awards are intended to highlight the work of the various Spanish organizations, companies and personalities linked to innovation.
The FEI Awards are given in three different categories: Innovation Support Agency, Innovative Researcher, and Innovative Company. In the 'Innovation Support Body 2015' category, the award went to the National Cancer Research Center (CNIO) for carrying out research and offering innovative technology in the field of cancer to the National Health System (SNS) and the National System of Science and Innovation. The FEI recognizes the work of Mateo Valero, Director of the National Supercomputing Center, a pioneering supercomputing center in Spain, in the category of Innovative Researcher 2015.
Podoactiva, a company specializing in podiatry and biomechanics, receives this award for the innovative role it has been developing with its technologies to improve people's quality of life by improving the way they walk, applying technological innovation for diagnosis, design and manufacture of personalized treatments.
Innovation has always been among Podoactiva's values. Proof of this is the worldwide patent for the 3D Scan Sport Podoactiva, created to obtain a 3D mold of the foot with a high level of precision and simulating the conditions most similar to the dynamic situation of the patient. In addition, Podoactiva has specialized in treating athletes, and has more than 1000 elite athletes among its patients.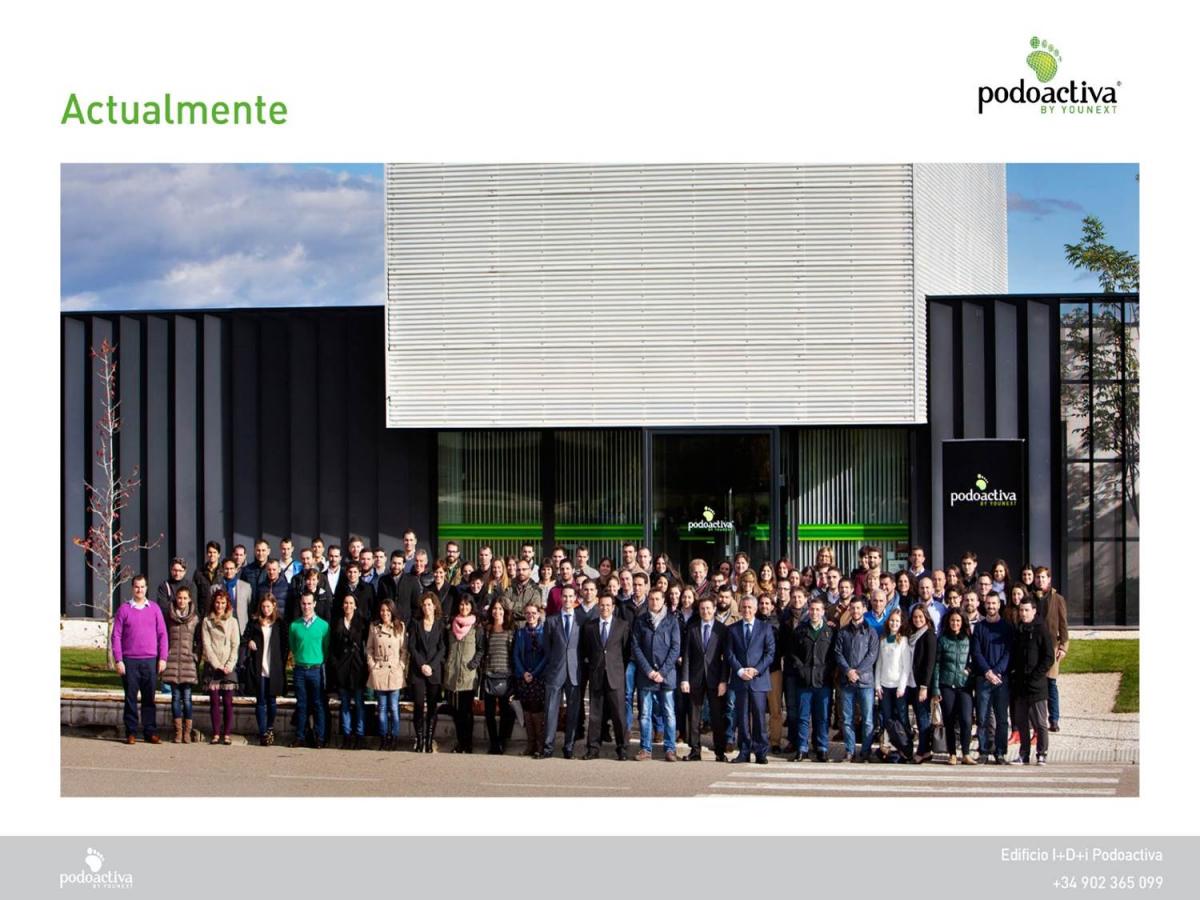 Human team and fundamental value of Podoactiva
This year, Podoactiva, has developed the Younext brand. Specifically, Younext seeks to advance in the design, research and manufacture of splints for patients with neurological impairment, protective masks, cranial re-education helmets for babies and all kinds of personalized products at the highest level. Many elite athletes are users of Younext protections and immobilizations, an example of them are Mandzukic, an Atlético de Madrid player, or Joaquin, from Betis.
With these awards, the Forum of Innovative Companies wants to recognize the work that the organizations and companies awarded in the field of innovation have carried out over the last year and that gives an idea of ​​the commitment, from all sectors of the economic activity of our country, for innovation.
Related Posts
18/03/2021

Podoactiva has been chosen as one of the 35 benchmark European startups in the field of sports technology and applied innovation...

17/03/2021

We continue to walk alongside Real Valladolid after more than a decade at their side. Alberto Fernández, expansion director of Podoactiva, and...

11/03/2021

Our Podoactiva Vigo Clinic has opened its doors in the city of Pontevedra. It is our first own center that we inaugurated in...
Recommended Podoactiva services