Podoactiva Retiro Clinic opens its doors in Madrid with Fernando Torres as exceptional godfather
19 2018 December
We have opened our new Podoactiva Retiro Clinic in Madrid located in Antonio Maura street. In this way, we continue with our expansion and add a new center in the Community of Madrid.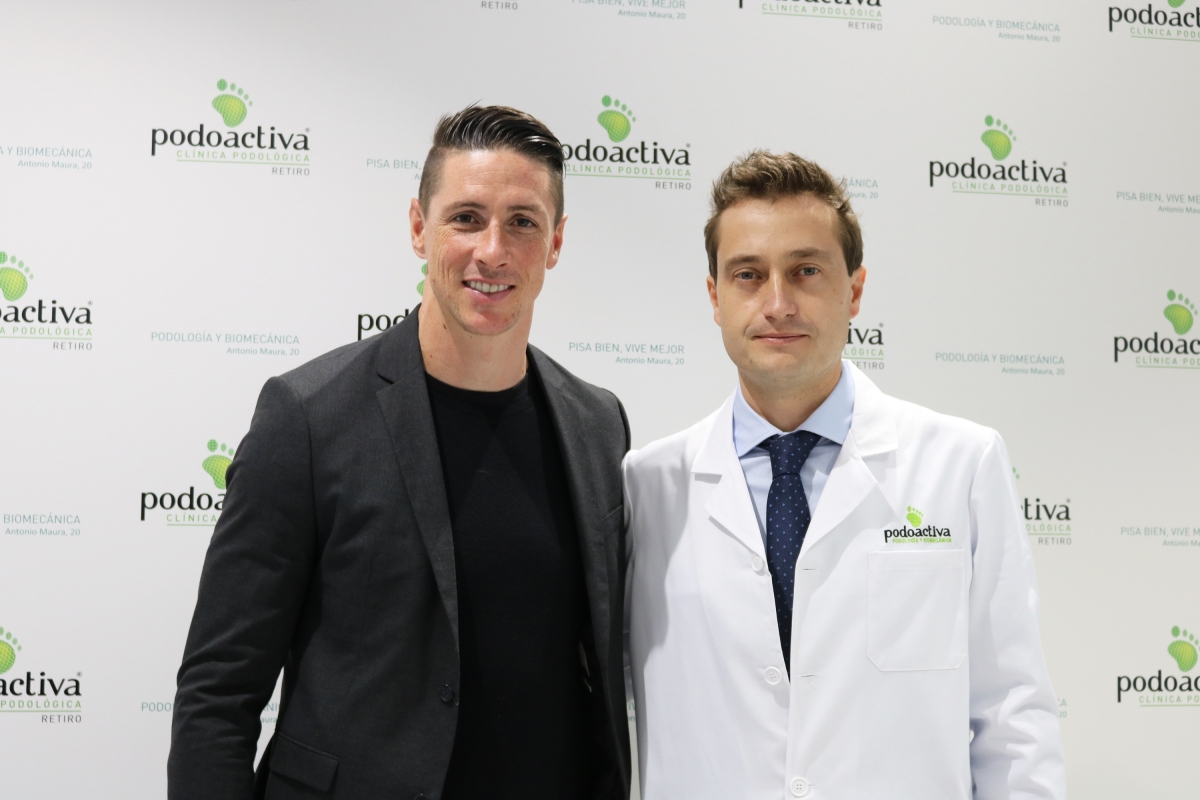 The clinic is equipped with the latest technology for foot and tread care, and its services are aimed at all types of patients, whether they are athletes, children, adults o older people. In the new center we find large rooms to carry out biomechanical studies of gait and gait, which thanks to technology 3D Scan Sport Podoactiva®, patented worldwide, allow for a optimal foot scan to analyze the footprint, obtain an accurate diagnosis to thus prevent pathologies and develop Podoactiva custom templates adapted to the needs of each patient, if necessary.
Likewise, Podoactiva Retiro Clinic will have two chiropody rooms, aimed at comprehensive foot care and performing treatments such as removal of calluses, corns, papillomas, ingrown nails and nail fungus.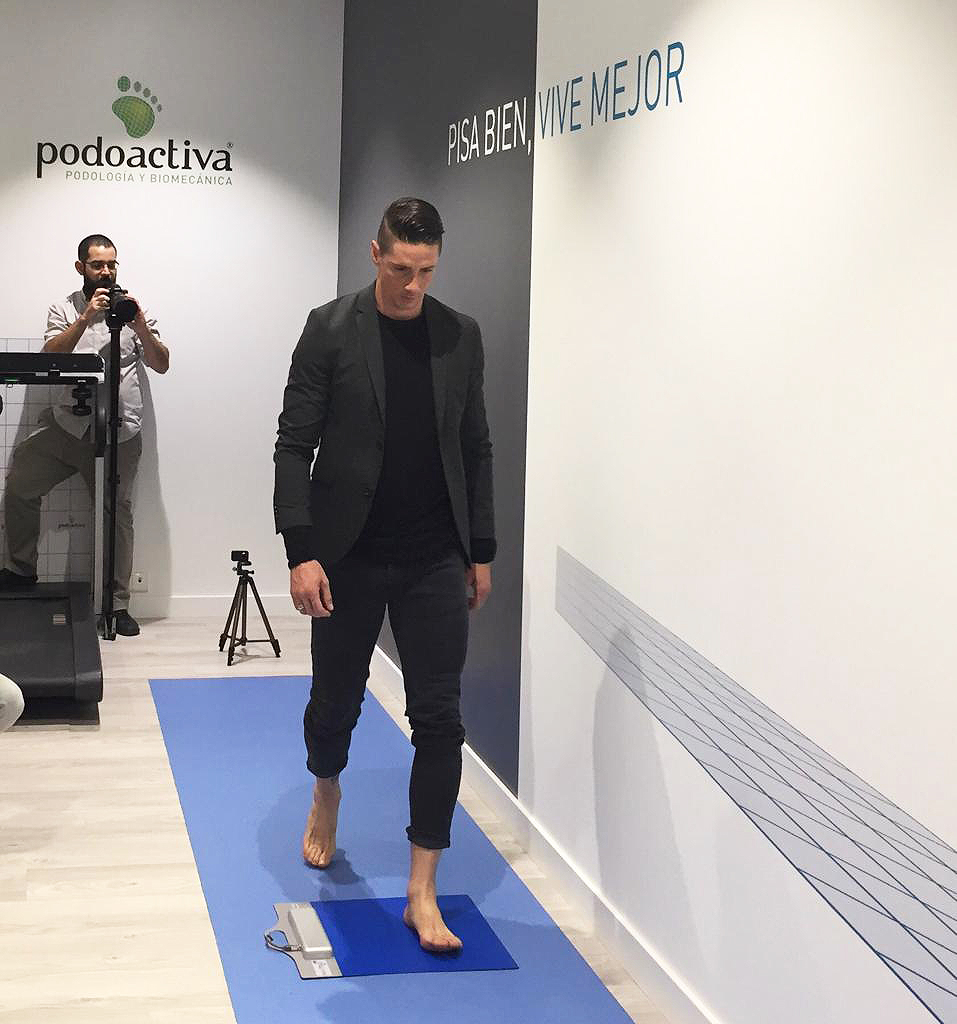 Podoactiva Retiro Clinic in Madrid has exclusive technology to offer the most cutting-edge treatments in podiatry and biomechanics
Fernando Torres, godfather of exception
The event was attended Javier alfaro, technical director and co-founder of Podoactiva, Carlos Martin-Sacristan and Jose Vico, clinic podiatrists and Fernando Torres, friend and patient of Podoactiva.
Fernando Torres has served as Godfather of exception and has highlighted that "I have many years as a Podoactiva patient. Without a doubt, the stepped is a key element in a sportsman, and it is essential to have the help of experts in this area". The former Atlético de Madrid player has also indicated that "it is an honor to accompany my friends of Podoactiva in this act. I can confirm that your knowledge about podiatry is very advanced, and everyone who comes to visit them will be in good hands".
The event was attended by Fernando Torres, Sagan Tosu footballer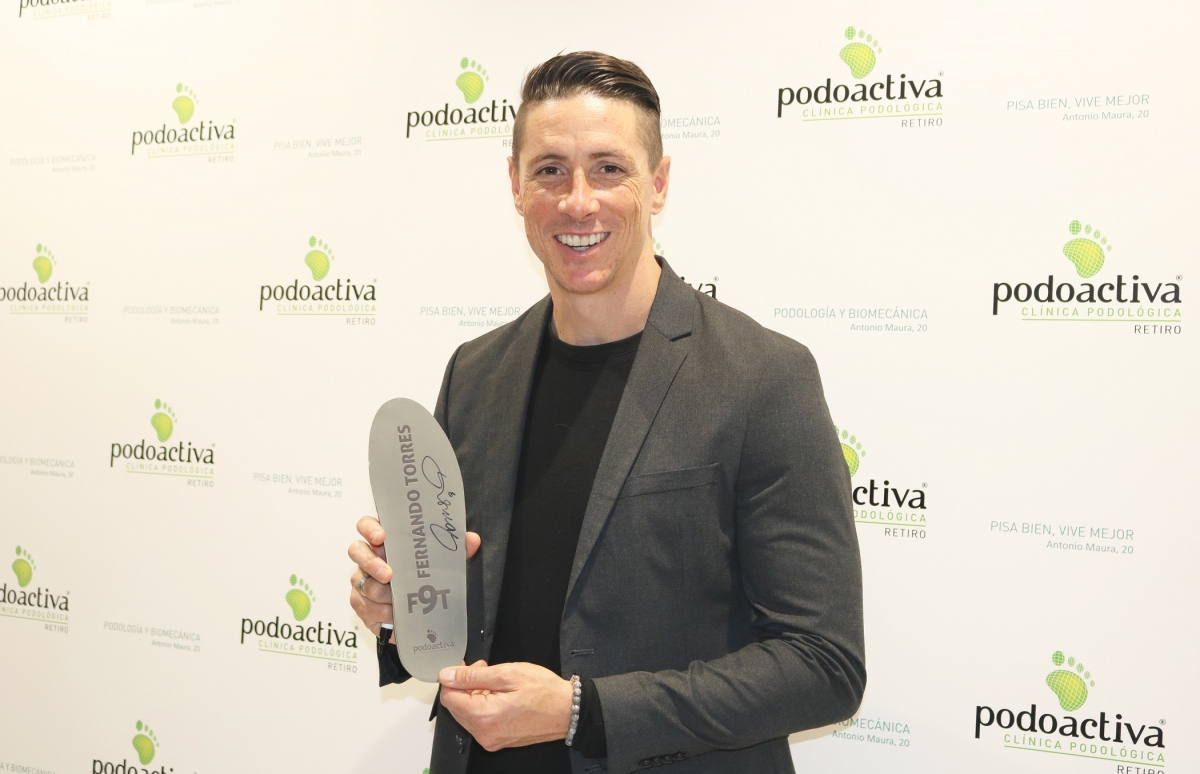 For its part, Javier alfaro has indicated that "it is a pride for us to be able to continue with our crecimiento and more if it is from the hand of a great athlete and better person like Fernando. We will continue to do our best and put all our resources at the disposal of our patients to continue offering our best service".
Carlos Martin-Sacristan He stated that "we face a lot of hope this opening. For its part, Jose Vico has detailed that "we have some state-of-the-art facilities and a great team at the service of our patients.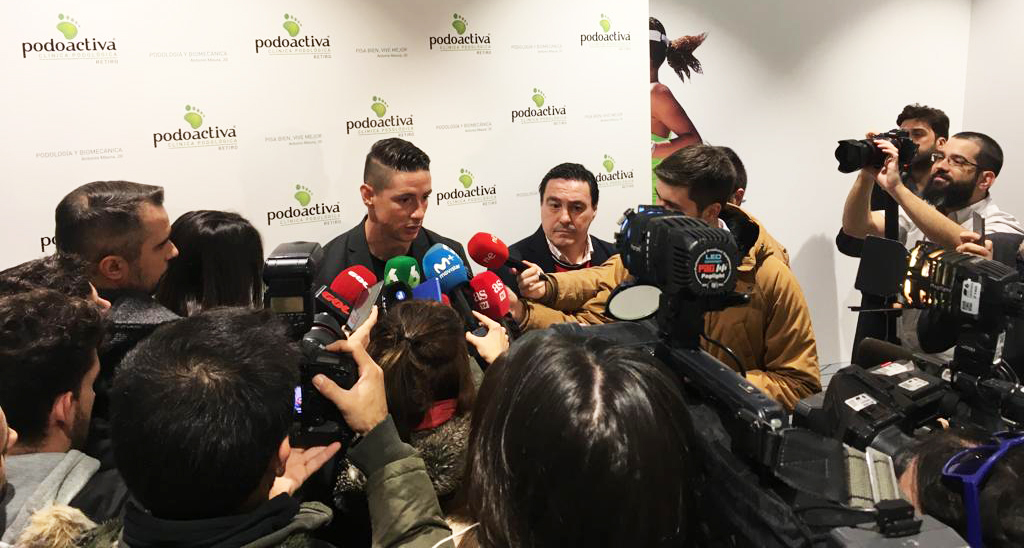 Thank you very much for joining us at the inauguration of Podoactiva Retiro and, especially, to Fernando Torres for letting us follow in his footsteps!
Request information from Podoactiva Retiro Clinic here!.
Related Posts
31/12/2018

2018 ends, a year marked by new challenges and new projects, of which we highlight two major milestones that have marked the history of...

20/12/2018

Our new Gijón Podoactiva Clinic has opened its doors with an inauguration attended by David Villa. The center, located opposite...

08/06/2018

The new center has more than 600 square meters and is positioned as a European benchmark in podiatry and biomechanics The president of the...
Recommended Podoactiva services