Podoactiva Andorra Clinic, a reference space for the world of sports and health
20 September 2017
Podoactive, within expansion plan which he undertakes throughout this year, arrives for the first time at the Principality of Andorra with Andorra Podoactiva Clinic, new podiatry clinic on the street (Carrer Esteve Albert nº 9, Esc. A, local 3).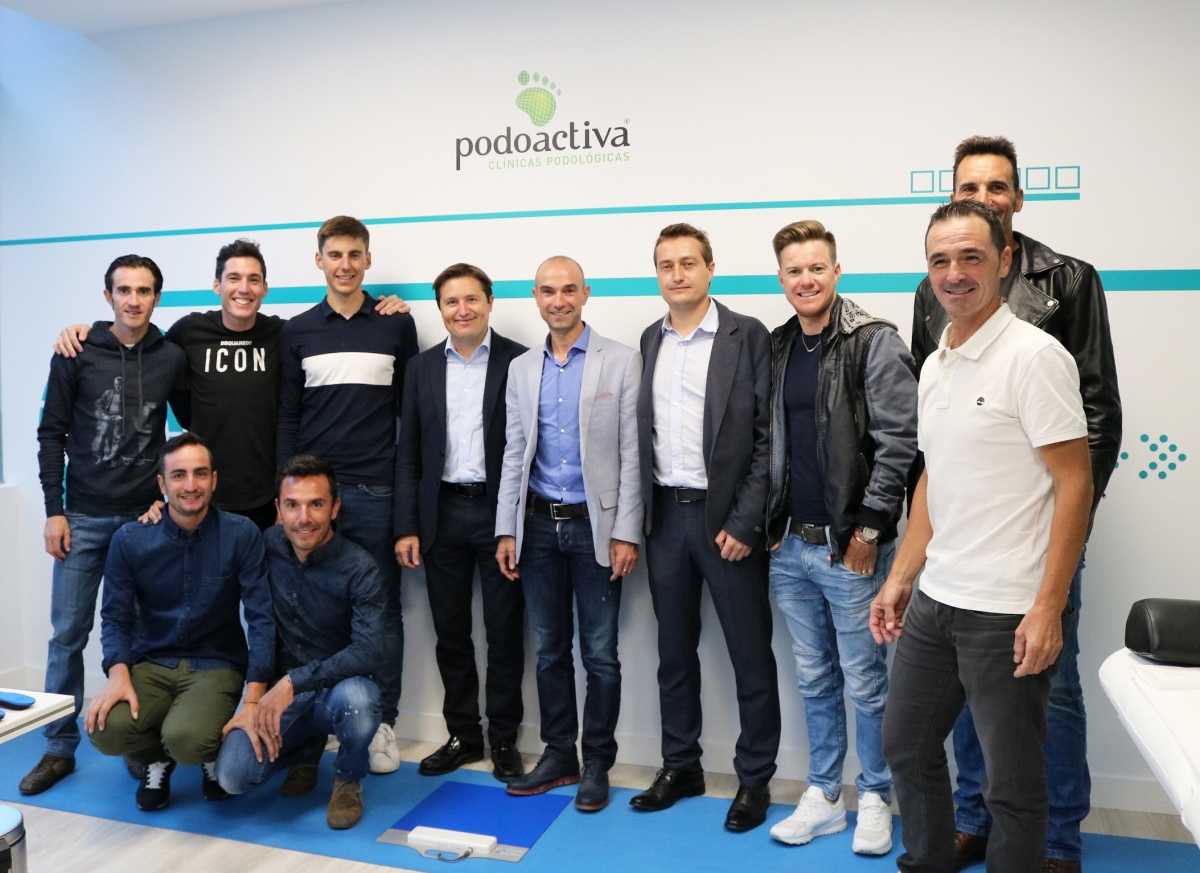 Located in the city ​​center, Andorra Podoactiva Clinic is a unique space in the Principality equipped with the differentiating technology of this company to carry out the biomechanical studies of gait and gait with an exclusive technological protocol, and to manufacture its custom templates.
This technology was presented this Wednesday making a biomechanical study of the footprint of the athlete Marcos Sanza. He was present at the session Josep Maria Missé, Secretary of State for Economic Diversification and Innovation, Victor Alfaro, CEO of Podoactiva and podiatrist for Real Madrid, and the cyclist Vicious Angel, director of Clinica Podoactiva Andorra and eli grandson, podiatrist of the clunique.
"We are very pleased to see the Podoactiva Andorra project become a reality, and to be able to bring our technology and treatments to the Principality as part of our expansion plan. More and more people are becoming aware of the importance of taking care of the health of their feet and reviewing their way of stepping to maintain optimal general health," he said. Victor Alfaro.
For its part, Vicious Angel, director of Clínica Podoactiva Andorra, has highlighted that "podiatry is something very necessary, for health in general, and in the specific case of athletes to prevent injuries and improve performance", and has underlined the interest of this new space in Andorra "taking into account the large number of professional athletes who have settled in the country in recent years, and the great love of sport there is".
Biomechanical studies and personalized insoles
With some 200 square meters, Andorra Podoactiva Clinic is a new space of reference for the world of sports and health in Andorra.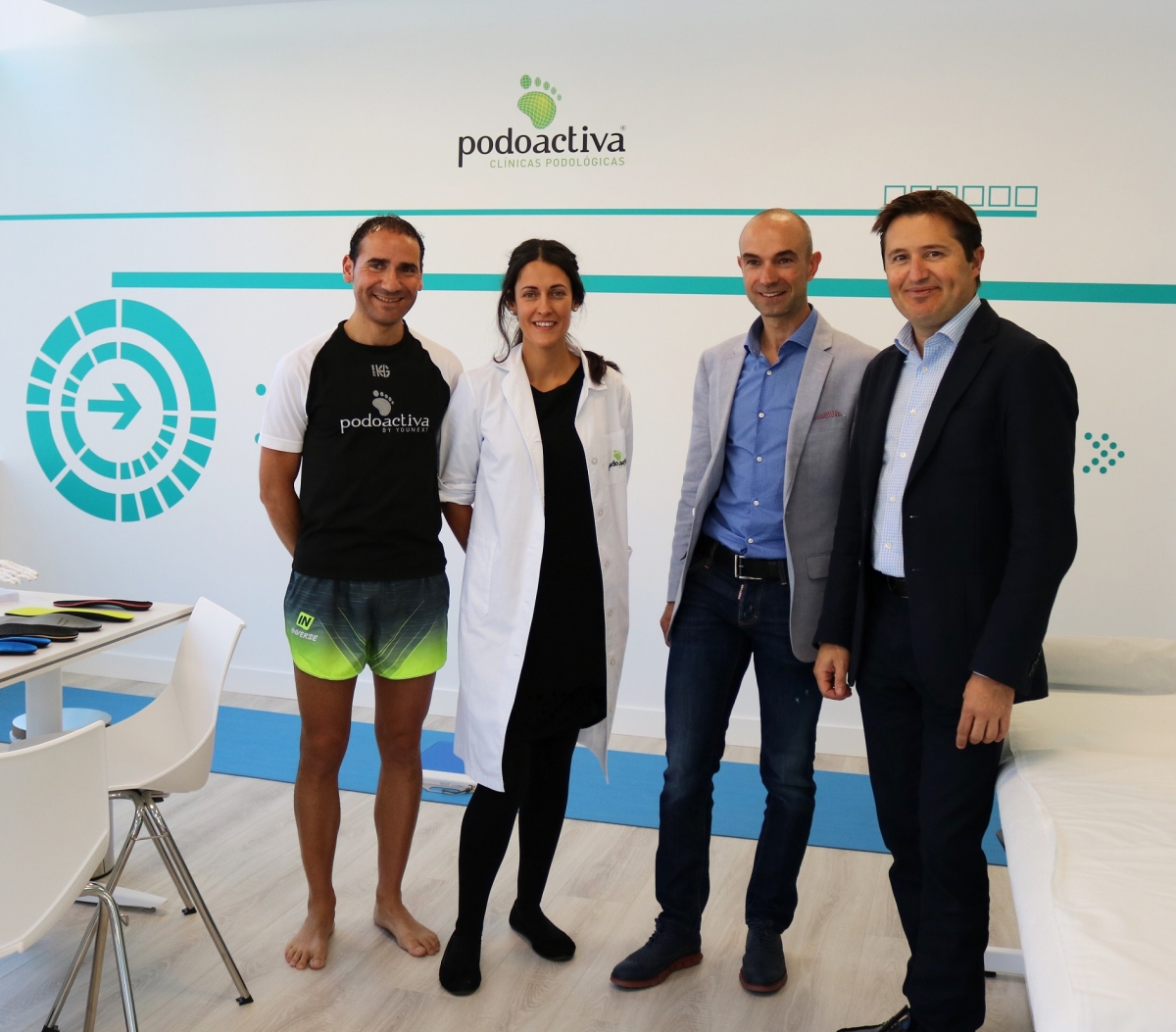 The clinic is equipped with the best technology for the development of gait and foot studies following the Podoactiva protocol and the high-precision foot scanning method using the 3D Scan Podoactiva, patented worldwide, for the prescription of custom templates.
The biomechanics rooms They are equipped with an instrumented treadmill for running analysis and running studies, and have the analysis system Younext 4D, with which the sports gesture of the patients or the march in cases of special complexity is recorded through six high definition cameras.
All these tests allow diagnostics with optimal patient data and maximum precision and, if necessary, prescribe the custom templates of Podoactiva. These insoles stand out for adapting optimally to the anatomy of each foot thanks to the taking of a maximum precision mould, their design by engineers with their own software and for being made with an exclusive alloy of materials.
Andorra Podoactiva Clinic also has cabinets pedicure and consultation rooms for the treatment of pathologies such as mushrooms, ingrown nail, diabetic foot or papillomas, Among others.
Request an appointment at Clinica Podoactiva Andorra here.
Related Posts
18/03/2021

Podoactiva has been chosen as one of the 35 benchmark European startups in the field of sports technology and applied innovation...

17/03/2021

We continue to walk alongside Real Valladolid after more than a decade at their side. Alberto Fernández, expansion director of Podoactiva, and...

11/03/2021

Our Podoactiva Vigo Clinic has opened its doors in the city of Pontevedra. It is our first own center that we inaugurated in...
Recommended Podoactiva services