Athlete's foot. Types of infection and tips to prevent it
11 May 2022
One of the most popular and well-known foot pathologies in society is Tinea Pedis or athlete's foot, a fungal infection which is normally easy to spot as it is visible by the dermal peeling, sometimes smelly y upset due to the itching it causes.
Athlete's foot is characterized by bad foot odor, among other symptoms.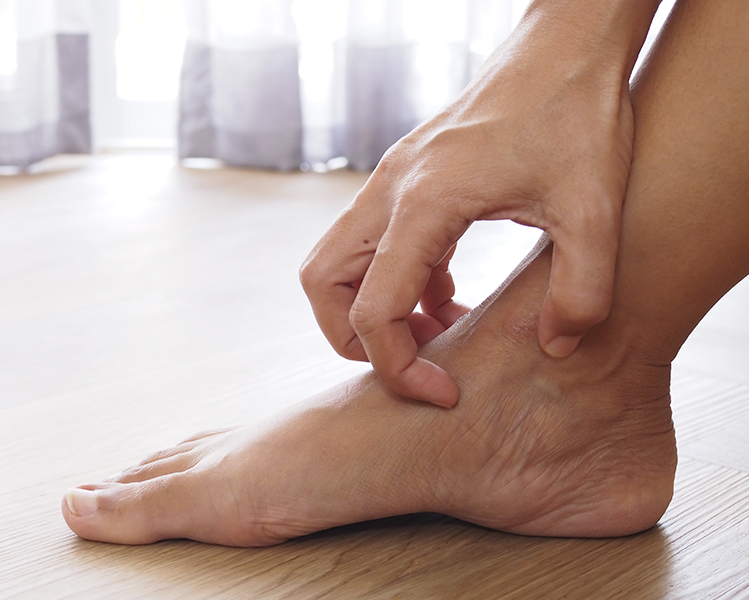 WHAT IS ATHLETE'S FOOT?
It is a dermal fungal infection that can be expanded along the plantar area of ​​the foot, with affection in one or both feet, but where it has the highest incidence and where it usually debuts is in the interdigital zone. It occurs more frequently in males and is generally caused by dermatophytes, although it can rarely be seen caused by a different fungal strain, such as Candida, these lesions being more exudative.
Since it is an infection, what we are most interested in is the early detection to initiate treatment, preventing the spread or contagion to the rest of the foot, to the other foot, or to other people. For this, in each podiatric consultation, a comprehensive examination of the entire plantar area, since for obvious reasons (age, obesity, injuries, etc.) many people are not able to have a good view of the plantar area of ​​the foot.
Whether in a biomechanics consultation or in a chiropody session, the professional should explore the area between the fingers, as this is where the infection usually begins.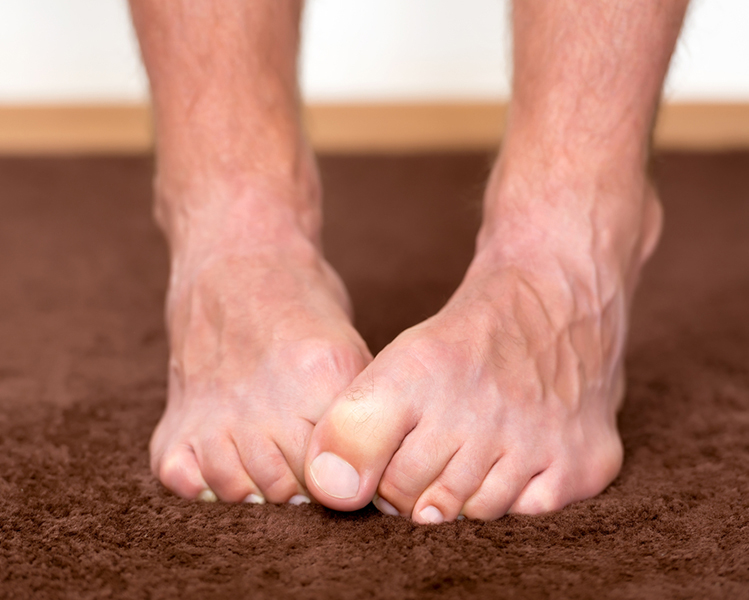 WHO IS AFFECTED BY ATHLETE'S FOOT?
This is a typical pathology of athletes or mountaineers (hence its name) due to the excess moisture accumulated inside the shoe by the physical activity and maceration that can cause the sudor or the use of certain products such as petroleum jelly.
Athlete's foot is usually more common in men and athletes.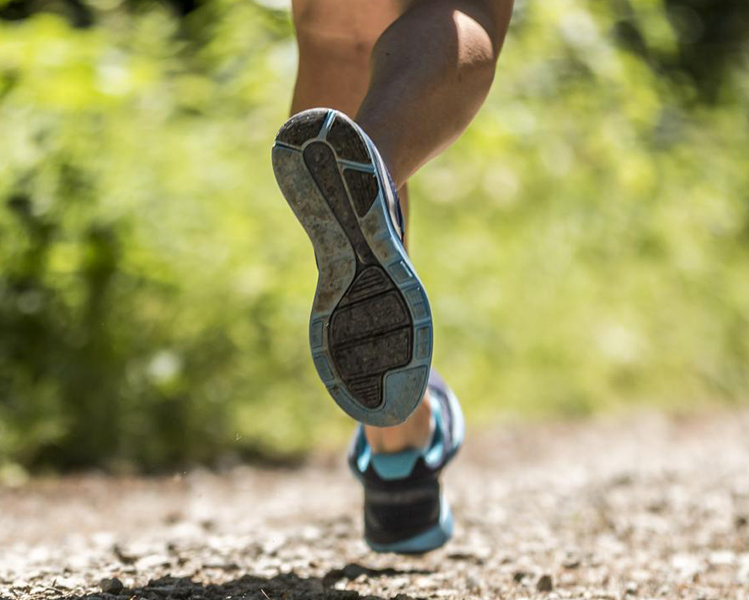 HABITS THAT CAN HELP PREVENT ATHLETE'S FOOT
- GOOD HYGIENE
Wash the interdigital area correctly and not just drop the water in the shower on it.
– BARRIER METHODS
El use of flip flops in areas like common showers, whether hotels, swimming pools or gyms.
– PROPER DRYING
Properly dry the interdigital zone and plantar area before getting dressed.
– AVOID EXCESS SWEATING
use media to treat excess sweating hyperhidrosis, such as the application of talc. Talc creates a barrier which dries and prevents sweat from macerating the skin and penetrate virus, bacteria u mushrooms.
– SOCKS MADE WITH QUALITY MATERIALS
If hiking and intense physical activity are carried out for a long time, it is advisable to always carry Socks of quality materials that breathe just like footwear. It is also important to bring another pair of replacement socks.
Taking care of the hygiene of our feet is taking care of our health.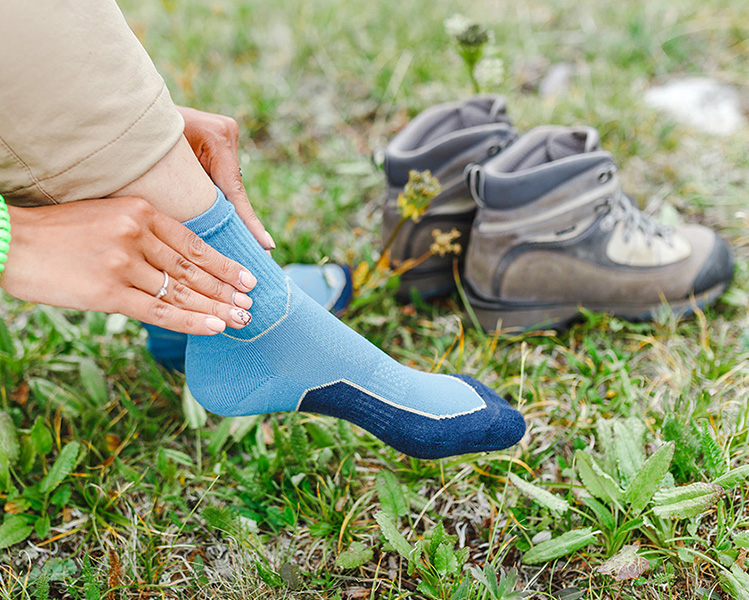 CLASSIFICATION OF ATHLETE'S FOOT ACCORDING TO THE STRAIN OR THE AFFECTED AREA
1- INTERDIGITAL TINEA PEDIS
Is the more common. As the name itself indicates, the location is in the interdigital zone, in all or in a single finger. It is quite characteristic for odor which gives off
2- TINEA PEDIS MOCCASIN
Also known as dermatophytosis. It spreads across the plantar area and appears as a peeling skin.
3- INFLAMMATORY TINEA PEDIS
Es very smelly and is visually characterized by the appearance of small papules that can be drained. These papules are located on the inner side of the foot, although they can also be found in the sole of the foot, mostly in the plantar vault.
4- Ulcerative tinea pedis
It is located in the interdigital zone generally and appreciated deeper injuries with more humidity and exudative.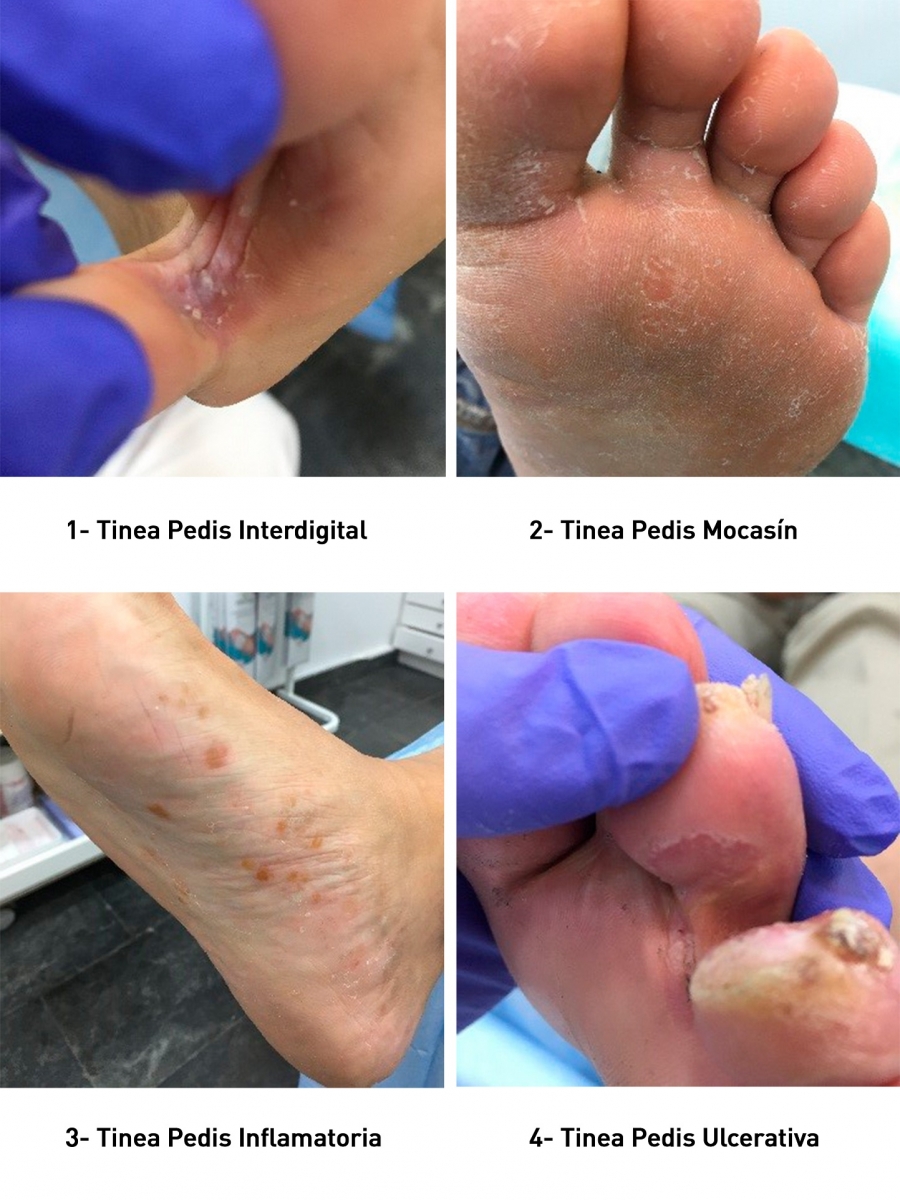 El treatment It generally consists of the application of creams or gels (there are numerous commercial brands) in the plantar or interdigital area of ​​the foot. If it were very recurrent, the professional would value the start of a oral therapy.
It is important to emphasize the importance of prevention and maintaining good hygiene habits explained above.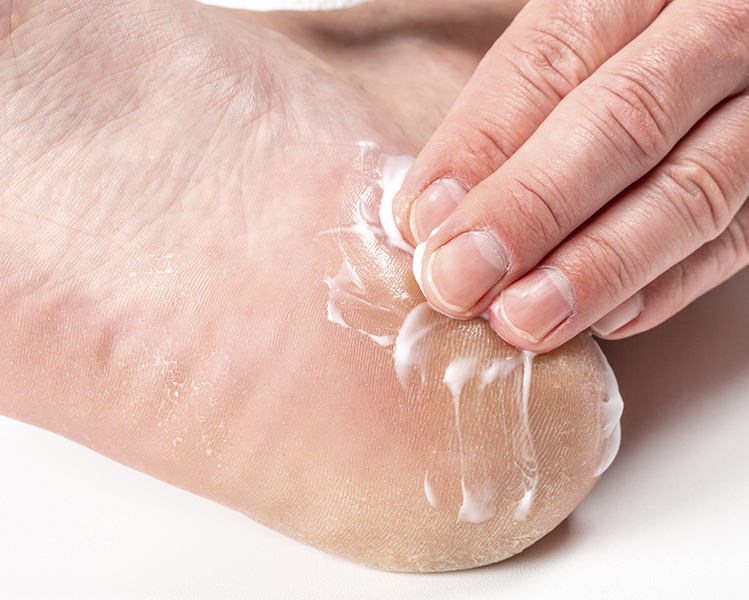 Lucia Maria Mondelo Castro
Related Posts
28/04/2022

If you usually feel itchy in this area of ​​the body and you can't stop scratching (either voluntarily or as a reflex action) it means that...

28/06/2018

Onychomycosis is a nail infection, mainly toenails, caused mostly by dermatophyte fungi. It's a pathology...
Recommended Podoactiva services