Podoactiva Palma opens, a unique space on the island for podiatry and biomechanics
22 June 2017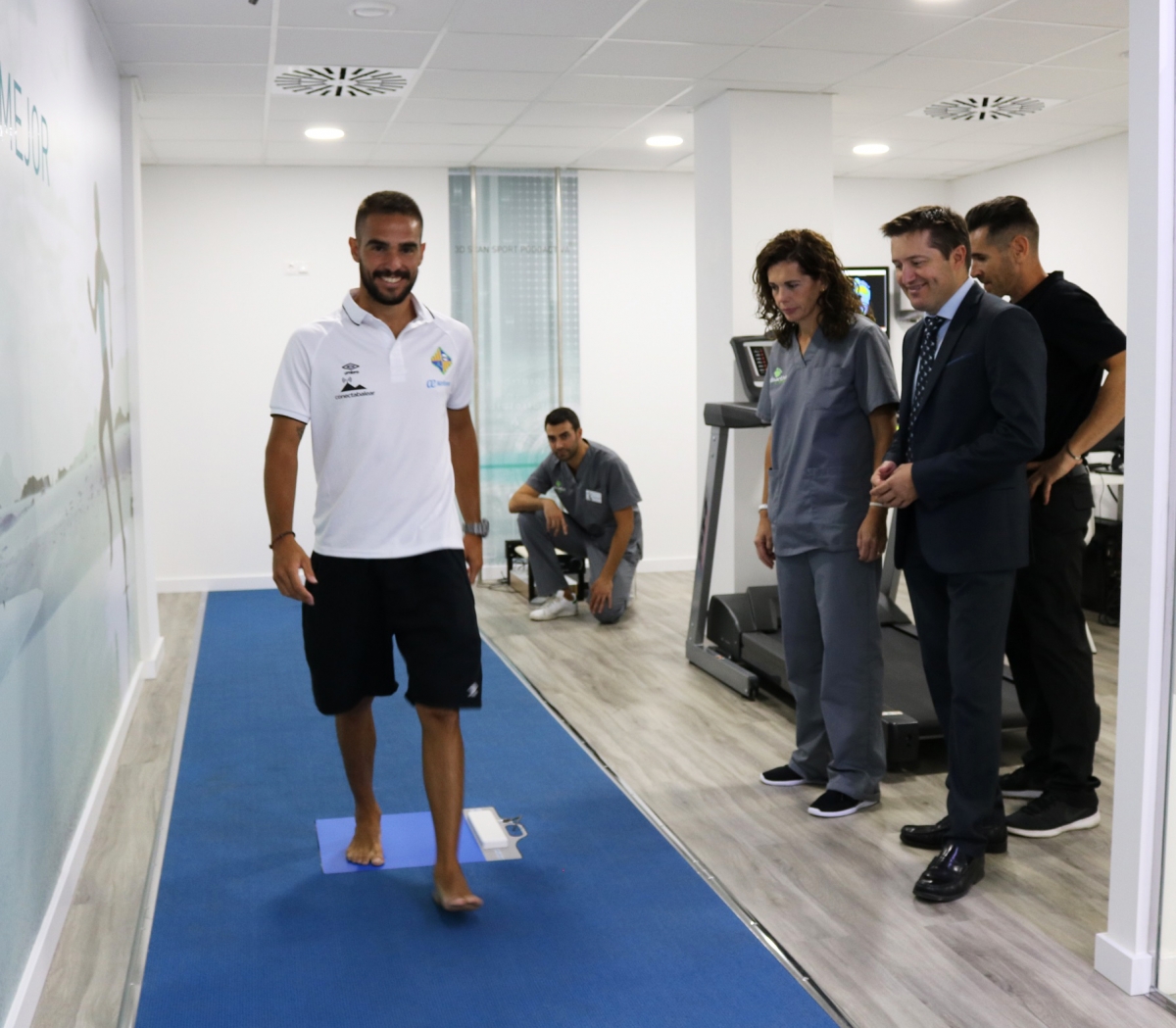 After 10 years in various podiatry units in hospitals and health centers in Mallorca, today we have inaugurated Podoactiva Palma Clinic (C/ Julián Álvarez, 14), the first monographic clinic at street level on the island.
The event was attended by Victor Alfaro, CEO of Podoactiva and Real Madrid podiatrist, and Conchi Salom, podiatrist expert in biomechanics and head of Podoactiva Palma, and the company's team of professionals, made up of ten people.
In the presentation there have been demos of the biomechanical study with the Podoactiva protocol to the Palma Futsal player Francisco Jesús Jiménez, 'Boy'. "With Clínica Podoactiva Palma we reinforce the presence of Podoactiva in Mallorca after ten years of service in different centers, and it allows us to provide a better service to our patients," said Conchi Salom.
Podoactiva Palma Clinic
Over Sqm 200, Clínica Podoactiva Palma is a unique space on the island equipped to develop Podoactiva differential consultation protocols for the biomechanical study of gait and the tread, tests with high speed video shooting and kinematic analysis of gait, and foot scanning with the 3D Scan Podoactiva, exclusive high-precision method patented worldwide.
The clinic has a 15 meter indoor track y instrumented treadmill for race and running analysis, and analysis with the system Younext 4D, with which the sports gesture is recorded with 4 or more high-definition cameras in high-performance tests or for the biomechanical analysis of the foot or gait in cases of special complexity.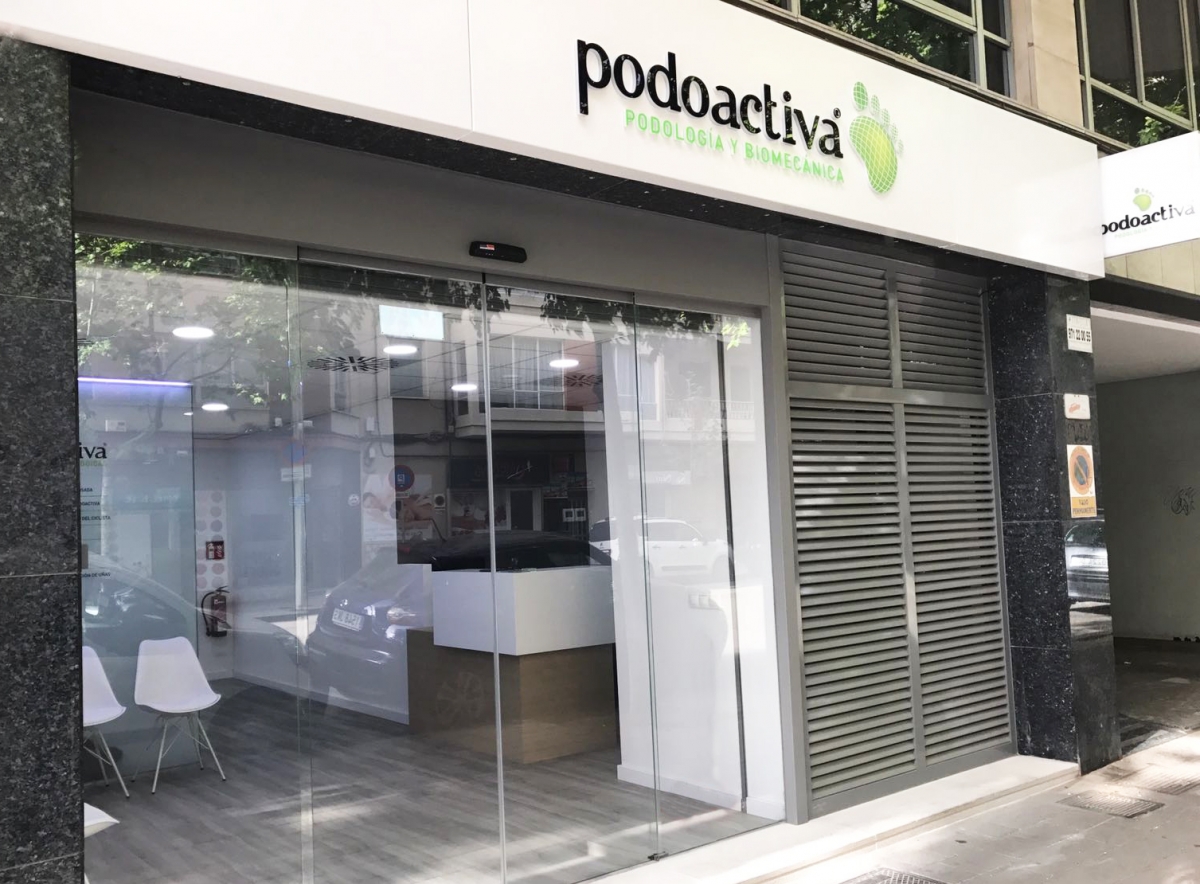 In addition, it provides services for the realization of chiropody (hardness, calluses, assessment, etc.) and podiatric treatments (fungi, ingrown nails, etc.).
Podoactiva Palma also has a specific room for Younext Bike, biomechanical studies for cyclists aimed at preventing and treating injuries and improving performance, using for it exclusive technology and last generation. With the quality and experience accumulated by Podoactiva in the field of biomechanics and thanks to a multidisciplinary team led by physiotherapists and cycling experts, this system was developed that analyzes all the possible parameters of the athlete on a bicycle.
Marga Fullana, world champion in mountain biking; the tennis players Pedro Clar and Yvonne Cavallé, Paralympic athletes such as the paddler Adrián Castaño and the athlete Joan Munar or teams such as the Palma Futsal indoor soccer team or the Bahía de Palma basketball team, are some of the athletes and local entities that already trust Podoactiva treatments, a company that in Mallorca supports numerous sports events and events. Last year it was recognized by the AGEPIB, the Association of Professional Sports Managers of the Balearic Islands, with the award for his work in support of sport and sports sponsorship.
Make an appointment at Podoactiva Palma Clinic here.
Related Posts
18/03/2021

Podoactiva has been chosen as one of the 35 benchmark European startups in the field of sports technology and applied innovation...

17/03/2021

We continue to walk alongside Real Valladolid after more than a decade at their side. Alberto Fernández, expansion director of Podoactiva, and...

11/03/2021

Our Podoactiva Vigo Clinic has opened its doors in the city of Pontevedra. It is our first own center that we inaugurated in...
Recommended Podoactiva services