Podoactiva Olavide opens in Madrid, a reference clinic for foot surgeries
March 28 2017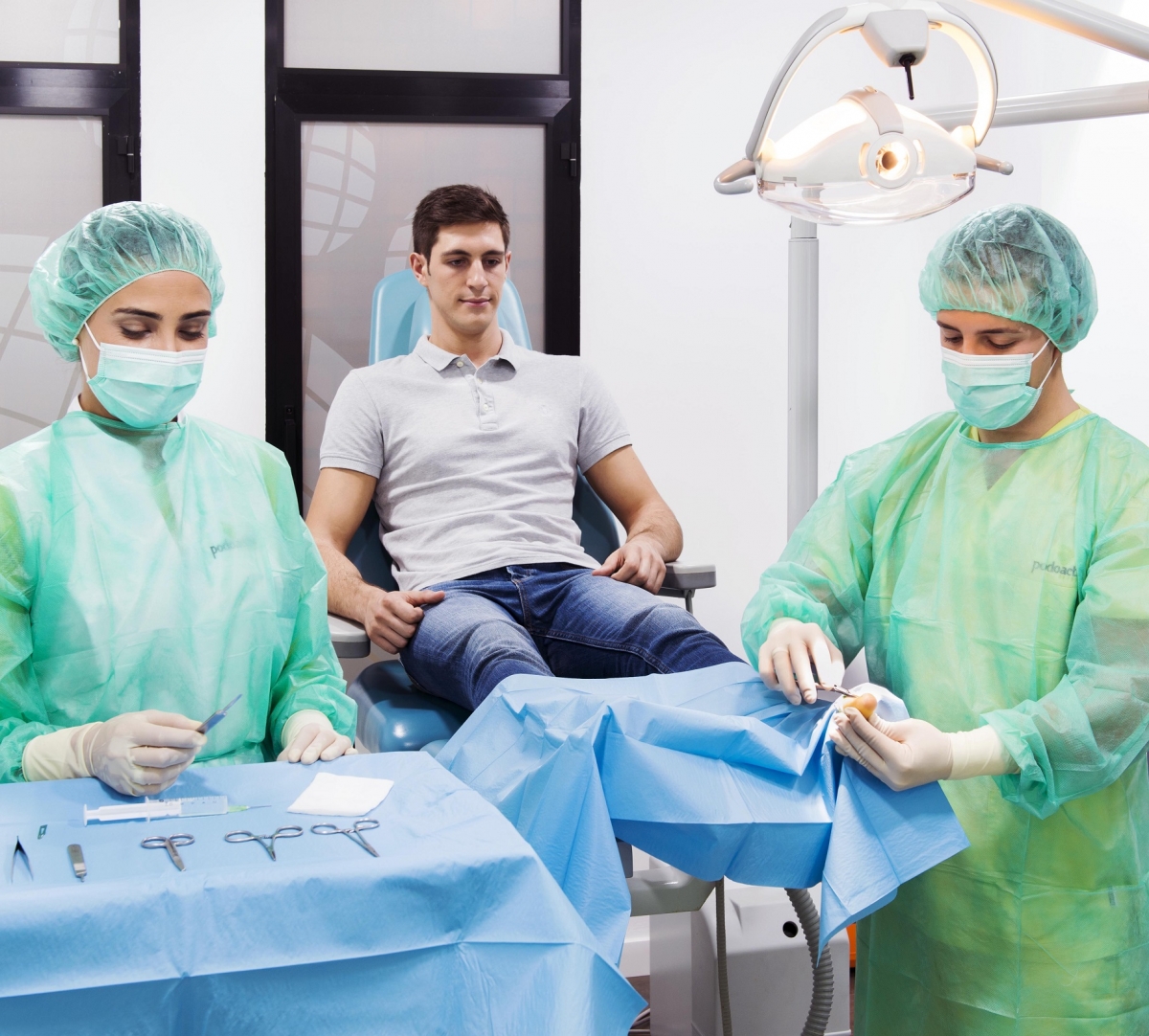 Podoactive, within expansion plan for podiatry and biomechanics clinics at street level developed by the company throughout this year, has opened the new center Olavide Podoactiva (Santa Feliciana Street, 7, Phone: 91 159 45 45), in the Chamberí neighborhood of Madrid.
It is a space directed by the expert in biomechanics and surgery of the foot Raúl Ramos, endowed with the latest technology and with spacious rooms for the treatment of podiatry and biomechanics pathologies, an X-ray room, a pre-surgical area, an outpatient surgery area and a post-surgical recovery area.
Here they are made foot interventions on an outpatient basis with local anesthesia, where the patient can walk home a few hours after the intervention. Among other pathologies, Olavide Podoactiva bunions, tailor's bunion, claw toes, metatarsalgia, Morton's neuroma, plantar fasciitis, calcaneal spur, ingrown toenail, hammer toe, infant flat foot and adult flat foot, Hallux rigidus, foot osteoarthritis or exostosis are intervened.
"Given the demand for these treatments and interventions, we have launched this pioneer center and endowed with latest advances in diagnosis and surgery to be able to complete the treatments and offer more services to our patients", explains Raúl Ramos, director of Podoactiva Olavide.
The new clinic also has a Biological Therapy Unit which is dedicated to treatments applied through the technology of Plasma Rich in Growth Factors. "It is a treatment that allows us to obtain proteins with a high capacity for tissue regeneration, and apply them in injury recovery processes to accelerate and improve them," explains Ramos, a therapy that many athletes already benefit from. The center is also equipped with fluoroscopy system (interventional radiology system in real time) for the diagnosis and treatment of all types of bone pathologies, and an ultrasound machine for the diagnosis and treatment of soft tissue injuries.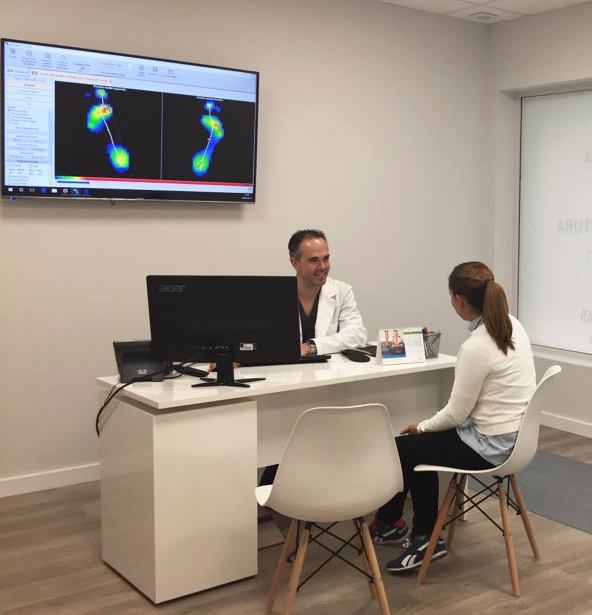 Chiropody and biomechanical studies of gait and footfall
Olavide Podoactiva also has cabinets pedicure for the treatment of calluses, papillomas, ingrown nails and other podiatric treatments, and biomechanics rooms to carry out the biomechanical studies of gait and footfall following Podoactiva's exclusive protocol, which includes exploration on a stretcher, pressure platform, stability tests, plantar footprint studies, high-speed video recording and kinematic analysis of gait and foot scanning with the 3D Scan Podoactiva, patented worldwide. The clinic has the analysis system Younext 4D to record the sports gesture in high performance tests or biomechanical analysis of the foot or gait in cases of special complexity.
Biomechanical studies of the gait or footprint are the initial studies that allow diagnosing possible pathologies or dysfunctions, and prescribing custom templates if they are required for corrective treatments.
Information of contact by Podoactiva Olavide here!.
Related Posts
05/04/2021

Clinodactyly, a term commonly known as crooked or deviated fingers, refers to the deformation of one or more fingers with a...

24/03/2021

In what week do the feet begin to form? And the fingers? Do nails grow during pregnancy or at birth? When do they form...

15/03/2021

Haglund's syndrome (or insertion tendinopathy) is a pathology characterized by the presence of an exostosis (growth...
Recommended Podoactiva services