A group of soccer children from Japan visit the headquarters of Podoactiva
03 2020 December
From Japan to Huesca! Un group of japanese soccer players, between 8 and 14 years old, visited our Podoactiva headquarters en Huesca thanks to a international sports program organized the SD Huesca, Alcoraz Foundation and the Japanese group Wakatake Group.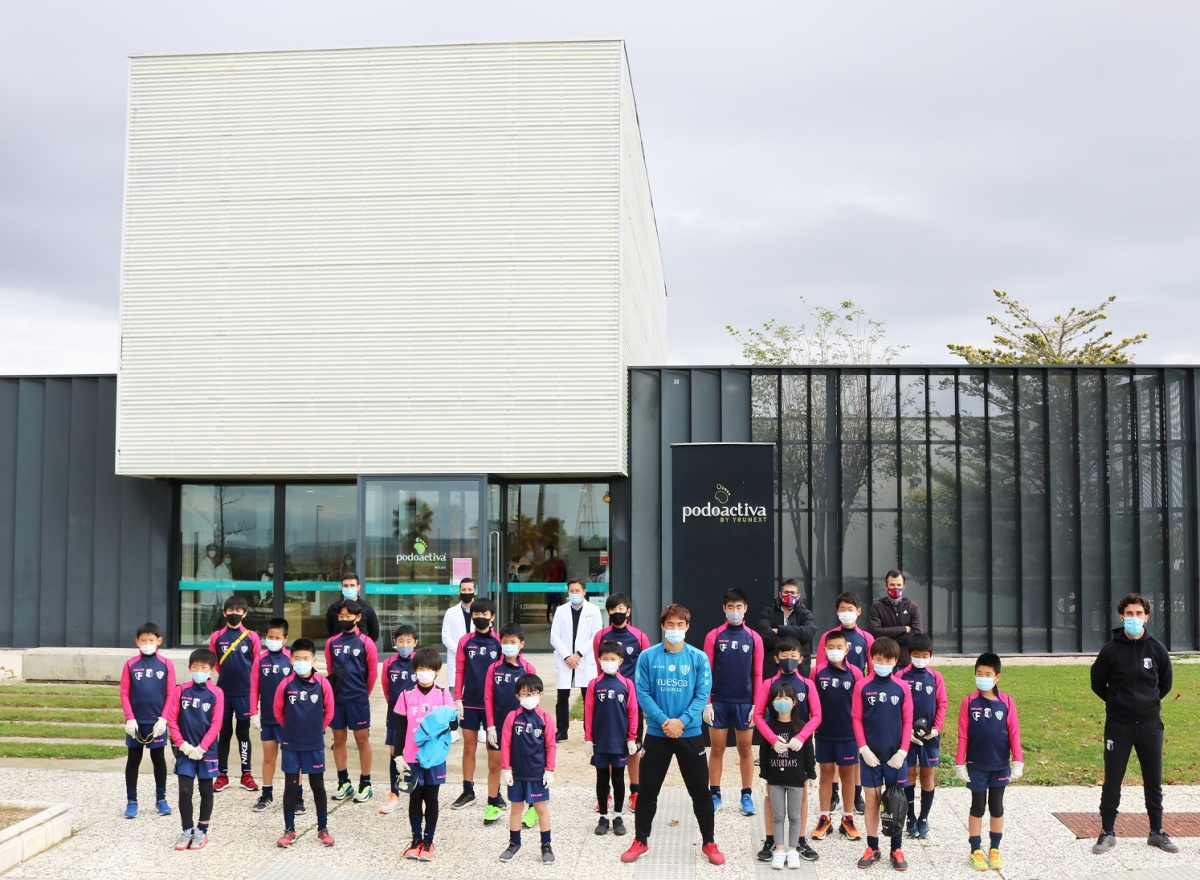 During the visit to our facilities, we show them the parts of our biomechanical study of the tread, with a live demonstration, our technology and we wanted to surprise them: meet Shinji okazaki, SD Huesca player, in a meet & great. Okazaki recounted his experience in Huesca lands and in the world of football. In addition, the children had the opportunity to make some questions and get to know your most personal side.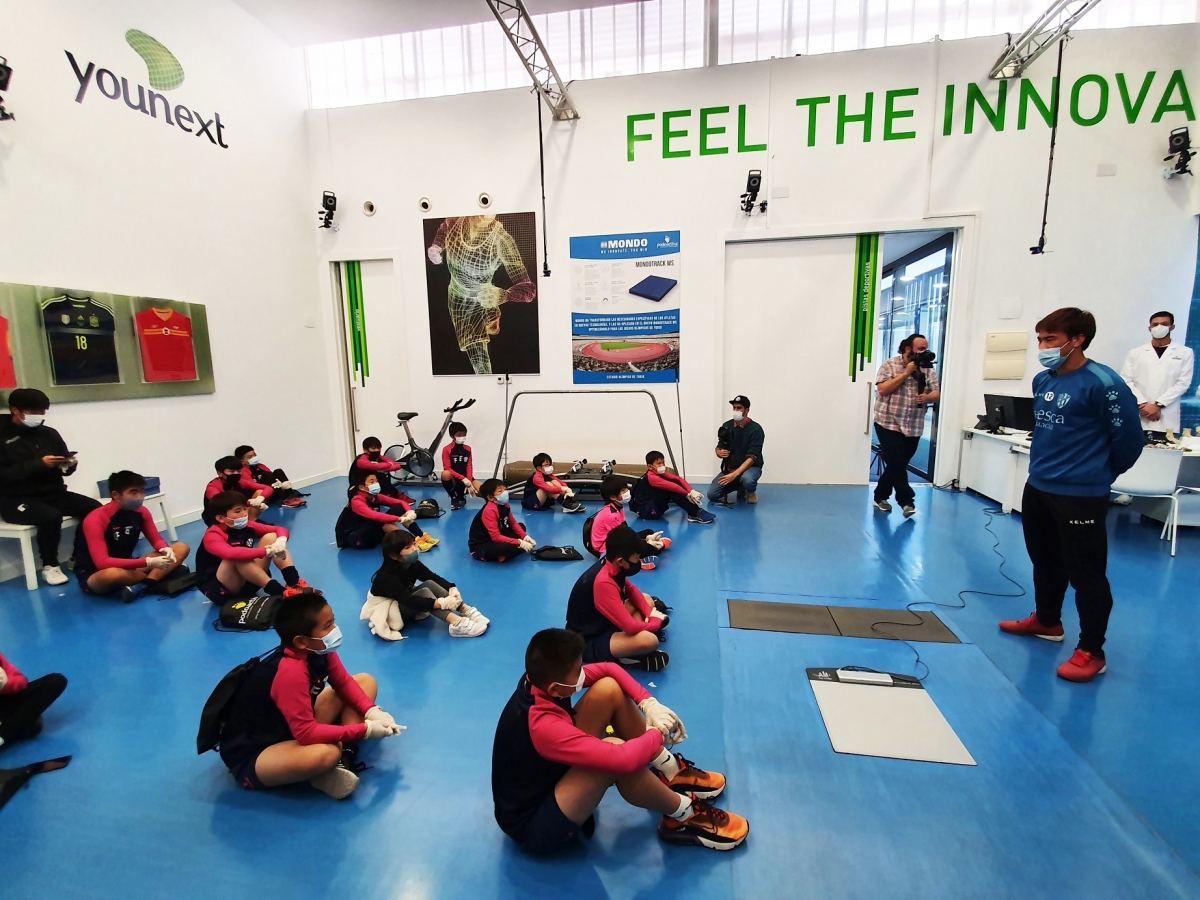 At the end of the meet & great, our team of Younext Football Protection scanned the shinbones of all the little soccer players to perform their custom shin guards with an exclusive design to each of them. "It is a pleasure to welcome you to our home, at the Podoactiva headquarters. As a detail, so that you can continue to enjoy football safely and take a memory of this experience, we are going to design each one of you some custom shin guards", he pointed Victor Alfaro, CEO of Podoactiva, during the visit.
Okazaki was in charge of delivering personalized shin guards to each child at the San Jorge soccer field.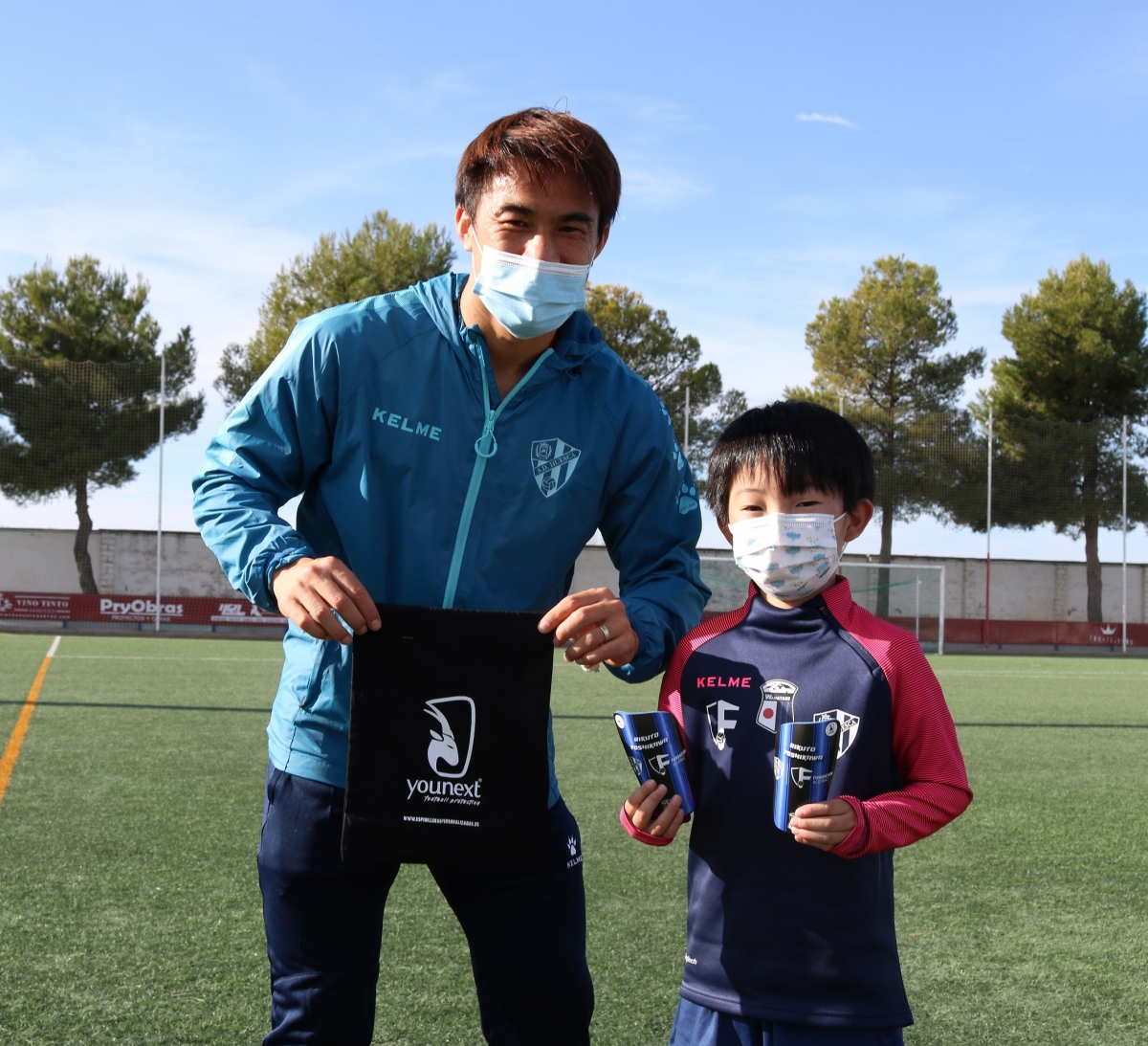 On the other hand, there was also Juanjo Camacho placeholder image, from the Alcoraz Foundation, who thanked the children for their visit. "For us it is a pleasure to have you here, in Huesca. today you are in partners, a leading company in podiatry and biomechanics, which treats more than 3.500 elite athletes, of which many are footballers of the best teams in the world", commented the former SD Huesca captain.
We encourage you to see this video so you don't miss a single detail how they lived it
Many thanks to Fundación Alcoraz and SD Huesca for having us, it has been a pleasure to welcome you to our headquarters!
Related Posts
18/03/2021

Podoactiva has been chosen as one of the 35 benchmark European startups in the field of sports technology and applied innovation...

17/03/2021

We continue to walk alongside Real Valladolid after more than a decade at their side. Alberto Fernández, expansion director of Podoactiva, and...

11/03/2021

Our Podoactiva Vigo Clinic has opened its doors in the city of Pontevedra. It is our first own center that we inaugurated in...
Recommended Podoactiva services