We release the new Podoactiva Mobile Unit with the latest technology in clinical podiatry
Feb 20 2020
At Podoactiva we continue to renew ourselves and bet on the rural environment, for this reason, this year 2020 we have launched the new Podoactiva Mobile Unit to continue touring the towns and corners of Aragon.
Innovative equipment with the latest technology in clinical podiatry (treatments of corns, calluses, fungi, etc.)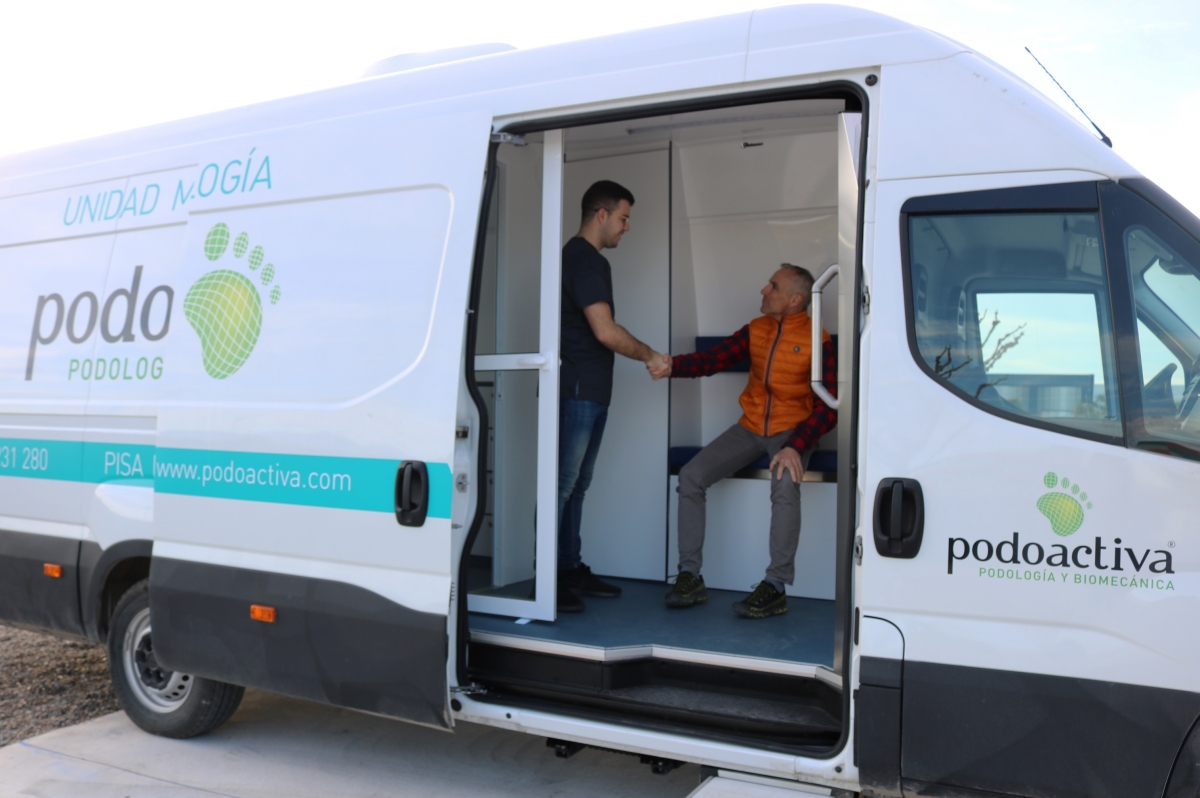 Since our beginnings in the year 2006, in Tierz (Huesca), one of the objectives of Podoactiva was take the podiatric treatments at rural with more deficit of services.
More than 15 years ago, the Podoactiva Mobile Unit was launched in a pioneering way in Spain
through our Podoactiva Foundation, since more than 15 years, we perform a podiatric care in those localities where patients do not have access to these services.
Our podiatrists visit those towns that, due to their small size, do not have a Health Center or the service of these Professionals bringing them closer foot care, especially at older people.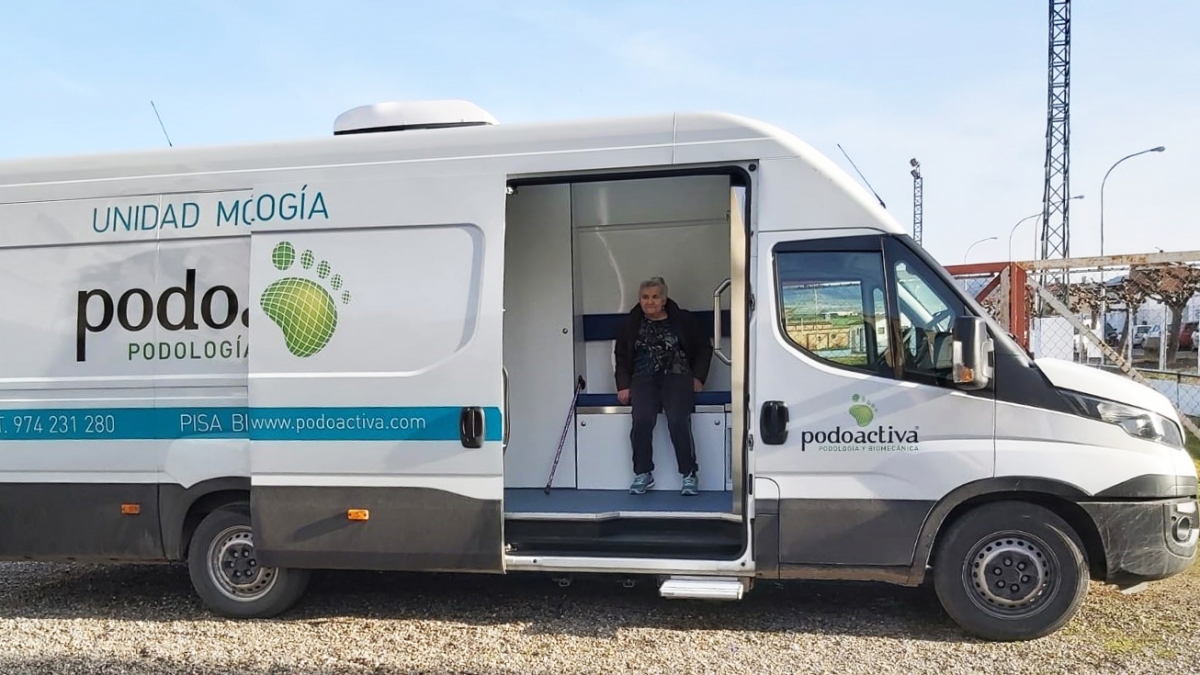 Javier alfaro, technical director of Podoactiva, highlights that "the unit has a waiting room, a podiatric chair with state-of-the-art polishing and suction systems, a air conditioning and lighting that meets the same standards as our clinics and, above all, rigorous sterilization protocols of all the instruments.
The Podoactiva Mobile Unit serves more than 6.000 people in rural areas each year in more than 150 towns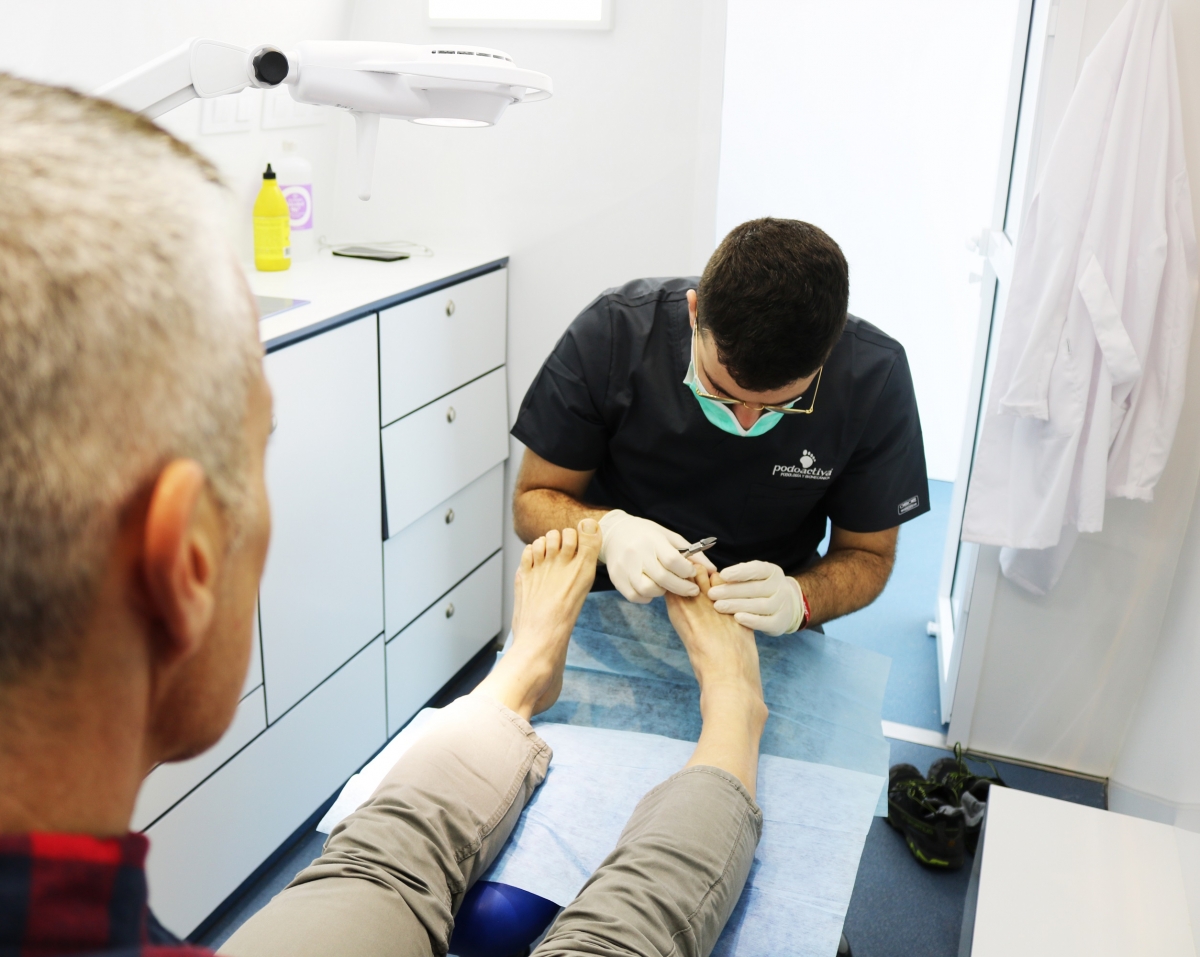 With our Mobile unit we serve more than 6.000 people each year from more than 150 villages from different regions of the provinces of Huesca and Zaragoza; such as the Comarca de La Litera, Jacetania, Comarca de Belchite, etc.
The Mobile Unit is highly valued by patients, especially by the elderly, since many of them have more difficulty moving to urban centers.
"This is a service that is very well received because we bring the podiatrist at the door of the house. We have always opted for rural world and we believe that it is very important to bring the podiatric care to the people whose population is usually elderly since treating the problems that the elderly people on the feet is essential to improve your quality of life"Says Victor Alfaro, CEO of Podoactiva.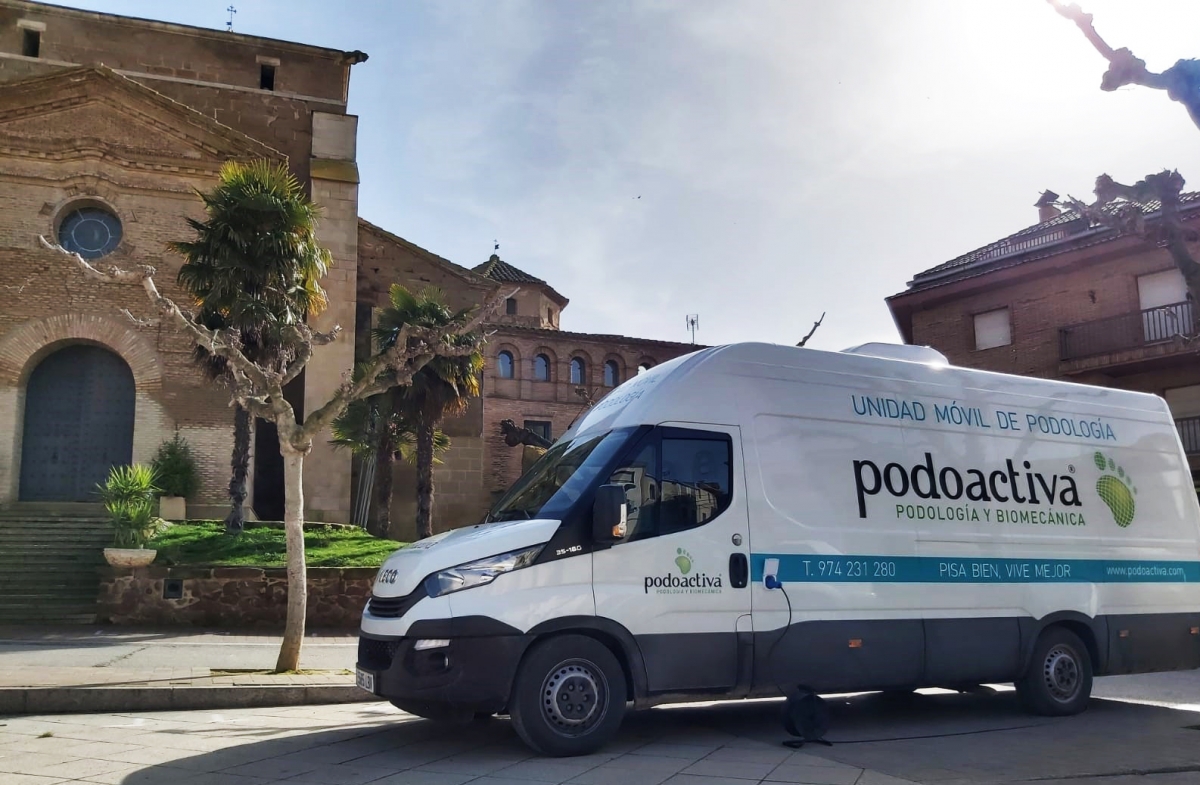 La Mobile unit allows patients in the villages to receive different Services like pedicure which is the most demanded. This includes therapeutic nail trimming and trimming, delamination of hyperkeratosis (hardness), treatment of calluses y helomas, heel milling, etc. Thus, with this treatment the appearance of ingrown nails, nail fungus, papillomas, helomas, pain caused by the appearance of calluses, etc.
In addition, we also do review of custom templates and diagnosis of possible pathologies which, if necessary, are referred and treated in a Podiatric Unit or Podoactiva Clinic.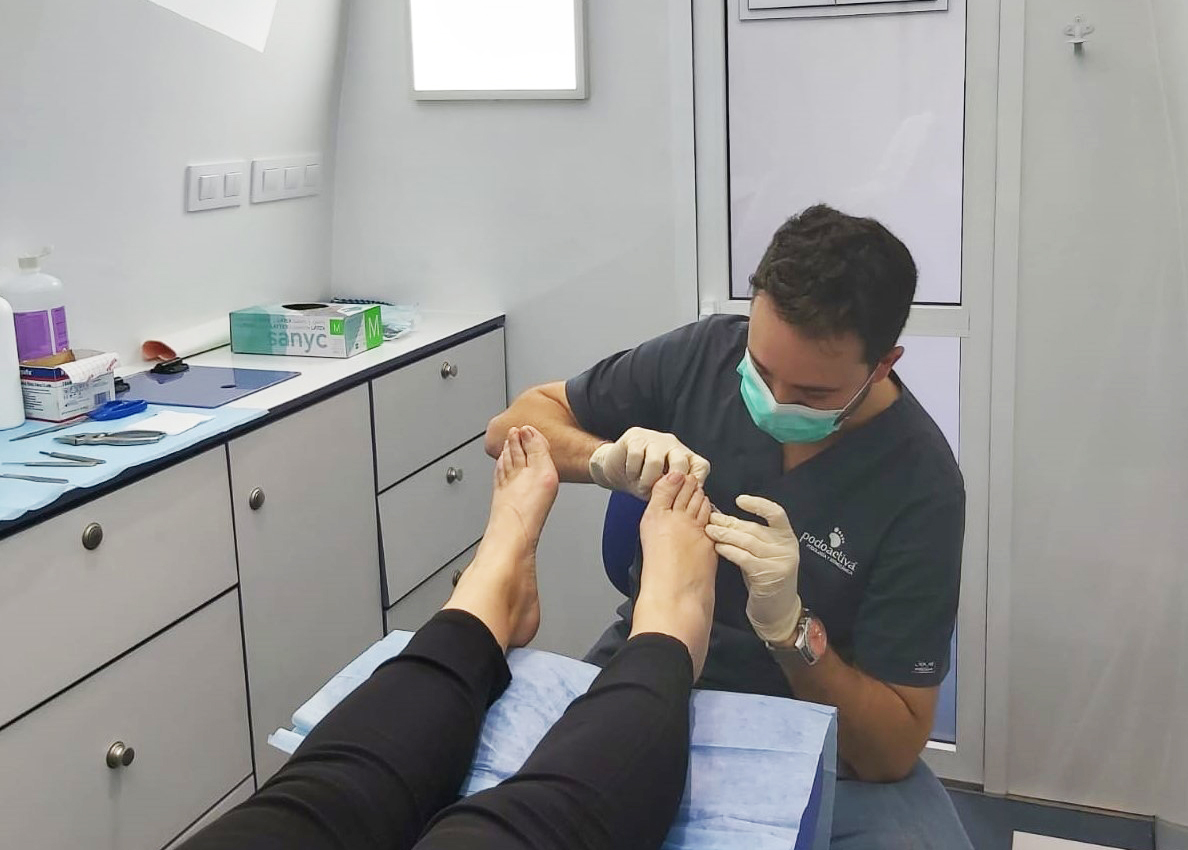 HOW CAN THE VILLAGES CONTACT TO ENJOY THIS SERVICE?
"What must be done so that the residents of a town benefit from this service? How is it managed?"These are the questions What else do patients who discover this service ask us?
Podoactiva Foundation done agreements with counties and municipalities in which this service is not available and it may be interesting for their neighbors to receive it. The beneficiaries are informed of the visits of the Mobile Unit through the Health services of their respective municipalities and specify their phone appointment in Podoactiva.
Ultimately, the lack of awareness that, in general, there have been about the importance of foot care throughout life, the bad communication who suffer the small enclaves of the territory and hardness which has traditionally imposed the rural environment to its inhabitants with the consequent repercussion on the state of their feet in the mature stage, led Podoactiva to promote this Mobile Unit within its actions of Corporate Social Responsibility.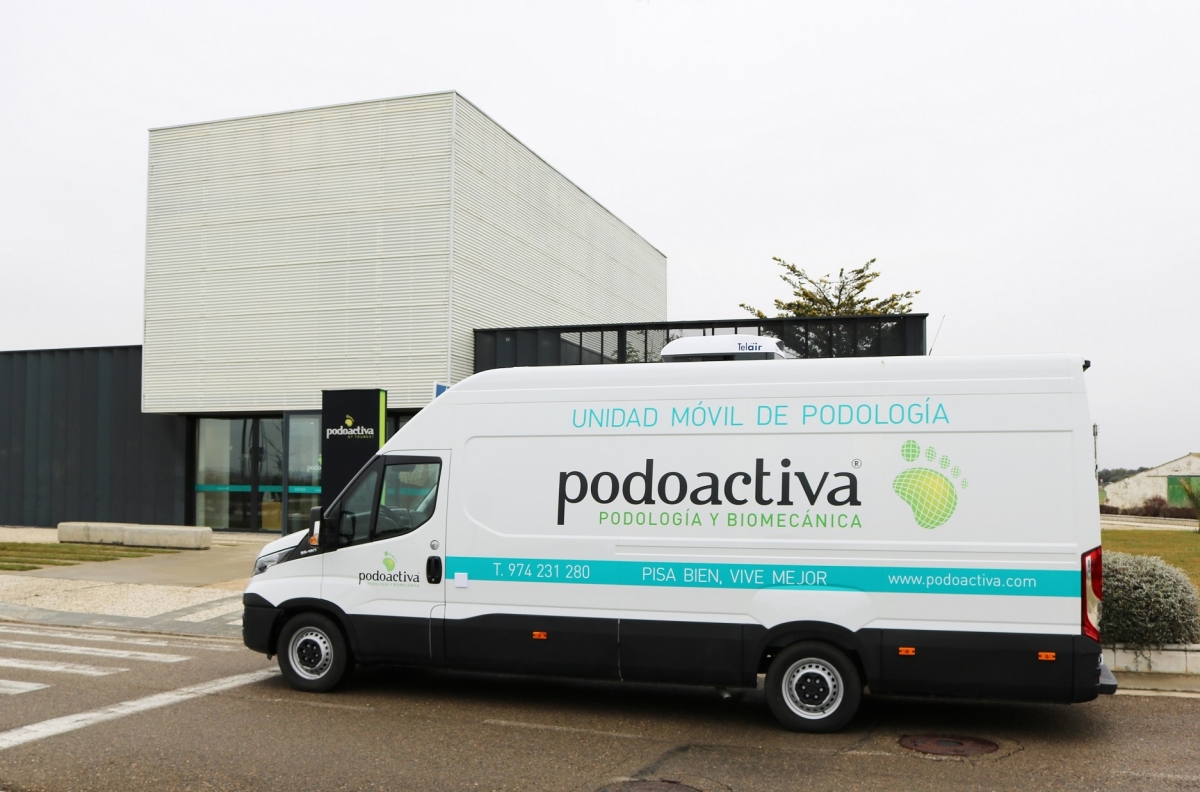 If you are interested in your town receiving this service, you can contact us at 974 231 280 or Traves de info@podoactiva.com.
Related Posts
25/05/2022

Corns or calluses are a very frequent and well-known pathology among the population, in fact, around 3 out of 10 people suffer from them...

26/01/2023

Today, the concept of chiropody is still unknown by much of society. While the older ones know him and...

03/12/2019

Popularly known as "duricias" or "corns", and more technically as "hyperkeratosis", calluses are a very common injury in the...
Recommended Podoactiva services