Pumice. 6 tips to use it on your feet correctly
23 May 2022
We have all heard about the benefits of pumice stone for the exfoliation or removal of dead or dry skin, and, above all, to treat from home the Calluses and hardness from the feet. But… Is it good for the health of our feet? What do I have to do to avoid damaging the skin? Is it for daily use? In this article we give answers to these and other frequently asked questions.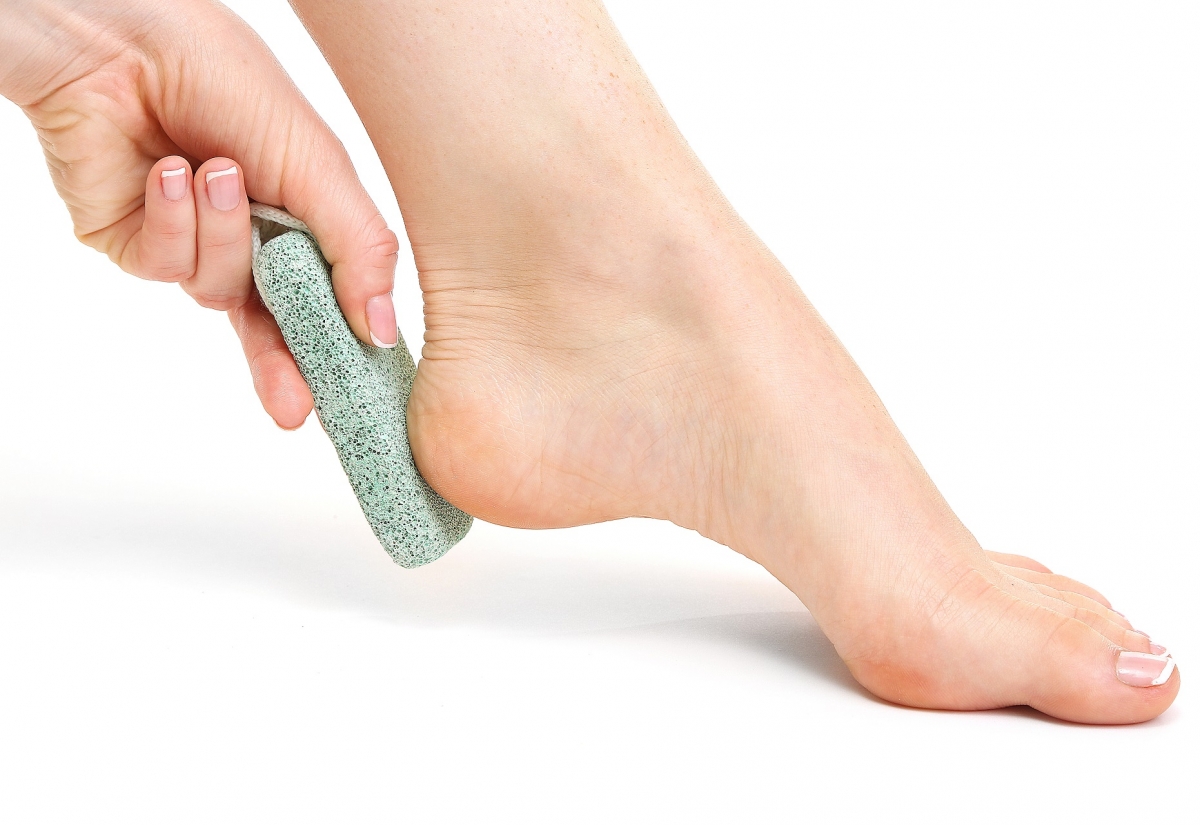 WHERE ARE YOU FROM? WHAT IS IT MADE OF?
The pumice stone (also called "pumita") has its origin in the volcanic magma. It is produced by a very rapid cooling when the magma is expelled and comes into contact with the air, creating that porosity, lightness and roughness that characterizes this stone.
It has several uses, but one of the best known is in foot care cosmetics.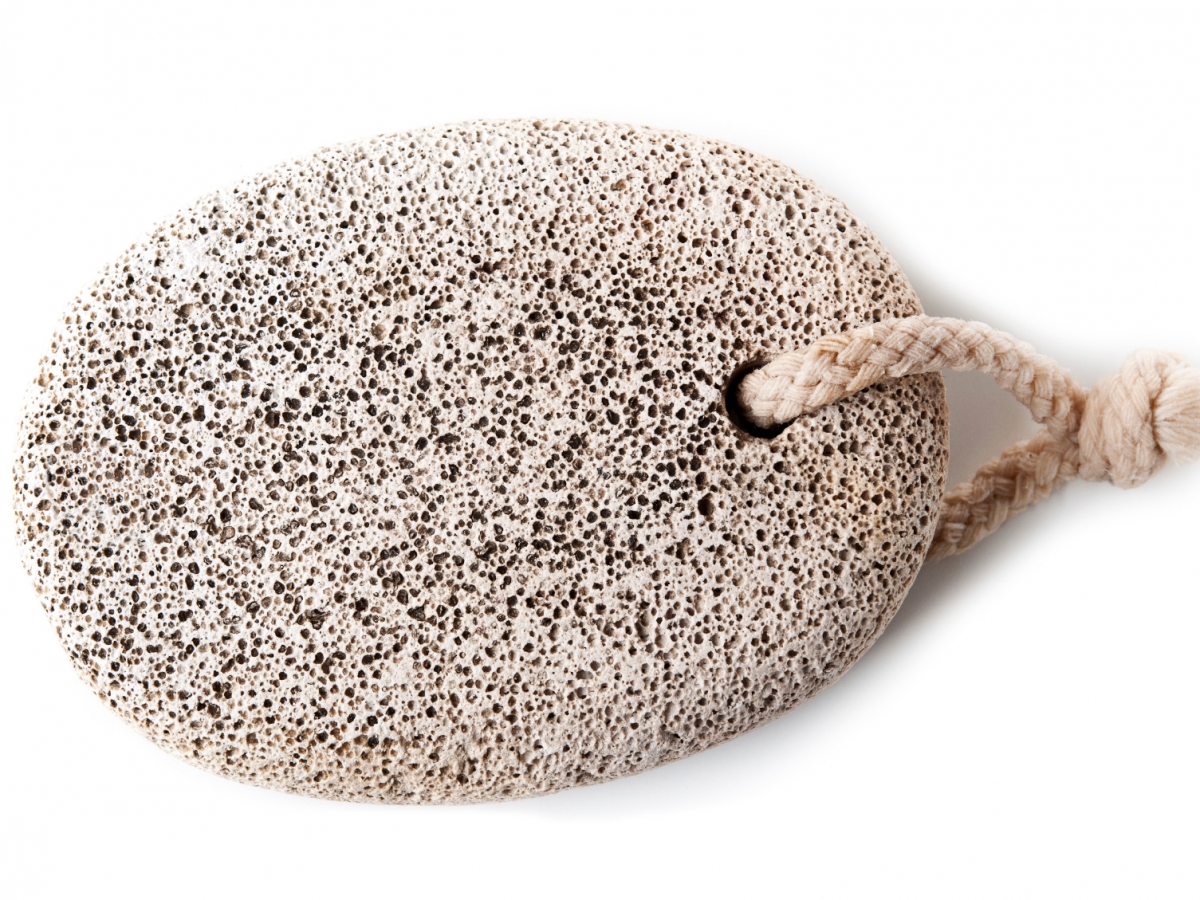 6 TIPS FOR USING THE PUMICE STONE
Thank you to your rough and rough properties it is useful for remove the hardness superficial and spontaneous that are formed in heels or soles. But before using it at home it is important to know several details about it and how to use it correctly following these 6 tips:
1. HYGIENE
Before use, we must ensure that the stone is clean, as well as our feet. It is advisable to soak your feet for a while in warm soapy water, or do it during shower, Ya que the skin softens and it is easier to remove those calluses. In turn, each we must have our own pumice stone and you don't have to share it.
2. USE
performs circular movements around the heels or where skin lesions usually appear so that the treatment is more effective. removal of the hardness y Calluses.
3. CAUTION!
Do not use this stone in the rest of the body, as the skin is much thinner and more fragile and could be irritate or harm easily. What curiosity It is worth mentioning that the skin of the feet is up to 50 times thicker than that of the cheek of the face.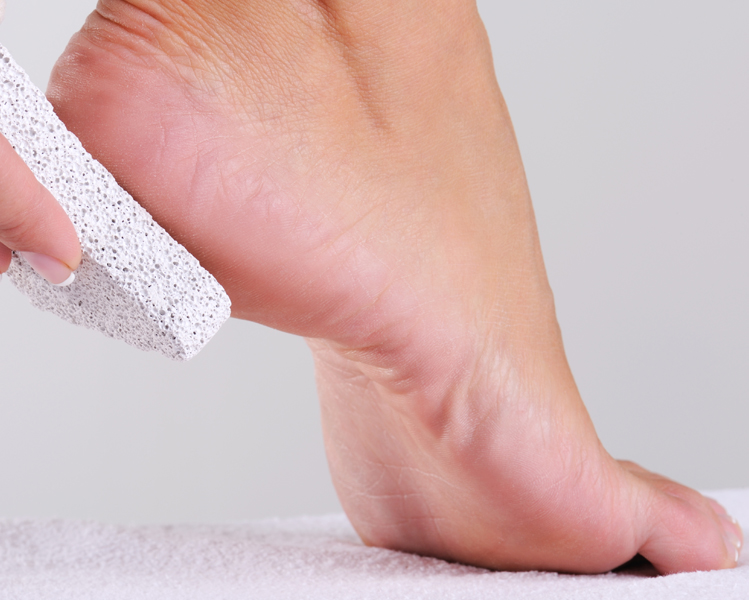 4. DAILY USE?
On healthy feet, you can apply the pumice stone up to three times per week, but superficially and carefully so as not to make you wounds.
5. HYDRATION
After using the pumice stone it is recommended hydrate our feet with specific podiatric creams, although this habit should be daily, since by hydrating our feet we prevent the appearance of calluses, hardness and skin lesions from the feet. In the article "Dry feet. Why is it important to properly hydrate your feet?" all keys are exposed.
6. CLEANING
After each use wash it thoroughly with water and soap, to prevent the bacteria reproduce on the surface and can create a infection. once in a while is good boil it for 5 minutes so that all these microorganisms disappear.
It is important to let it dry and store it in a place without humidity to get away from these bacteria.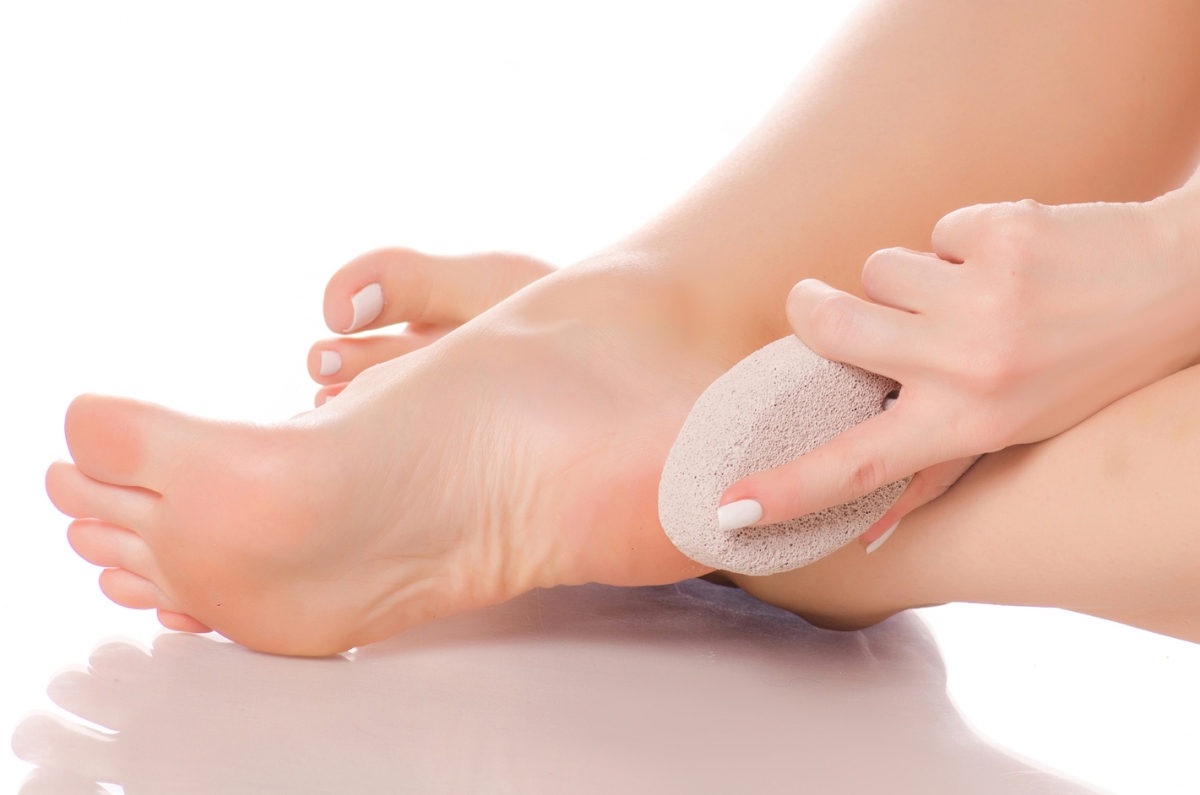 IS THE PUMICE STONE A DEFINITIVE SOLUTION TO REMOVE CALLOSITIES AND HARDNESSES?
The answer is DO NOT. It can be a complement for the care of our feet but it is not a treatment. The stone removes dead skins more superficial, but if we really want those hardness disappear it is necessary see a podiatrist with the appropriate experience and instruments.
Many hardness y calluses that appear in the sole of the foot are due to a tread problem which, over time, produces a deformation generating a hyperpressure and consequently a hyperkeratosis of the area. It is important to keep in mind that not everything that comes out on the feet is Calluses o hardness.
Therefore, it may happen that we are using the pumice in a papilloma and, in this case, it could cause us a dissemination of it, since it is a viral injury.
If you want to meet youeffective treatments for calluses and calluses, in the article "Corns on the feet or calluses" we tell you.
Knowing the health of your footprint through a biomechanical study and regularly visiting the podiatrist will help you have 100% healthy feet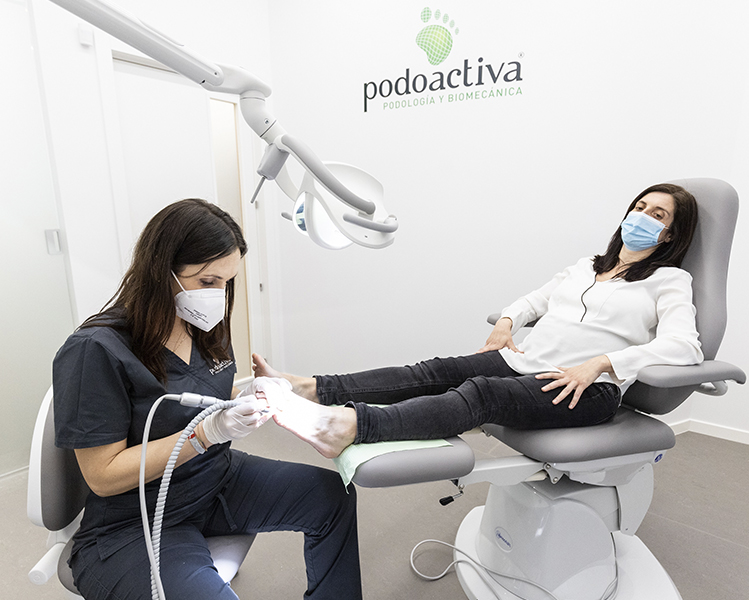 At Podoactiva we can help you. Consult your nearest Podoactiva clinic HERE or contact us at 974 231 280 or Traves de info@podoactiva.com.
Alexander Adrada
Laura Marín
Carlos Martin
sophia laseo
Almudena Sánchez
Related Posts
25/05/2022

Corns or calluses are a very frequent and well-known pathology among the population, in fact, around 3 out of 10 people suffer from them...

03/12/2019

Popularly known as "duricias" or "corns", and more technically as "hyperkeratosis", calluses are a very common injury in the...

26/08/2022

In the spring and summer months it is very common to see patients who have foreign bodies or objects stuck in the plant ...
Recommended Podoactiva services