1 million thanks for this million visits to our website and blog
02 June 2020
En partners we are celebrating because this month of May 2020 of our blog has exceeded one million visits.
A very important milestone for us since we have become the reference blog in the world of podiatry and biomechanics. This would not have been possible without our readers and, for this reason, we want to thank all those people who consult our articles.
1.000.000 thanks for this 1.000.000 visits!
Victor Alfaro, CEO of Podoactiva, shared the following on networks video accompanied by this message: "I want to congratulate our communication team, with Eloy Monesma to the front, for getting this important milestone. In May, more than 1.000.000 people have visited our website. Thanks to the work of the communication department, the Podoactiva blog has become the The most visited podiatry blog in the world".
The more than 200 podólog@s that make up Podoactiva are in charge, together with the communication department, of writing and structuring the contents of the blog.
PODIATRY AND BIOMECHANICS CATEGORIES
The Podoactiva Blog is a space in which we deal all kinds of topics related to podiatry and biomechanics. These topics fall into different categories such as: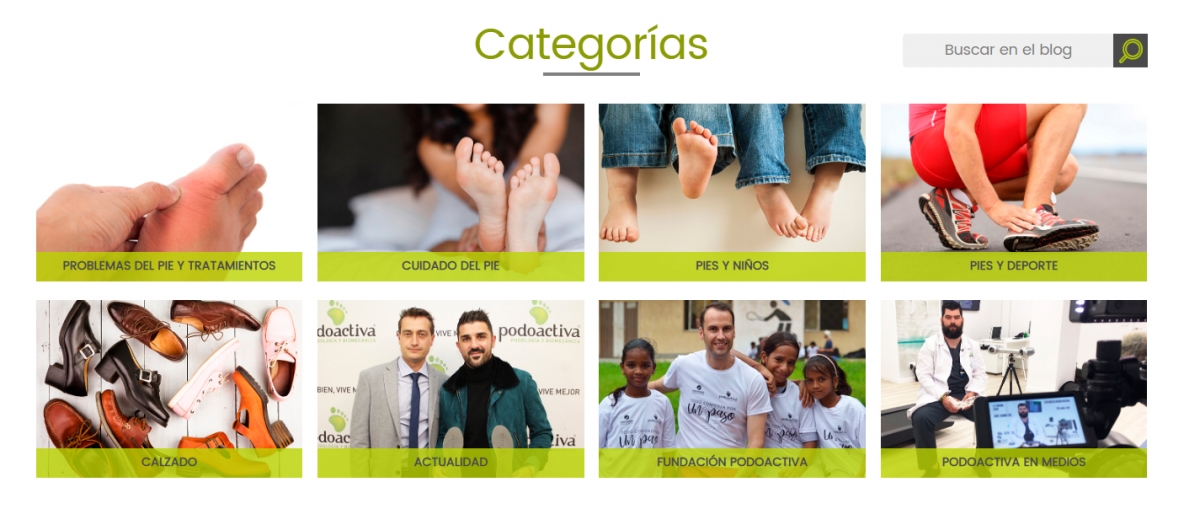 MOST READ ARTICLES OF THE BLOG
In the following list we collect the 10 most visited and best positioned articles from our blog:
1. Dry, cracked heels? Causes, advice and definitive solution for the skin of your feet.
2. Why do feet swell? Causes and recommendations to avoid swollen feet.
3. Poor circulation in feet and legs. Causes, symptoms and advice to improve this problem.
4. Blisters and scratches on the feet. How can they be cured and prevented?
5. Itchy feet. Why do they sting me? How can I avoid it?
6. Calcaneal spur. Causes, symptoms and treatments
7. Cold feet? Causes, recommendations and most common injuries
8. plantar fasciitis. Learn how to prevent and treat this inflammation of the foot
9. Plantar warts or papillomas on the foot. What are they, how to treat them and how to prevent them
10. Why do my feet fall asleep?
Podoactiva blog articles are visited from more than 150 countries, among which Spain, Mexico, Argentina and Colombia stand out.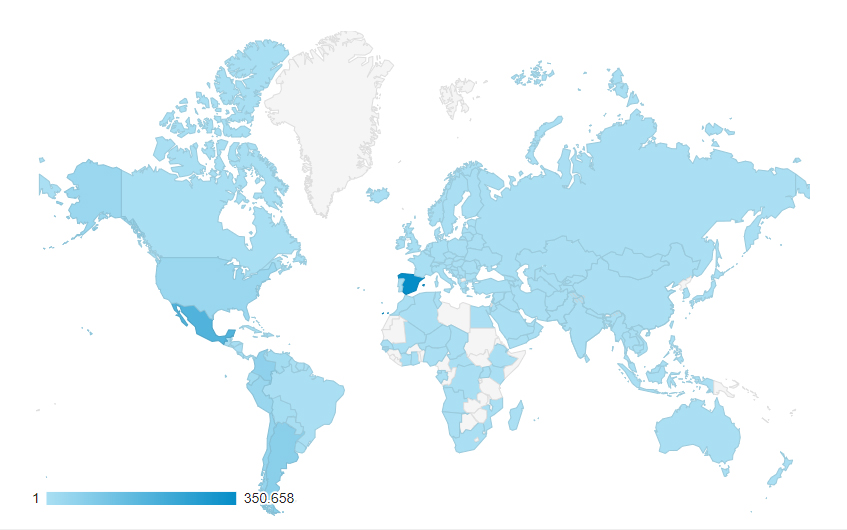 Finally, it should be noted that the divulgation has always been one of the Podoactiva pillars. Therefore, the blog It is a means of communication that has main objective to help, as far as possible, to the people who read us and our patients. As we always say, the feet are the great forgotten and, for this reason, little by little we want them to gain the importance they have.
Many thanks to the more than 1 million readers who have visited our blog! Next stop… the 2 million!
Related Posts
18/03/2021

Podoactiva has been chosen as one of the 35 benchmark European startups in the field of sports technology and applied innovation...

17/03/2021

We continue to walk alongside Real Valladolid after more than a decade at their side. Alberto Fernández, expansion director of Podoactiva, and...

11/03/2021

Our Podoactiva Vigo Clinic has opened its doors in the city of Pontevedra. It is our first own center that we inaugurated in...
Recommended Podoactiva services